VR Ping Pong Steam Key GLOBAL
Beschikbaar van marktplaats verkopers
Er kijken %d anderen naar dit product.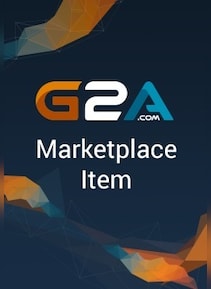 Beschikbare talen:

Regio:

GLOBAL

Platform:
Koop product van deze verkopers:
GEBRUIKER
BUITENKANT
PRIJS
Hoe werkt G2A Goldmine?
Vertel je vrienden over G2A's Goldmine - bouw een team en verhoog je inkomsten!

2

Zie hoe je winst groeit!

Achterover leunen en kijken hoe je werk winst binnen haalt! Gebruik de tips en hulpmiddelen die we hebben gemaakt zodat je het meeste er uit kan halen.

Goed werk verdiend een beloning. En alsnog heb je er niet echt hard voor moeten werken, toch? Kies je betaalmethode en ontvang je loonstrookje!
Productbeschrijving

VR Ping Pong is a simulator that thanks to VR technology, and with the help of SteamVR Controllers, brings a ping pong table into your lounge.
Using 1:1 scale with virtual reality, you will have the sensation of play ping pong in reality: Virtual reality teleports you inside voxel-style environments that until today you could only dream to visit.
Each environment is styled as a stadium with fully animated audience members making for more immersive and addictive gameplay. the changes in the audience and the stadium is on the fly to increase the player's degree of immersion without ever distracting from the play area; during breaks, you can have fun discovering all of the hidden easter eggs in the surrounding environment.

Key features



Practice mode: For the player that wants to train with AI point by point.


Single match mode: For the player that wants to play a single basic match against AI.


Tournament mode: For the player that wants to take on the challenge of becoming a champion.


Arcade modes: For the player that wants improve their skills and compare their records with friends.



Minimale vereisten

Aanbevolen vereisten

Systeem Vereisten:

Windows 7

Processor:

Intel i5

Geheugen:

4 GB

Afbeeldingen:

Nvidia GTX 970

HDD:

2 GB

Systeem Vereisten:

Windows 8.1

Processor:

Intel Core i5 4590

Geheugen:

8 GB

Afbeeldingen:

Nvidia GTX 980

HDD:

2 GB

Anders

Steam

Steam - Game can be activated on Steam, enables you to play on official Steam servers and your game will be kept updated with the latest patches via the Steam platform.

HTC Vive

Key Type

This product is available as a CD key carried out via digital means - no shipping fees apply.