VR Ping Pong Steam Key GLOBAL
Disponible auprès vendeurs sur le marketplace
Il y'a %d personnes qui regardent ce produit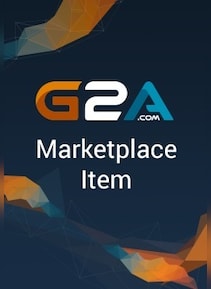 Langues disponibles:

Région :

GLOBAL

Plateforme:
Buy product from these sellers:
Comment fonctionne G2A Goldmine ?
Parlez à vos amis de G2A Goldmine - former une équipe et augmenter vos revenus !

2

Regardez vos profits évoluer !

Il vous suffit de vous s'asseoir et vous détendre car votre travail apporte des profits dès maintenant ! Utilisez les conseils et les outils que nous avons donné pour vous permettre d'optimiser vos gains.

Un travail bien fait mérite un salaire approprié. Et encore, vous n'avez pas travaillé dur pour atteindre ce cap ca n'est-ce pas ? Choisissez votre mode de paiement préféré et recevez votre chèque !
Description du produit

VR Ping Pong is a simulator that thanks to VR technology, and with the help of SteamVR Controllers, brings a ping pong table into your lounge.
Using 1:1 scale with virtual reality, you will have the sensation of play ping pong in reality: Virtual reality teleports you inside voxel-style environments that until today you could only dream to visit.
Each environment is styled as a stadium with fully animated audience members making for more immersive and addictive gameplay. the changes in the audience and the stadium is on the fly to increase the player's degree of immersion without ever distracting from the play area; during breaks, you can have fun discovering all of the hidden easter eggs in the surrounding environment.

Principales caractéristiques



Practice mode: For the player that wants to train with AI point by point.


Single match mode: For the player that wants to play a single basic match against AI.


Tournament mode: For the player that wants to take on the challenge of becoming a champion.


Arcade modes: For the player that wants improve their skills and compare their records with friends.



Autre

Steam

Steam - Le jeu peut être active sur Steam, et vous permet de jouer sur les serveurs officiels de Steam. Votre jeu sera mis à jour avec les derniers patchs via la plateforme Steam.

HTC Vive

Key Type

Ce produit est disponible en tant clé de CD digitale – aucun frais de livraison ne s'applique.