VR Ping Pong Steam Key GLOBAL
Available from marketplace sellers
There are %d people looking at this product.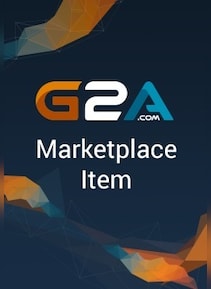 Limba disponibilă:

Regiune:

GLOBAL

Platformă:
Buy product from these sellers:
Cum funcționează Goldmine?
1

Informează-i și pe alții

Spune-le prietenilor tăi despre G2A Goldmine, construiește-ți o echipă și sporește-ți câștigurile!

2

Uite cum crește profitul!

Relaxează-te, munca ta îți va aduce profit acum! Folosește-te de sfaturile și instrumentele pe care ți le-am pus la dispoziție pentru a-ți mări posibilitățile de câștig.

Un lucru bine făcut merită răsplătit. Și totuși, nu ai muncit atât de mult, nu-i așa? Alege metoda de plată preferată, iar apoi îți vei primi banii!
Descriere produs

VR Ping Pong is a simulator that thanks to VR technology, and with the help of SteamVR Controllers, brings a ping pong table into your lounge.
Using 1:1 scale with virtual reality, you will have the sensation of play ping pong in reality: Virtual reality teleports you inside voxel-style environments that until today you could only dream to visit.
Each environment is styled as a stadium with fully animated audience members making for more immersive and addictive gameplay. the changes in the audience and the stadium is on the fly to increase the player's degree of immersion without ever distracting from the play area; during breaks, you can have fun discovering all of the hidden easter eggs in the surrounding environment.

Caracteristici cheie



Practice mode: For the player that wants to train with AI point by point.


Single match mode: For the player that wants to play a single basic match against AI.


Tournament mode: For the player that wants to take on the challenge of becoming a champion.


Arcade modes: For the player that wants improve their skills and compare their records with friends.



Altele

Steam

Steam - Game can be activated on Steam, enables you to play on official Steam servers and your game will be kept updated with the latest patches via the Steam platform.

HTC Vive

Key Type

This product is available as a CD key carried out via digital means - no shipping fees apply.