VR Ping Pong Steam Key GLOBAL
來自於個市集賣家可用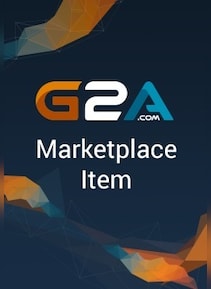 可用語言:

地區:

GLOBAL

平台:
G2A金礦是如何運作的?
給您的朋友介紹一下G2A金礦——建立一個團隊并提高您的利潤!

由於您的工作為您帶來的利潤,現在可以往後一仰,放鬆一下了!使用我們為您製作的提示和工具,讓您的收入可能性最大化。

您出色的工作,值得恰當的獎勵!同時,您也並沒有很費力地得到它,不是嗎?選擇您首選的付款方式,來接收您的回報!
產品說明

VR Ping Pong is a simulator that thanks to VR technology, and with the help of SteamVR Controllers, brings a ping pong table into your lounge.
Using 1:1 scale with virtual reality, you will have the sensation of play ping pong in reality: Virtual reality teleports you inside voxel-style environments that until today you could only dream to visit.
Each environment is styled as a stadium with fully animated audience members making for more immersive and addictive gameplay. the changes in the audience and the stadium is on the fly to increase the player's degree of immersion without ever distracting from the play area; during breaks, you can have fun discovering all of the hidden easter eggs in the surrounding environment.

主要功能



Practice mode: For the player that wants to train with AI point by point.


Single match mode: For the player that wants to play a single basic match against AI.


Tournament mode: For the player that wants to take on the challenge of becoming a champion.


Arcade modes: For the player that wants improve their skills and compare their records with friends.



最低配置要求

推薦配置要求

系統配置要求:

Windows 7

處理器:

Intel i5

內存:

4 GB

顯卡:

Nvidia GTX 970

硬盤:

2 GB

系統配置要求:

Windows 8.1

處理器:

Intel Core i5 4590

內存:

8 GB

顯卡:

Nvidia GTX 980

硬盤:

2 GB

其他

Steam

Steam - Game can be activated on Steam, enables you to play on official Steam servers and your game will be kept updated with the latest patches via the Steam platform.

HTC Vive

Key Type

This product is available as a CD key carried out via digital means - no shipping fees apply.