VR Ping Pong Steam Key GLOBAL
Available from marketplace sellers
There are %d people looking at this product.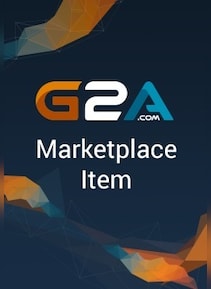 Ngôn ngữ:

Khu vực:

GLOBAL

Platform:
Buy product from these sellers:
G2A Goldmine hoạt động như thế nào?
1

Thông báo cho những người khác

Kể cho bạn bè về Goldmine G2A - xây dựng đội ngũ và tăng thu nhập của bạn!

2

Xem lợi nhuận của bạn tăng lên!

Ngồi xuống và thư giãn xem công việc của bạn mang lại lợi nhuận ngay bây giờ! Sử dụng những lời khuyên và các công cụ chúng tôi để tối đa hóa tiềm năng thu nhập.

Một công việc tốt đòi hỏi thù lao xứng đáng. Bạn không phải làm gì nhiều nhưng vẫn đạt được nó,đúng không? Hãy chọn phương thức thanh toán bạn ưa thích và lãnh lương!
Mô tả sản phẩm

VR Ping Pong is a simulator that thanks to VR technology, and with the help of SteamVR Controllers, brings a ping pong table into your lounge.
Using 1:1 scale with virtual reality, you will have the sensation of play ping pong in reality: Virtual reality teleports you inside voxel-style environments that until today you could only dream to visit.
Each environment is styled as a stadium with fully animated audience members making for more immersive and addictive gameplay. the changes in the audience and the stadium is on the fly to increase the player's degree of immersion without ever distracting from the play area; during breaks, you can have fun discovering all of the hidden easter eggs in the surrounding environment.

Các tính năng chính



Practice mode: For the player that wants to train with AI point by point.


Single match mode: For the player that wants to play a single basic match against AI.


Tournament mode: For the player that wants to take on the challenge of becoming a champion.


Arcade modes: For the player that wants improve their skills and compare their records with friends.



Khác

Steam

Steam - Game can be activated on Steam, enables you to play on official Steam servers and your game will be kept updated with the latest patches via the Steam platform.

HTC Vive

Key Type

This product is available as a CD key carried out via digital means - no shipping fees apply.