What is G2A?
G2A is a global marketplace dedicated to digital products. Our primary audience are gamers and geeks, but in addition to video gaming-related products our catalog also includes utility software, subscriptions to streaming services, online shopping gift cards, and much more. G2A created a space for sellers to make business, and for gamers and geeks to pursue their hobby without straining their budgets.
Over the years we have formed hundreds of official partnerships with major companies, supported influencers and esport teams, and even sponsored a major Polish exhibition center, now bearing our name as G2A Arena.
G2A Marketplace
The Marketplace is our primary focus. We take our business seriously, and since our inception we have reached over 20 million customers worldwide and reached the "100 million sold products" milestone.
As we work towards reaching 200 million products mark, we do our best to make the experience better and more attractive every day. For instance, we offer sellers and customers extra ways to get more value from using our marketplace through our G2A Plus and G2A Goldmine programs.
Where is G2A available?
G2A is available worldwide, and our catalog features products with both global and regional variants. No matter where our customers buy products on our marketplace, they can use payment methods suitable for their location to make the process as easy and convenient as possible.
How does G2A work?
G2A is a great place for anyone who loves video games but can't afford to buy them at full price as often as they would want to. Our massive catalog features thousands of products across many platforms and regions, and our buyers are free to browse the seller offers for every game and choose the one that appeals to them the most.
To find exactly what they need, our customers can use a robust category menu and a convenient built-in search engine to quickly find the games they are looking for, with extra filters to help them narrow down the range of displayed products.
The other side of our business are the thousands of sellers providing their stock via our catalog, creating competing offers you see on every product page. Whether you sell in bulk or simply have an extra key every now and then, you can add your offer to the relevant product and wait for the sale.
Our fees are so small they won't make a dent on your profits, and there are no hidden costs, so you always know how much you stand to make from your offers. Our Import API helps prospective sellers integrate their own stores with our system, to let them start selling their stock without delay.
Every day we work hard to make sure that every transaction is as safe as possible for both sellers and buyers. Our experts in IT, product support, customer support, and other departments do their best to make G2A trustworthy and reliable. We put our sellers through rigorous verification to ensure that their keys and other products are legally obtained.
G2A Ecosystem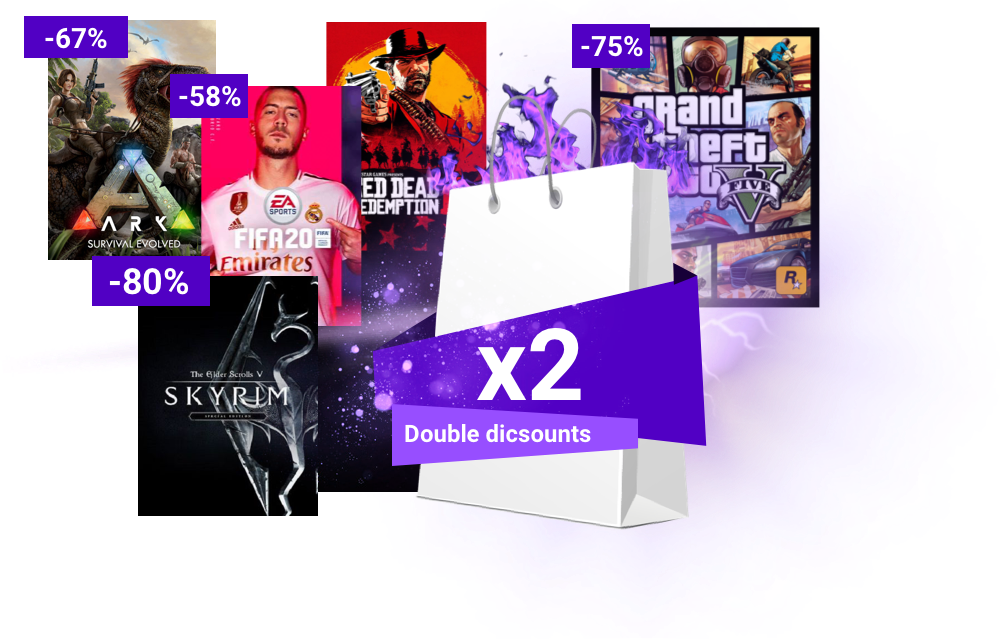 Our ecosystem includes several elements supporting the Marketplace and working alongside it to create the best customer and seller experience. Our G2A Plus subscription allows buyers to access better discounts on products from our catalog, and maybe even extra benefits you can learn about via this link. For a very small monthly fee G2A Plus helps its members save so much more money.
G2A News delivers expert guides and lists of recommendations based on dozens of diverse criteria for hundreds of different products. G2A News helps buyers make informed purchases, stay in touch with the latest trends in the gaming industry, and learn about the hottest releases.
If you have a strong online presence, you might be interested in our G2A Goldmine program. It lets you create a referral link to share with your online followers. Every time somebody buys a product you referred them to, they get a cool game and you get a percentage of its price delivered to your account.
We also maintain a program dedicated to video game developers and publishers, G2A Direct, which helps them put their own products on the marketplace and enjoy greater visibility and extensive support for such offers.
Where is G2A Located?
G2A Group is headquartered in Amsterdam, G2A Marketplace is headquartered in Hong Kong, but we also have offices in several countries around the world.
We have a wide network of partners and are happy to consider new mutually beneficial options. Please refer to THIS page on our Support Hub to see what kinds of partnerships we are interested in and how to contact us to start the conversation!
If you'd like to stay updated on the new developments in the structures of our company, read news and testimonials about our activities, and check for any job vacancies we seek worthy candidates for, please visit our corporate website.
Payment methods:
and 200+ more
Use of this Web site constitutes acceptance of the Terms and Conditions and Privacy policy. All copyrights, trade marks, service marks belong to the corresponding owners.