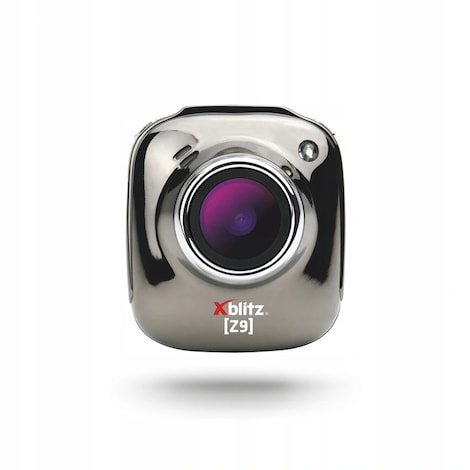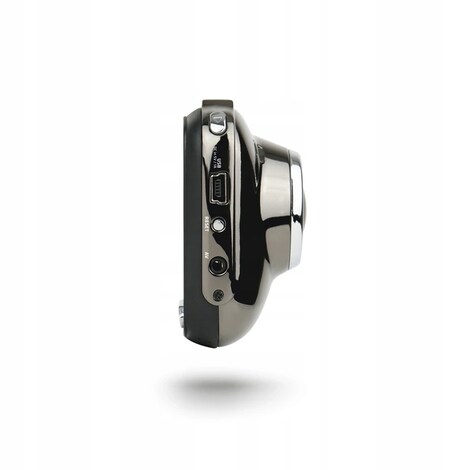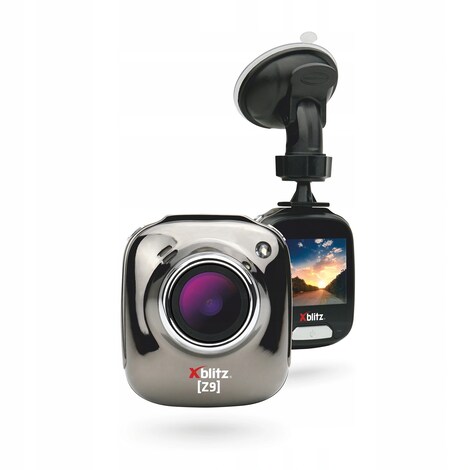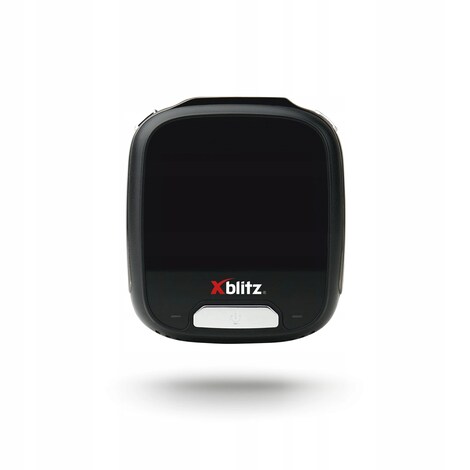 1/4
Wideorejestrator Jazdy Xblitz Z9 Fullhd 12 Mpx
Selected offer from seller:
Kamera samochodowa Full HD DVR Xblitz Z9Towar jest w 100% NOWY i NIEUŻYWANY. Zapakowane fabrycznie przez producenta.W skład zestawu wchodzi:kamera Xblitz Z9ładowarkakabel USBuchwytinstrukcja obsługi XBLITZ Z9Świe ...
Product description
Kamera samochodowa Full HD DVR Xblitz Z9
Towar jest w 100% NOWY i NIEUŻYWANY. Zapakowane fabrycznie przez producenta.
W skład zestawu wchodzi:
kamera Xblitz Z9
ładowarka
kabel USB
uchwyt
instrukcja obsługi
XBLITZ Z9
Świetny design kamery samochodowej Xblitz Z9 uzyskany dzięki zastosowaniu opływowej obudowy z polerowanego metalu stanie się ozdobą każdego samochodu. Miniaturowe rozmiary gwarantują doskonałą widoczność a nowoczesne wnętrze pozwala na uzyskanie super ostrego i wyraźnego obrazu w rozdzielczości Full HD, który dzięki technologii WDRzachowa najwyższa jakość nawet w przypadku słabego doświetlenia sceny.
MAŁY ROZMIAR WIELKIE MOŻLIWOŚCI
Nasza kamera samochodowa doskonale wpisuje się w myśl powiedzenia "w małym ciele DUŻY DUCH". Xblitz Z9 zaprojektowany został w oparciu o najwyższej jakości komponenty zamknięte w bardzo kompaktowej obudowie. Mimo tak małych gabarytów udało się umieścić z tyłu urządzenia czytelny wyświetlacz o przekątnej 2″ cali.
Dzięki funkcji automatycznego startu i zatrzymania nagrywania kamera samochodowa Xblitz Z9 zaczyna nagrywać w momencie uruchomienia samochodu i kończy w momencie wyciągnięcia kluczyka ze stacyjki, co czyni ją niezwykle prostą w obsłudze.
TRYB PARKINGOWY
Tryb parkingowy to funkcja, dzięki której Twój samochód jest bezpieczny. Urządzenie w przypadku wstrząsu spowodowanego np. stłuczką parkingową zaczynie nagrywać rejestrując zdarzenie. Nie musisz przebywać w aucie żeby wideorejestrator chronił Twój pojazd.
Wide Dynamic Range – to funkcja pozwalająca zarejestrować kamerze więcej szczegółów, zwłaszcza w niedoświetlonych sceneriach.
G-SENSOR
Funkcja G-sensor odpowiada za zabezpieczenie kluczowych danych w momencie kolizji lub nagłego hamowania. Kamera samochodowa Xblitz Z9 automatycznie zabezpieczy przed skasowaniem pliki wideo (z najbliższego przedziału czasowego), które nie zostaną nadpisane w przypadku kontynuacji funkcji nagrywania.
NAGRYWANIE W PĘTLI
Nośnikiem danych kamery samochodowej Xblitz Z9 są karty pamięci microSD . Dzięki funkcji "Loop-Recording" nie musisz martwić się o brak miejsca i ciągłe usuwanie archiwalnych plików. Rejestrator nagrywa obraz w trybie ciągłym (zapis w pętli) oznacza to nic innego jak nadpisywanie starszych plików – plikami nowszymi.
More information
More information
Invoices
This seller provides invoices. To receive one, you can contact them once you place an order.
Earn 2.27 USD every time someone buys this product using your reflink.