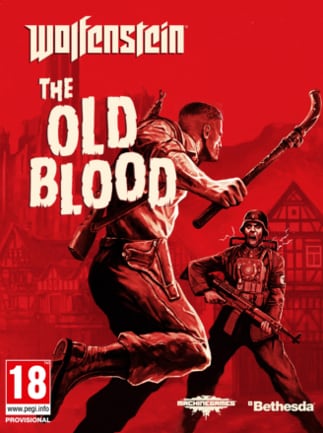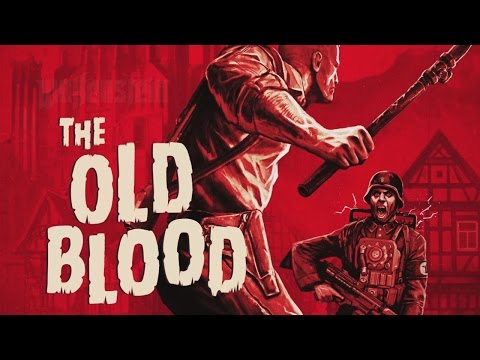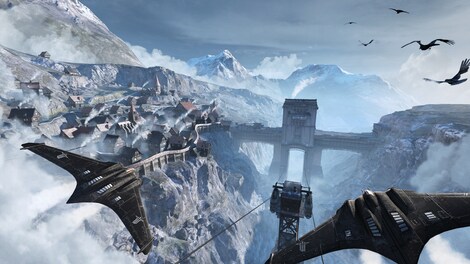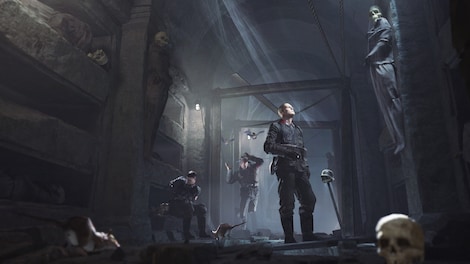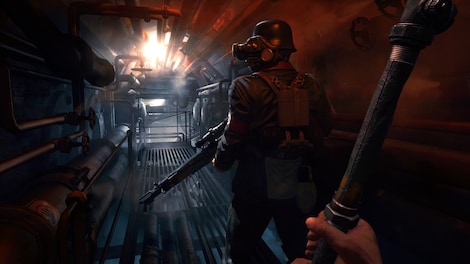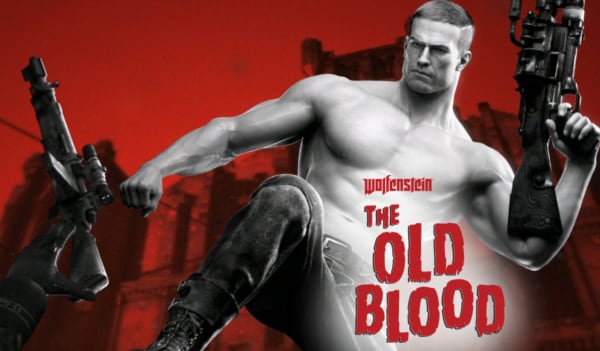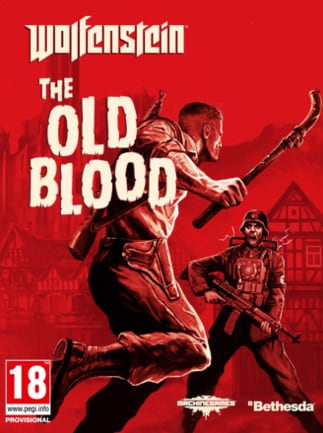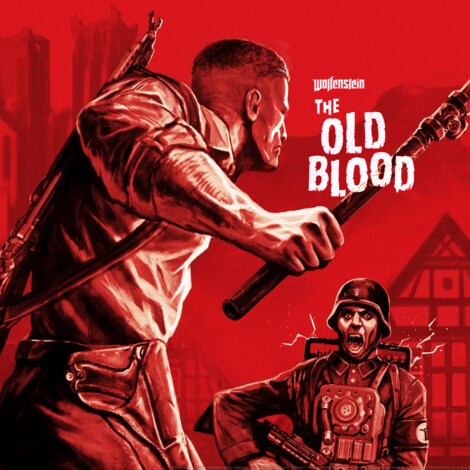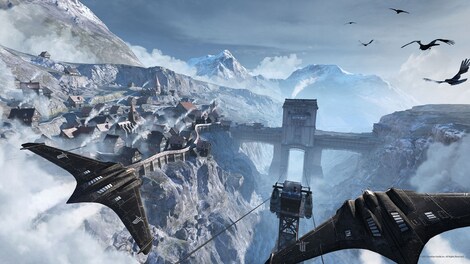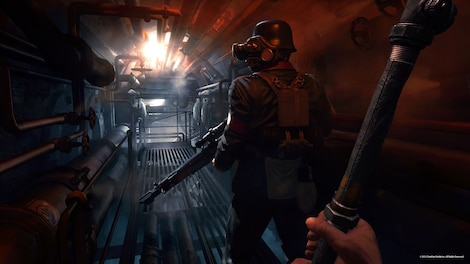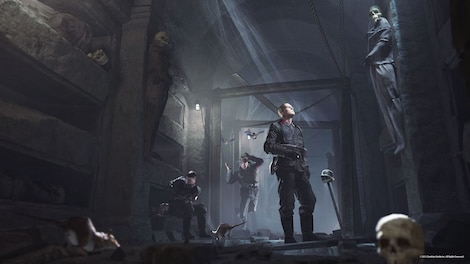 1/11
GLOBAL version
Wolfenstein: The Old Blood Steam Key GLOBAL
Wolfenstein: The Old Blood is a first-person shooter computer game developed by MachineGames and published by Bethesda Softworks. The game was released worldwide in 2015 and is a stand-alone prequel to Wolfenstein: New Order. In the game, the player controls the character of B.J. Blazkowicz, U.S. Army war veteran, searching for a hidden Nazi compound.
Buy it in a bundle, pay less: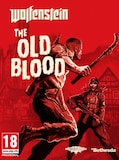 Wolfenstein: The Old Blood Steam Key GLOBAL
GLOBAL
Offer from: Gbgames
Free G2A PLUS 1-Month Prepaid Gift Card - GLOBAL key
2.80 USD
Product description
Wolfenstein: The Old Blood is an FPP action-adventure shooter game. The player's character has a health and armor bars, which is divided into sections. Said section regenerates over time, however, if an entire one is depleted, the player must find a health pack or piece of body armor to replenish it. Combat in game is based on using melee weapons, firearms and explosives. Melee attacks are used to stealthily get rid of enemies, avoiding detection. If player's presence is discovered firefight ensues. In a fight, players can use cover, which can be leaned around, over and under. Covers can also be used while in stealth to gain a tactical advantage over unsuspecting foes.
Players can carry as many weapons as they find along the way. Some of these weapons can be dual-wielded, which doubles dealt damage. Many of the weapons from the New Order return, but the Old Blood adds some new ones as well. One of the biggest new additions is a pair of steel pipes, which can be combined into a large one. Each of the pipes can be used as weapons and in contextual circumstances, such as climbing rock walls, and opening parts of the environment. Other weapons available in TOB include handguns, small and heavy machine guns, shotguns, rifles and grenades. Enemies in The Old Blood come in few different types: Nazi soldiers, with varied strength, Supersoldaten, robot-like super soldiers, Panzerhunds, large mechanical dogs as well as undead soldiers and civilians, called Shamblers.
Similarly to the New Order, in the Old Blood players can complete "Perks" by fulfilling specific tasks, such as killing enemies silently, killing specific enemies a certain number of times or with a specific weapon. Upon completion of the task, players unlock a bonus like for example increased health or armor, more ammunition for a specific weapon, the ability to restore health by stealth takedowns. The levels of Wolfenstein: The Old Blood also hide various collectibles, like concept art or character bios.
Wolfenstein: TOB features few different game modes, namely Challenge Arenas and Nightmare Levels. In Challenge Arena mode, which unlocks with the progress in the story, players must fend off waves of enemies to obtain medals. Nightmare Levels are accessed through a bed found in each chapter, which allows the player to play through levels of Wolfenstein 3D. These function as in-game Easter Eggs.
Plot and Characters
B.J. Blazkowicz, the main character of the Wolfenstein series and Richard Wesley (codename Agent One) are sent on a mission to infiltrate Castle Wolfenstein. Their objective is to retrieve top-secret Nazi folder from the castle's commanding officer, Nazi archeologist and Standartenführerin Helga von Schabbs. The folder is said to contain the location of Wihlem Strasse, a.k.a. Deathshead, ruthless Nazi scientist. When their mission goes south, Blazkowicz escapes and hides in the nearby village, where he discovers that the Nazis' plans might be much bigger than he expected.
Reception
The Old Blood for PC received favorable reviews from players. Strong points of the game were just as fun as the New Order despite being shorter and less plot heavy. Some players were dissatisfied with how little novelty of the game, claiming that much of The Old Blood was already seen in the previous installment of the series. However, that did not detract from the overall experience of the game. If you are a fan of the Wolfenstein series and you want to give TOB game a shot
Key features
another story from Wolfenstein universe
dynamic action and stealth in one package
multiple weapons to choose from
gameplay enriched by Challenge Arena and Nightmare modes
Warning: This product is region-locked and CAN'T be activated and played in Germany and Saudi Arabia.

Release date: 2015-05-04
System requirements
System requirements
Below are the minimum and recommended system specifications for Wolfenstein: The Old Blood Steam Key GLOBAL. Due to potential programming changes, the minimum system requirements for Wolfenstein: The Old Blood Steam Key GLOBAL may change over time.
Minimal requirements
Processor

Intel Core i5-2500 - 3.3 GHz / AMD FX-8320 - 3.5 GHz

Graphics

NVIDIA GeForce GTX 560 / AMD Radeon HD 6870 - 1 GB VRAM

Memory

4 GB RAM

Disk space

38 GB

System

Windows 7 / Windows 8 - 64-bit
Recommended requirements
Processor

Intel Core i7 / AMD FX-8350

Graphics

NVIDIA GeForce GTX 660 / AMD Radeon R9 280 - 3 GB VRAM

Memory

8 GB RAM

Disk space

38 GB

System

Windows 7 / Windows 8 - 64-bit
Languages
Languages
Spanish, French, Italian, Polish, Russian, English
Age restrictions
Age restrictions


This product contains elements of