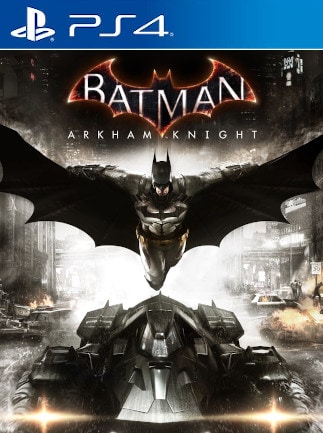 1/1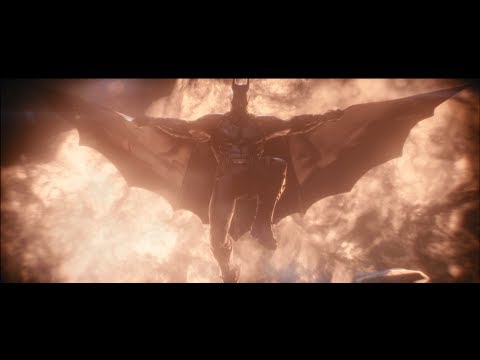 Batman: Arkham Knight (PS4) - PSN Key - UNITED STATES
Batman: Arkham Knight is an open-world action-adventure game, where the player controls the titular Dark Knight. The player can freely travel the city of Gotham, completing story missions and taking on side-quests and challenges.
Read More
Offer from seller
Codezilla
100%
Positive feedback
8787
Sales feedback (last 12 months)
---
This seller has received exceptionally high ratings from buyers for outstanding customer service.
---
This seller does not issue invoices.
Money Back Guarantee
for digital products provided by sellers
Intergalactic

Excellent seller

100%

Positive feedback

1428

Sales feedback (last 12 months)

---

This seller has received exceptionally high ratings from buyers for outstanding customer service.

---

This seller does not issue invoices.

0

Codezilla

Excellent seller

100%

Positive feedback

8787

Sales feedback (last 12 months)

---

This seller has received exceptionally high ratings from buyers for outstanding customer service.

---

This seller does not issue invoices.

0

Instant_game

Excellent seller

100%

Positive feedback

16776

Sales feedback (last 12 months)

---

This seller has received exceptionally high ratings from buyers for outstanding customer service.

---

This seller does not issue invoices.

0

Batman: Arkham Knight is a third-person perspective action-adventure game, developed by Rocksteady Studios and published by Warner Bros. Interactive Entertainment. It is the fourth installment of the Arkham series and a culmination of the story begun in Batman: Arkham Asylum. AK features an open-world environment of Gotham City, vehicular gameplay using the Batmobile and several other new mechanics. The plot of the game will take the Bat on a ride to hell and back, as Gotham City is thrown into chaos after Scarecrow threatens to unleash his fear toxin upon its citizens. The game received positive reviews from the critics and players, many of whom consider it one of the best Batman games in history.




Gameplay straight from the comic book pages

Batman Arkham Knight features the gameplay similar to that of the previous installments. The player controls the Dark Knight in an open world environment, completing missions, side-quests, and challenges. The streets of Gotham are filled with all sorts of criminals the player will have to deal with using Batman's combat prowess as well as stealth and intimidation tactics.

The player can traverse Gotham City using the grappling hook to pull up and cape to glide in the air. A new method of roaming the city is the Batmobile, which can be used in driving and combat mode. The gadgets at Batman's disposal include batarangs which can be used to stun and disarm enemies, a remote hacking device and detective vison, which will help the player solve various puzzles.

The game features several side-missions, which the player can complete outside the main story. These missions include taking down Batman's rogue's gallery, including the Penguin, Two-Face and Firefly among the others. The player can also try their skill in the Riddler's Challenges, over 200 puzzles scattered around the game map.

The story of the knightfall

The Dark Knight returns to face his toughest foe yet – his own mind! When Scarecrow threatens Gothamites with releasing his deadly fear toxin, the city is evacuated. The streets of Gotham turn into a warzone between the police and criminals, including the Dark Knight's infamous rogues as well as a new enemy – the Arkham Knight. Batman must discover what exactly the Scarecrow has planned for the city and who is this mysterious foe, while locked in a mental struggle against the Joker, whose toxic blood runs in his veins, driving him to the edge of sanity. As the city falls further into chaos, the two mortal foes fight for the control of Batman's mind and body. Will Bruce Wayne be able to hold the Clown Prince of Crime at bay long enough to save the city…?




Reception

Arkham Knight game received positive critical reception, as well as high acclaim among the fans of the Dark Knight. The critics were full of praise for the story of the game, based around the character created by longtime Batman writer, Geoff Johns. The gameplay was also met with positive opinions, especially the Batmobile segments, which added a lot of variety to the gameplay experience. Arkham Knight received several accolades, including the 2014 Game Critics Awards for the Best Action Game.

Key features

Return to Gotham City and save it from the Scarecrow's machinations
Wage the battle of wills against the Joker, trying to take over Batman's body
Explore the open-world environment while gliding through the air or driving the Batmobile
Take on the side-missions and face off against the Bat's rogue's gallery
Accept the Riddler's Challenge and solve his puzzles hidden in the city

Below are the minimum and recommended system specifications for Batman: Arkham Knight (PS4) - PSN Key - UNITED STATES. Due to potential programming changes, the minimum system requirements for Batman: Arkham Knight (PS4) - PSN Key - UNITED STATES may change over time.

UK

Restrictions:

Content descriptors:
Payment methods:
and 200+ more