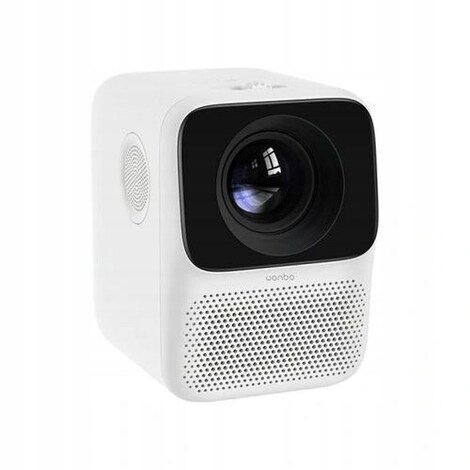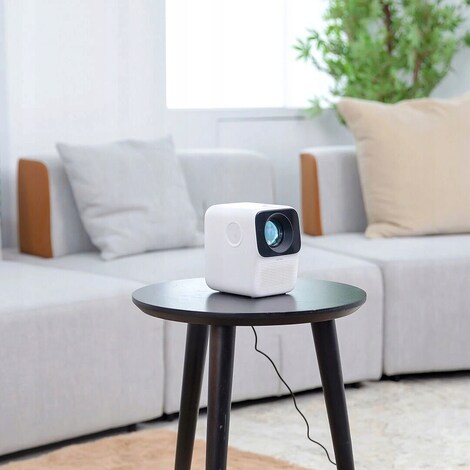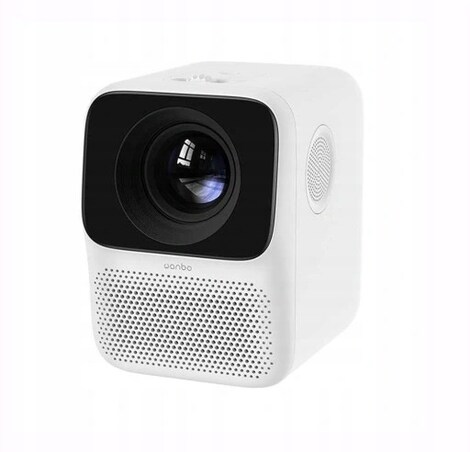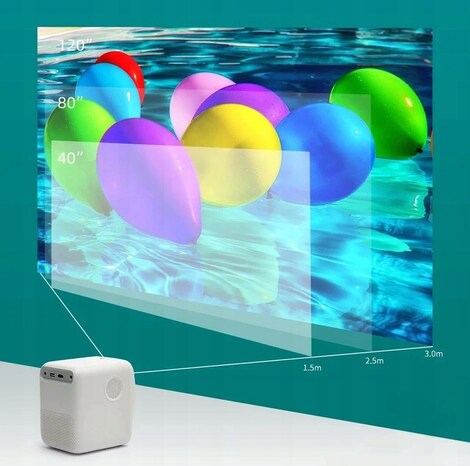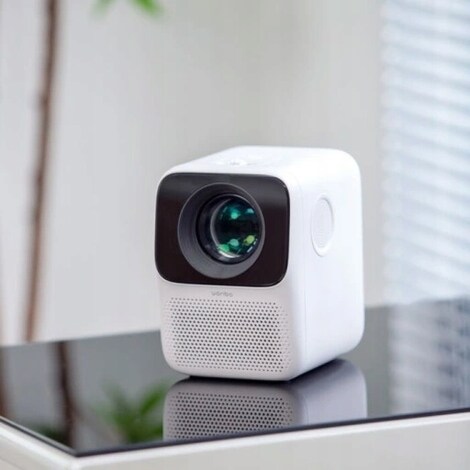 1/5
Xiaomi Wanbo Portable Projektor T2M 1080P Hdmi Usb
Selected offer from seller:
Xiaomi Wanbo Portable Projektor T2M 1080p HDMI USBTowar jest w 100% NOWY i NIEUŻYWANY. Pochodzi prosto od oficjalnego importera Neno. Zapakowane fabrycznie przez producenta.W skład zestawu wchodzi:Xiaomi Wanbo PortableZa ...
Product description
Xiaomi Wanbo Portable Projektor T2M 1080p HDMI USB
Towar jest w 100% NOWY i NIEUŻYWANY.
Pochodzi prosto od oficjalnego importera Neno. Zapakowane fabrycznie przez producenta.
W skład zestawu wchodzi:
Xiaomi Wanbo Portable
Zasilacz
Oryginalne Opakowanie
Instrukcja
SPECYFIKACJA:
Technologia wyświetlania: LED
Kontrast: 2000: 1
Współczynnik kształtu ekranu: 16:9
Rozdzielczość natywna: 854 na 480 pikseli
Jasność: 150 lumenów ANSI
Rozmiar ekranu projekcyjnego: 40-120 cali
Formaty wideo: 1080p, 720p, AVC, MPEG-2, MPEG -4
Głośniki: 2x 3W Stereo
Żywotność lampy: 20 000 godzin
Rozmiar: 150 x 140 x 110 mm
Waga: 900 gramów
Mobilny mini projektor Xiaomi Wanbo T2 FreeWanbo
to marka kompaktowych projektorów i konstrukcji produkowanych przez
Xiaomi
. Kolejny raz jest to wysokiej jakości udany projekt połączony z dobrymi właściwościami w przystępnej cenie.
Xiaomi Wanbo T2 Free to ekonomiczny i kompaktowy mini projektor
z przyjemnym, matowym wykończeniem obudowy. Jest lekki i łatwy do przenoszenia, dlatego może spełniać swoją role w dowolnym miejscu i czasie.
Przenośna minimalistyczna konstrukcja
Xiaomi Youpin Wanbo T2 mierzy
110x150x140mm
, jest więc dość mały i
waży zaledwie 900g
. Taka konstrukcja czyni ten projektor całkowicie mobilnym urządzeniem. Dzięki temu Wanbo T2 jest w stanie spełniać wiele zastosowań niezależnie od miejsca i czasu.
Duży regulowany ekranProjektor Xiaomi Wanbo T2 Free
może wyświetlać filmy na ekranach o rozmiarach
od 40 do 120 cali z odległości od 1,5 do 3 metrów
. Regulacja ręczna pozwala ustawić ostrość projektora, za pomocą przycisku przewijania. Możliwa jest również korekcja trapezowa w pionie ± 40 °.
Funkcjonalność i design
Xiaomi Youpin Wanbo T2 obsługuje wszystkie popularne rozdzielczości, takie jak
576i
,
576p
,
480i
,
480p
,
720i
,
720p
,
1080i
oraz
1080p
. Źródłem światła jest lampa LED generująca moc
150 ANSI lumenów
. Innowacyjna konstrukcja tego projektora wykorzystuje całkowicie zamkniętą technologię optyczną, która całkowicie eliminuje wpływ kurzu na ścieżce optycznej, wydłużając żywotność projektora i poprawiając wrażenia użytkownika.
Multimedia i inne funkcje
Projektor Wanbo T2 Free jest wyposażony w złącze
HDMI
,
AV SCART
oraz
port USB 2.0
, które zapewnią Ci szybkie i wygodne podłączania urządzeń takich jak notebooki, telewizory czy dekodery. Standardowe złącze 3,5 mm pozwoli Ci również na podłączanie słuchawek przewodowych.
Wbudowane głośniki i innowacyjne chłodzenie
Projektor Wanbo T2 posiada
dwa głośniki o mocy 3W umieszczone po lewej i prawej stronie, aby uzyskać jeszcze lepszy efekt "stereo"
. Urządzenie jest w stanie odprowadzać ciepło generowane podczas pracy. W kompaktowej obudowie umieszczono wentylatory kierujące przepływem powietrza z tylnej chłodnicy, przedłużając w ten sposób żywotność lampy. Przy dobrym rozpraszaniu ciepła
żywotność żarówki LED wynosi do 20 000 godzin
.
More information
More information
Invoices
This seller provides invoices. To receive one, you can contact them once you place an order.
Earn 5.68 USD every time someone buys this product using your reflink.