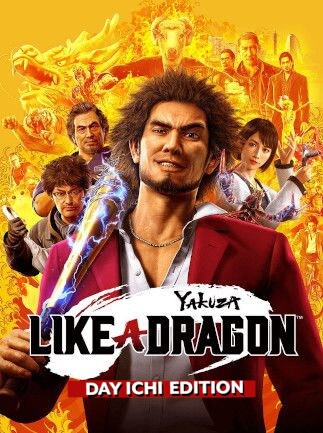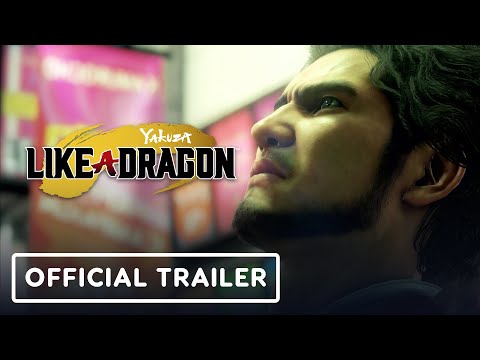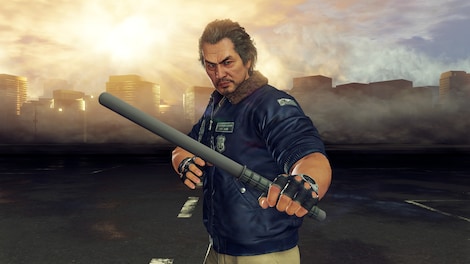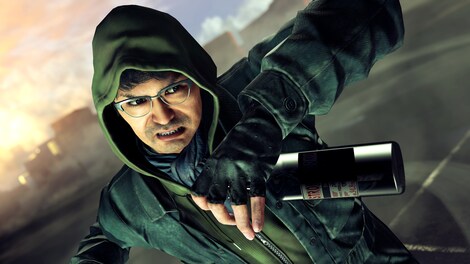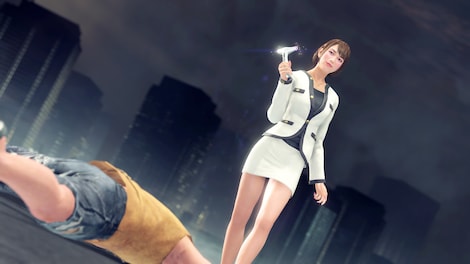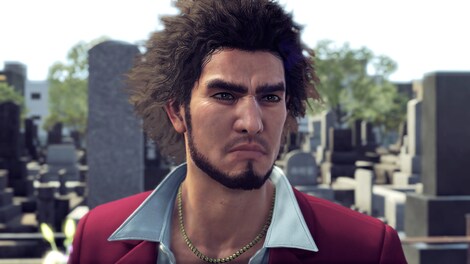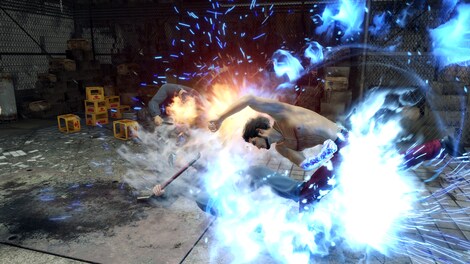 1/8
EUROPE version for:

(PC)
Yakuza: Like a Dragon | Day Ichi Edition (PC) - Steam Key - EUROPE
Step into the streets of Yokohama and consider them a private playground. In Yakuza: Like a Dragon, you can expect a really exciting and crazy adventure!
Product description
Yakuza: Like a Dragon - Day Ichi Edition (also known as Yakuza 7 or Ryu Ga Gotoku 7) is an unusual action RPG produced and published by the well-known and popular SEGA studio. The main character of this adventure is a man known as Ichiban Kasuga, a very low-ranking member of a not very important Yakuza family.
Story
After eighteen years unfairly served in prison for crimes he didn't commit, the eccentric Ichiban Kasuga finally leaves the jail, to smoothly smash with the surprising development of events. Soon he embarks on a crazy adventure taking place in the colorful streets of Yokohama to clear his name and solve the unfavorable situation he has found himself in.
Gameplay
The gameplay in Yakuza 7 is a pure definition of madness and pleasure all by itself at the same time. You can expect many encounters with quite exotic characters, spectacular street fights, a variety of twisted quests, and additional game content that can basically stand as completely independent gameplay.
The action takes place in Isezaki Ijincho district in Yokohama, and the map that we can explore is much larger than in the previous parts known from the Yakuza games. The gameplay has the features of a typical RPG but has been enriched with so many additional elements that it will surely be appreciated by enthusiasts of other genres as well. Ichiban Kasuga follows the main storyline by talking to people who can help him understand the situation and the current mafia's actions.
In his adventures, he is accompanied by team members almost as eccentric as the main character himself. Together they break through the gangs of enemies by taking a very active part in street fights. The street is a battlefield here and every element of it can serve as an unexpected weapon. The fights are turn-based, but you can't deny them spectacularity.
Each of Ichiban's companions has their own unique abilities, and it is up to you to decide which of them will be most useful at any given point in the conflict. Sometimes you can also count on outside help, because it may happen that NPCs just likes your character so much that they decide to help you in the fight.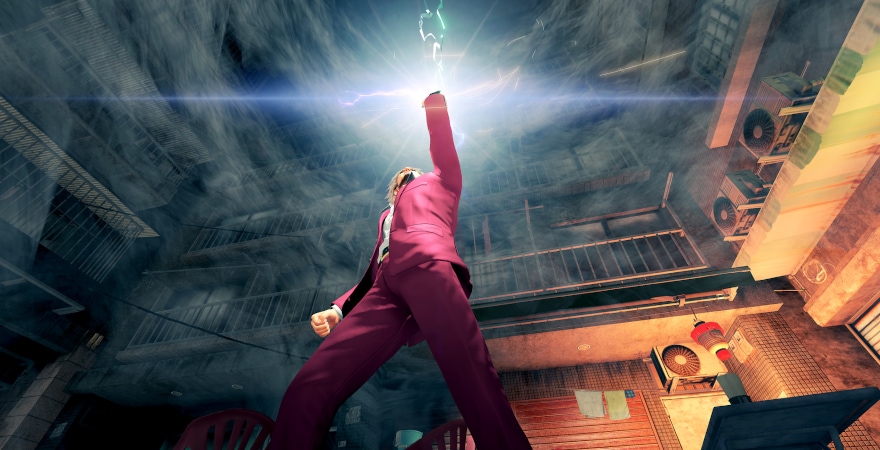 In addition to the standard game content, Yakuza Like a Dragon also offers a whole range of in-game entertainment. You can play business owner in an economy side story, play board games, sing karaoke, race in back alleys, and much more.
Reception
Yakuza: Like a Dragon has collected many awards in Japan itself, and in the first days after its premiere, it practically broke sales records. On Steam alone, the title receives overwhelmingly positive reviews. So, as you can see, the likable and not very mentally balanced Ichi and the crazy world in which he lives happened to be exactly what players around the world needed.
Key features
Play the award-winning action RPG and enjoy a wild and unpredictable adventure on the streets of Yokohama.
Defeat the bizarre enemies that stand in your way and make the most of your companions' skills in turn-based combat.
Be carried away by the plot and learn the secrets of the Yakuza.
Have fun in the additional content of games.
Let your imagination run wild and become the most unpredictable character in the history of the Yakuza game series.
Yakuza: Like a Dragon's Day Ichi Edition includes the Legends Costume Set featuring eight costumes representing fan-favorite figures from the Yakuza series, from Kazuma Kiryu to Daigo Dojima.
Yakuza Like A Dragon key is meant to be activated on the Steam.

Release date: 2020-11-10
System requirements
System requirements
Below are the minimum and recommended system specifications for Yakuza: Like a Dragon | Day Ichi Edition (PC) - Steam Key - EUROPE. Due to potential programming changes, the minimum system requirements for Yakuza: Like a Dragon | Day Ichi Edition (PC) - Steam Key - EUROPE may change over time.
Minimal requirements
Processor

Intel Core i7-3770 | AMD FX-8350

Graphics

Nvidia GeForce GTX 660, 2 GB | AMD Radeon HD 7870, 2 GB

Memory

4 GB RAM

Disk space

40 GB available space

System

Windows 8.1
Recommended requirements
Processor

Intel Core i7-6700 | AMD Ryzen 5 1400 Memory: 8 GB RAM

Graphics

Nvidia GeForce GTX 1060, 3 GB | AMD Radeon RX 580, 4 GB

Memory

8 GB RAM

Disk space

50 GB available space

System

Windows 10