R

esident

E

vil 4 Remake


Best Deals!

Play the game that revolutionized the Resident Evil series!  Experience the full remake, featuring modernized gameplay and graphics.
Choose your version
What is the difference between RE4 remake deluxe and standard? The main distinction between Deluxe and Standard editions of RE4 Remake is the extra content provided in the Deluxe version. While both grant the remastered RE4 experience, Deluxe includes exclusive items, bonus in-game assets.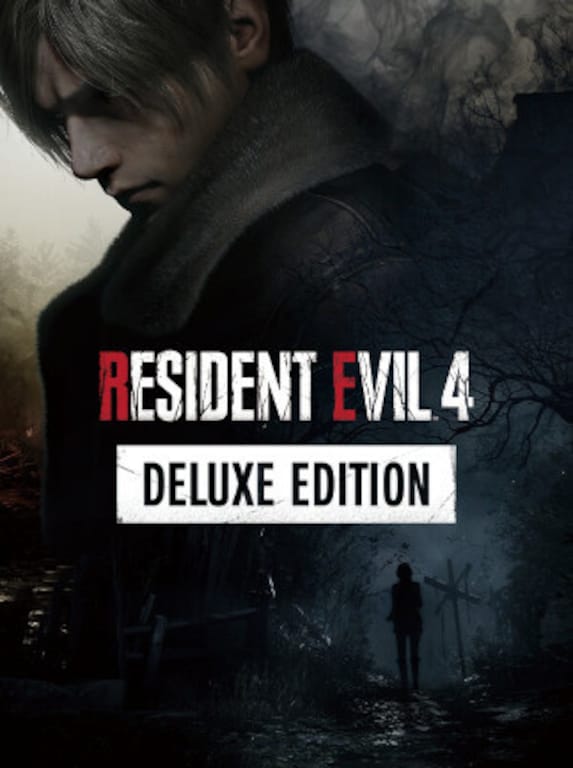 Deluxe Version
The Deluxe Edition contains the main game and the Extra DLC Pack which includes the following items:
Leon & Ashley Costumes: 'Casual'
Leon & Ashley Costumes: 'Romantic'
Leon Costume & Filter: 'Hero'
Leon Costume & Filter: 'Villain'
Leon Accessory: 'Sunglasses (Sporty)'
Deluxe Weapon: 'Sentinel Nine'
Deluxe Weapon: 'Skull Shaker'
'Original Ver.' Soundtrack Swap
Treasure Map: Expansion
Resident Evil 4 Remake - Trailer & Gameplay Video
Watch the thrilling gameplay trailer and see the stunning graphics, reimagined settings, and updated gameplay that await you, showcasing the exceptional attention to detail and revamped experience of this much-awaited remake.
Other Resident Evil games
Resident Evil series boasts a rich history of survival horror games, each offering unique stories, characters, and challenges. From the original game that started it all to the critically acclaimed Resident Evil 7: Biohazard, explore the terrifying universe of Resident Evil and uncover the sinister truth behind the Umbrella Corporation.
Resident Evil 4 Remake - FAQ
Is Resident Evil 4 Remake longer than original?

The RE4 Remake may be similar in length to the original, but with added content, enhancements, and potential side missions, it could provide a longer, more immersive experience.
How many hours of gameplay is Resident Evil 4 Remake?

Expect approximately 15-20 hours of gameplay in RE4 Remake, although completion time may vary based on playstyle, difficulty level, and exploration of side content.
Will Resident Evil 4 Remake have DLC?

While there is no official confirmation, it is plausible that the RE4 Remake will have DLC, offering additional content. Past Resident Evil games have featured DLC, making it likely for this title to follow suit.
Will Resident Evil 4 Remake have separate ways?

While not confirmed, it is possible that RE4 Remake will include "Separate Ways," a popular bonus scenario from the original game, as part of its updated content
Is Resident Evil 4 better than 7?

Comparing RE4 and RE7 is subjective, as both games offer distinct experiences. RE4 is known for revolutionizing the series, while RE7 is praised for its first-person perspective and return to survival horror roots. Ultimately, personal preferences will determine which game is better for each player.
Is Resident Evil 4 remake scary?

Yes, the Resident Evil 4 Remake is designed to provide a thrilling and tense atmosphere, with an emphasis on action-horror elements. Enhanced graphics and audio further amplify the sense of dread and fear, making it a truly terrifying experience for players.
Can I run Resident Evil 4 remake on my PC?

To run the Resident Evil 4 Remake system requirements your PC needs at minimum:

AMD Ryzen 3 1200 / Intel Core i5-7500 and
AMD Radeon RX 560 with 4GB VRAM / NVIDIA GeForce GTX 1050 Ti with 4GB VRAM graphics card
8 GB RAM
Windows 10 (64 bit)
RE4 Remake screenshots
Check out new screenshots for Resident Evil 4 Remake.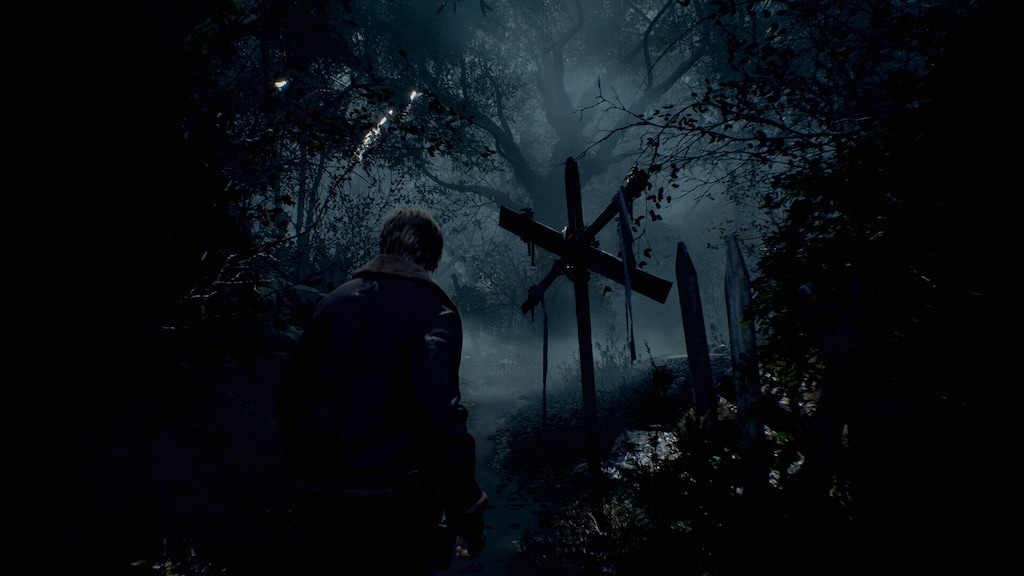 Payment methods:
and 200+ more
G2A.COM Limited 31/F, Tower Two, Times Square, 1 Matheson Street
Causeway Bay, Hong Kong
Incorporation number: 2088957
Business registration number: 63264201
Customer (support) services are granted by G2A PL Sp. z o.o.
Address:
G2A PL Sp. z o.o.
53 Emilii Plater Street
00-113 Warsaw
G2A.COM Direct BV - marketplace support
James Wattstraat 77 A 3,
1097DL Amsterdam
Use of this Web site constitutes acceptance of the Terms and Conditions and Privacy policy. All copyrights, trade marks, service marks belong to the corresponding owners.