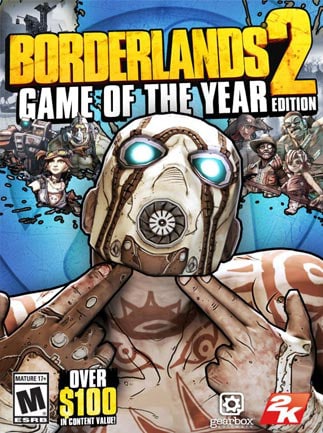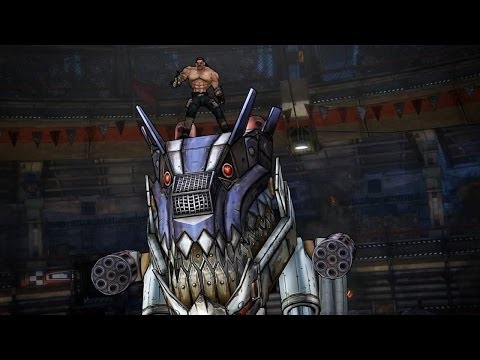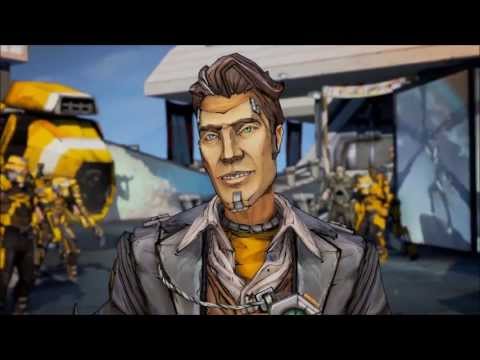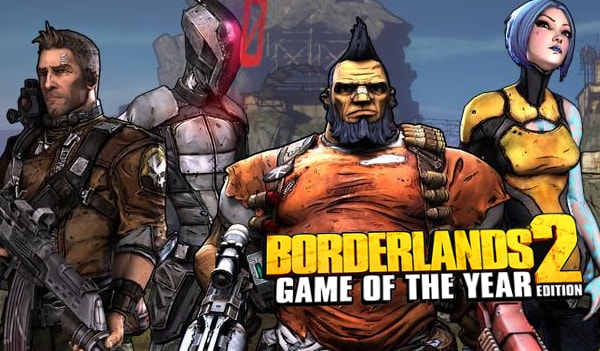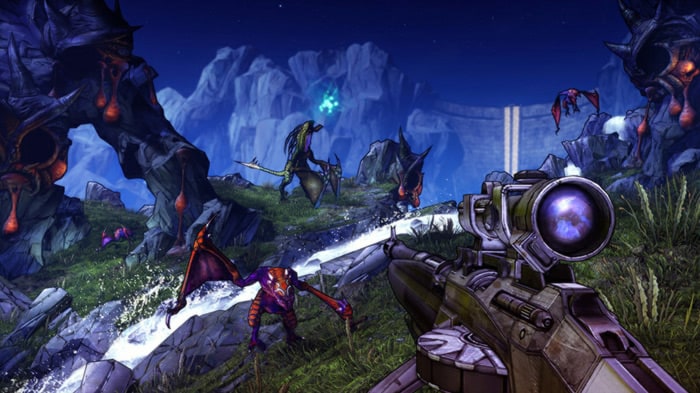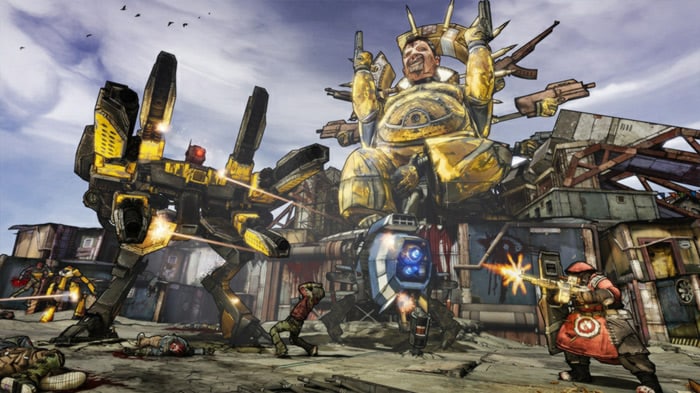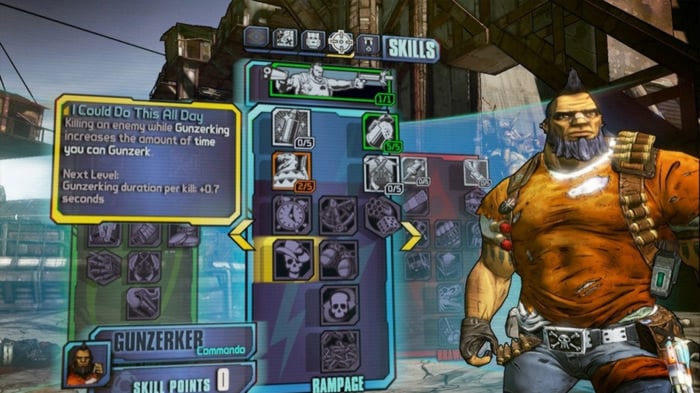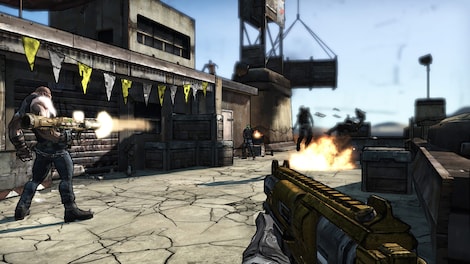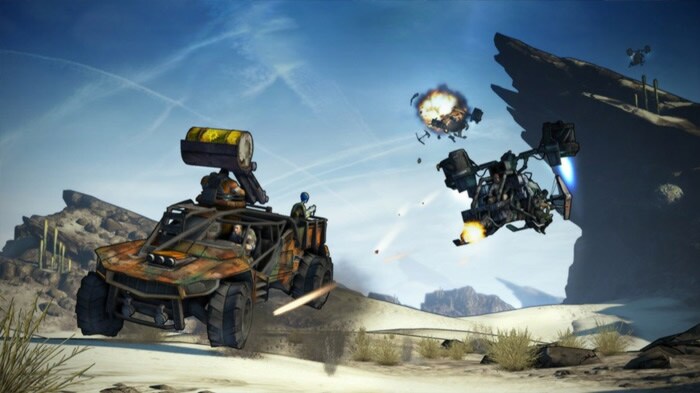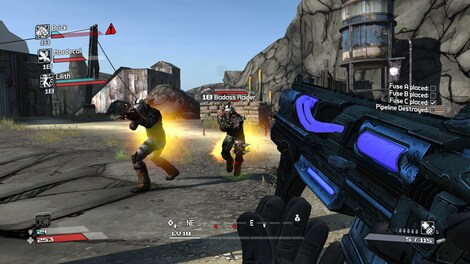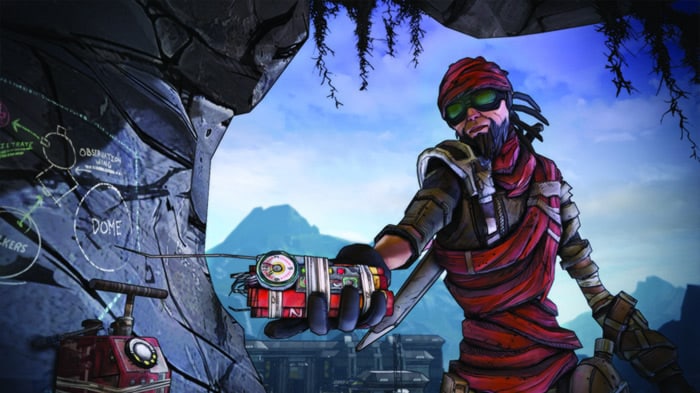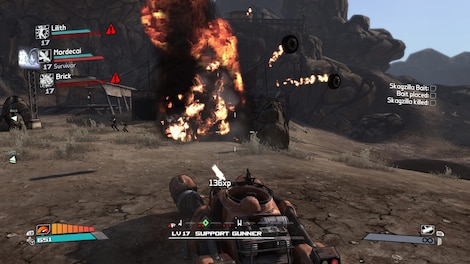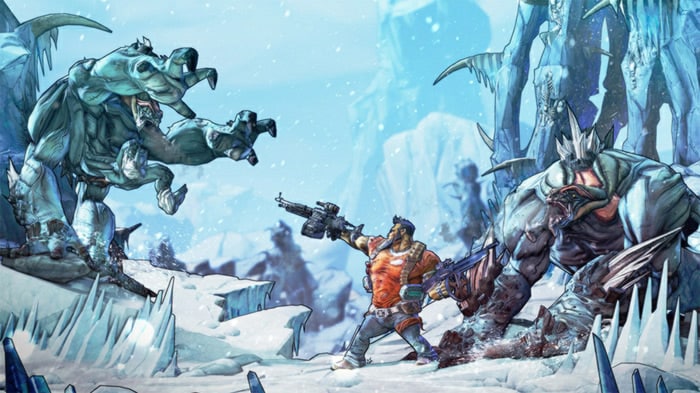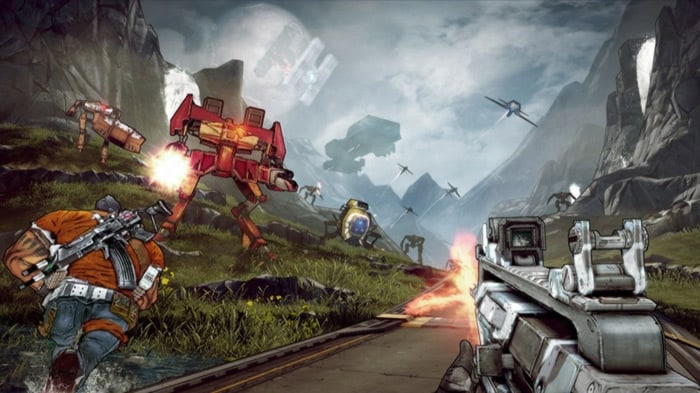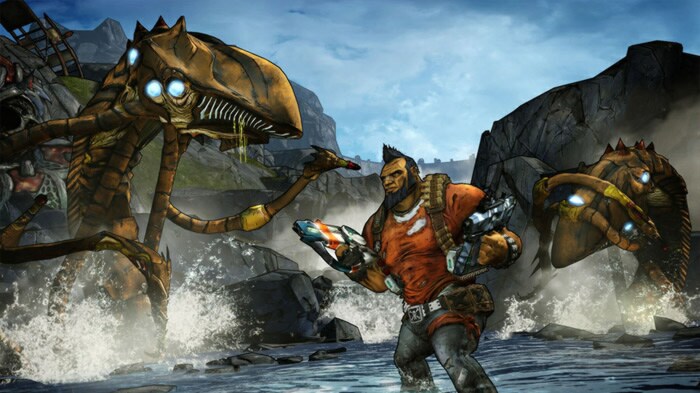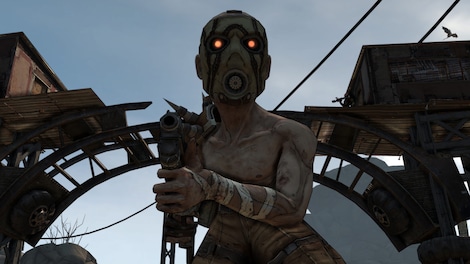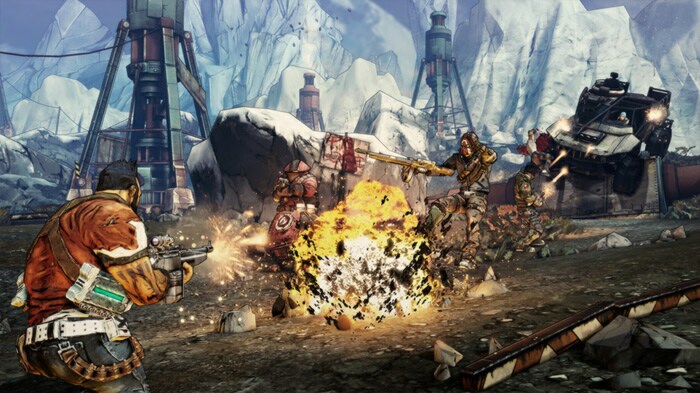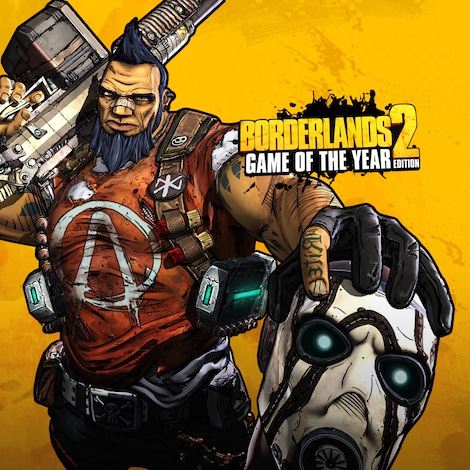 1/18
GLOBAL version
Borderlands 2 GOTY Steam Key GLOBAL
Tiene armas. Tiene ingenio. Tiene robots delirantes… ¿qué? Borderlands 2: GOTY Edition Juego del Año es la mejor forma de experimentar la loca aventura espacial desarrollada por Gearbox, en una tierra con armas generadas ...
Selected offer from:
Price
What is a Hot Deal?
A great offer when compared to other sites. Get it fast!
Money Back Guarantee
You must be logged in to add products to your wishlist.
Descripción del producto
Tiene armas. Tiene ingenio. Tiene robots delirantes… ¿qué? Borderlands 2: GOTY Edition Juego del Año es la mejor forma de experimentar la loca aventura espacial desarrollada por Gearbox, en una tierra con armas generadas procesalmente. Elige la clase, agarra la pistola y vete a luchar contra la Corporación Hyperion.Borderlands 2 lleva un divertido juego a un nuevo nivel.
Arsenal generado aleatoriamente
¿No estás cansado de juegos que tienen una colección limitada de armas y cuando la ves toda, no hay nada que te guste? ¡Borderlands 2 (PC) se burla de ellos! Casi todas las armas que encuentras se generan cuando las agarrar y no funcionan según las reglas. Velocidad de disparo, tamaño de clip, cadencia de tiro, todo ello no son más que servidores leales de RNGod. Y esto ni siquiera tiene en cuenta las afinidades básicas y lo que sea que haga funcionar a esos elegantes blindajes. Suministro infinito de armas nuevas y únicas, granadas, blindajes y modificaciones que te mantendrán ocupado jugando y ganando puntos, rompiendo tus puntuaciones como los huesos de tus enemigos.
Excelentemente escrito y con humor
Comparándolo con todos los juegos de disparos que son mucho más serios, en Borderlands 2 no existe el miedo a parecer tonto, hablar de forma divertida y hacer que carcajees.Escucha conversaciones de tus enemigos o habla con los PNJ para atender sus historias. Participa en misiones secundarias que nunca podrías encontrar en juegos de acción "serios". Reuniones de té, búsquedas extrañas y mucho más constituyen solamente un pequeño pedazo del entusiasmo y la diversión que te estarán esperando en este juego. Hazte un favor y zambúllete en la piscina de estupidez de Pandora.
Algo para cada estilo de juego
En Pandora, no encontrarás ningún momento de aburrimiento y gracias a las clases con las que podrás jugar, lo manejarás bien. El Commando puede utilizar una torreta portátil para conseguir potencia y compañía extra. La Sirena puede captar a sus enemigos en un campo de estasis flotante porque cantar ya parece estar demasiado pasado de moda. Si el duelo con cualquier arma (CUALQUIER) te convence más, el Gunzerker tiene exactamente lo que te hará feliz. Incluso hay algo para los aficionados de Stealth: el Asesino, capaz de dejar trampas holográficas y hacerse invisible.Y como esto es GotY Edition, por ser tan estupendo recibirás dos personajes adicionales: el Mecanomante, que puede llamar a un robot asesino, y el Psicópata con su hacha-sierra con una hoja lista para ser usada.
Imágenes únicas
Borderlands 2 GOTY mantiene el aspecto elegante de su predecesor e incluso lo hace mejor. Más detalles, mejores diseños y diversión a lo largo del mundo. Ambientes variados y, si te fijas bien en cada uno de ellos, verás que a través de la narrativa general del juego refleja su sentido de humor. Y las armas, ay, las armas. Tienen mejor aspecto y parecen más ridículas que nunca y es así como le gusta al juego. Texturas, pieles y pinceladas... únicas. Borderlands 2 parece increíble y lo sabe.
Key features
Una aventura bastante loca, armas absurdas, imágenes con estilo y un botín infinito. Todo esto y mucho más te está esperando en Borderlands 2: Game of the Year Edition . Es un viaje a Pandora con todo incluido. ¡Conoce gente nueva, descubre nuevas formas de vida y mátalos para tu propia gloria y botín!
Características de Borderlands 2: Edición Game of the Year Edition:
Jack, el guapo – si necesitas un malo, ¿para qué involucrar a un monstruo gruñón si puedes tener a un compañero prolijo y elegante?
Dulce, dulce botín – las armas generadas procesalmente, blindajes y las modificaciones de todo tipo te mantendrán siempre buscando algo nuevo.
Clases interesantes – el juego Borderlands 2 no tendría el mismo ambiente sin sus clases creativas y divertidas para jugar.
Excelente cooperativa – ¿Para qué irías solo? Trae a uno o tres amigos y enséñale al Guapo Jack donde puede meter sus robots.
Sentido de humor – ser serio está sobrevalorado. Sarcasmo, chistes estúpidos y humor situacional hacen que el juego sea mucho más divertido.
GotY Edición Juego del Año – casi todos los contenidos descargables a tu alcance por un precio mínimo. ¿Quién podría dejarlo pasar?
Aviso: Este producto tiene protección regional y no puede ser activado ni jugado en Alemania.
Borderlands 2 GOTY para la plataforma Steam es un producto digital. No Incluye caja física.

Release date: 2012-09-20
Requerimientos del sistema
Requerimientos del sistema
Below are the minimum and recommended system specifications for Borderlands 2 GOTY Steam Key GLOBAL. Due to potential programming changes, the minimum system requirements for Borderlands 2 GOTY Steam Key GLOBAL may change over time.
Requisitos mínimos
Processor

2.4 GHz - Celeron E1600 Dual-Core / Athlon 64 X2 Dual Core 4600+

Graphics

512 MB VRAM - GeForce 8500 GT / Radeon HD 2600 XT

Memory

2 GB RAM

Disk space

13 GB HD

System

Windows XP SP3
Requisitos recomendados
Processor

2.13 GHz - Core 2 Quad Q6400 / Athlon II X3 440

Graphics

1024 MB VRAM - GeForce GTX 560 / Radeon HD 5850

Memory

2 GB RAM

Disk space

20 GB HD

System

Windows 7
Idiomas
Idiomas
CN, DE, ES, FR, IT, JP, KR, UK
Age restrictions
Age restrictions


Este producto contiene elementos de



Ganar 0.23 USD cada vez que alguien compra este producto usando su reflink.