If you want to get into a summer mood, there's a great way to do that: through video games! If you're looking for titles with major summer vibes, here's a bunch of our picks that you might want to check out.
What were our criteria? These games were to be awesome, that's the primary prerequisite for our choices. However, aside from a top-notch quality and excellent gameplay, they needed to convey that wonderful summer feeling. Not every title does that.
Anyway, here are our picks:
Animal Crossing: New Horizons
| | |
| --- | --- |
| Release date: | 2020-03-20 |
| Genre: | Social sim |
| Developer: | Nintendo EPD, Monolith Soft |
Landing on a deserted island sounds like a great idea for a summertime scenario, doesn't it?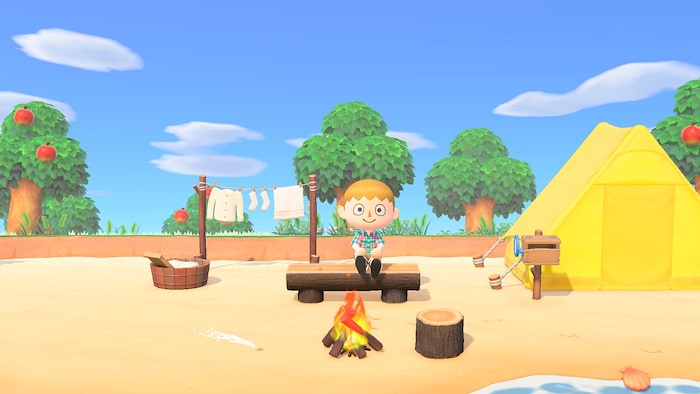 In Animal Crossing: New Horizons, you end up on one thanks to Tom Nook (why does his name sound so much like "crook"?). He gives you some items essential to your survival and then you can proceed to doing whatever you wish.
This involves building your home, collecting resources, catching fish and bugs, planting and growing trees and flowers, visiting other islands and expanding your sweet little village, among other things. This makes Animal Crossing: New Horizons an incredible summer simulator. It's definitely worth grabbing!
Key features
Tom Nook gives you your own deserted island to turn into your home
Lots of stuff to do along the way, with little limitations
You can even build your own village
The summer feel is strong with this one
Grand Theft Auto: Vice City
| | |
| --- | --- |
| Release date: | 2002-10-29 |
| Genre: | Action-adventure |
| Developer: | Rockstar North |
You're out of touch, I'm out of tiiiiimeee! When it comes to video games, nothing conveys the 80s Miami atmosphere better than Vice City.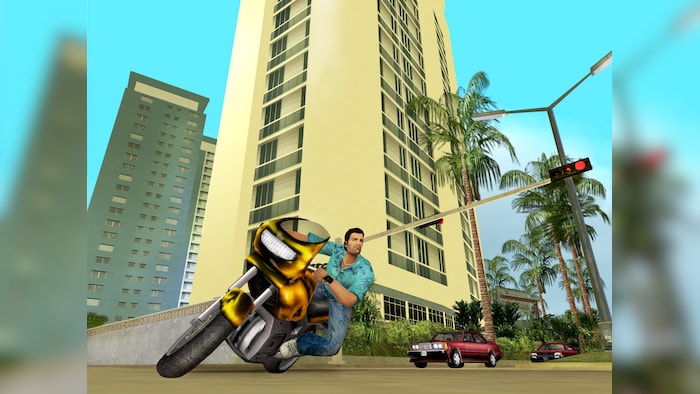 One of the most revered installments in the GTA series, Vice City puts you in the shoes of Tommy Vercetti (voiced by the late Ray Liotta), freshly released from prison and ordered by his boss to take part in a drug deal that goes awry. His quest to find out who's responsible for all this leads him to build his own criminal empire along the way.
The 1980s influences are incredibly strong here and the game skillfully evokes the atmosphere of that era. It's dark, but also very flamboyant. If you're looking for a great action-adventure title that goes along with the summer vibe, grab Vice City.
Key features
A fantastic action-adventure game with the 1980s feel
Inspired by various classic movies and shows, such as Miami Vice and Scarface
Open-world environment which you can freely roam
A wide variety of weapons that you can utilize
The Sims 4: Island Living
| | |
| --- | --- |
| Release date: | 2019-06-21 |
| Genre: | Life sim |
| Developer: | Maxis |
Yes, The Sims 4 are one of the best games that simulate summer life. After all, it's still the best life sim on the planet!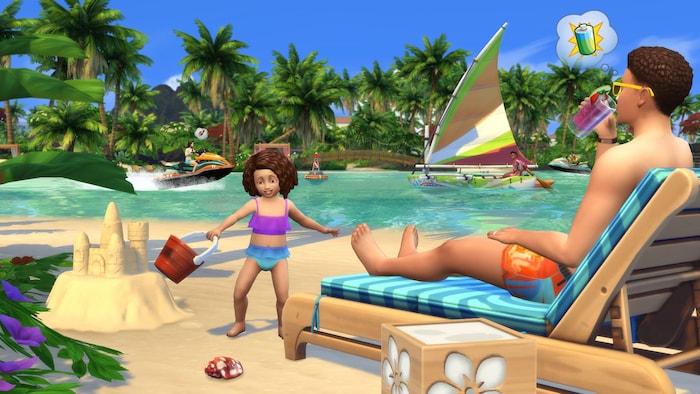 Island Living, the seventh expansion to the game, released in 2019, is all about beach life. It takes you to the island of Sulani, a tropical paradise where you can engage in all sorts of summertime activities, meet dolphins and mermaids, start a career as a conservationist, and so on.
The tropical world is rich and detailed, so it will certainly evoke the feeling of summer joy. 
Key features
A gorgeous tropical environment
Dolphins
Mermaids
Lots of summertime activities
Firewatch
| | |
| --- | --- |
| Release date: | 2016-02-10 |
| Genre: | Adventure |
| Developer: | Campo Santo |
And now for something completely different: here's an adventure game which, while featuring a rather dark, dramatic story, does a pretty good job evoking the feeling of, well, an adventure somewhere in the woods.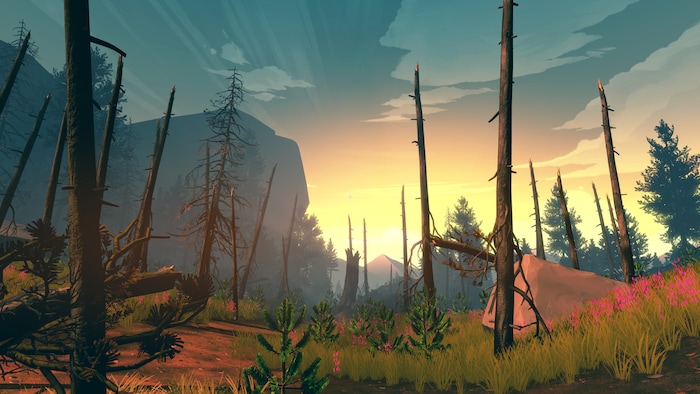 You play as a fire lookout named Henry who gets assigned to his own fire tower. Strange events soon occur and you need to investigate them, uncovering a darker plot, all in Shoshone National Forest. As far as the summer vibe is concerned, it's very strong here. The art style is simply amazing and there's even a mode where you can just wander around the forest and explore it freely.
So, if you're looking for a simulator of forest walks, Firewatch is one of the best picks around.
Key features
Gorgeous visual style
An interesting plot to uncover
There's even a free exploration mode where you just walk around the game's world
It's a great walking simulator
Subnautica
| | |
| --- | --- |
| Release date: | 2018-01-23 |
| Genre: | Survival, action-adventure |
| Developer: | Unknown Worlds Entertainment |
Summertime activities are often related to the sea/ocean, so you'll be pleased to learn that Subnautica is a fantastic underwater exploration experience.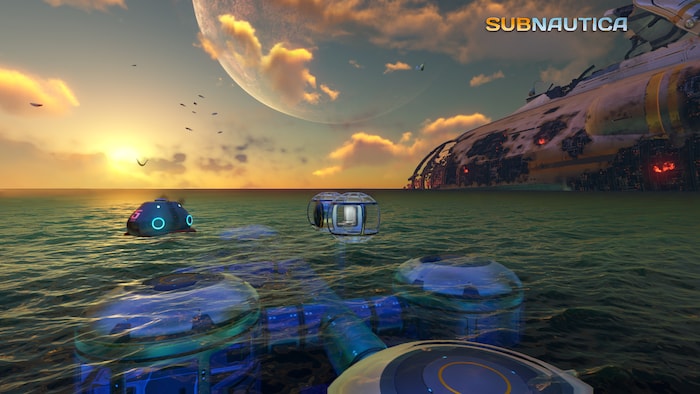 Sure, there are some dangerous fish in the game, including…you know what, we won't spoil that. There's hunger and thirst and you can run out of oxygen pretty quickly. All this stuff obviously contributes to increasing your stress levels, but…
…but you can easily just select a mode which removes all that, letting you just explore the wonders of the ocean freely and without any necessary distractions. Atmosphere-wise, Subnautica is one of the best summer games around. It looks fantastic and feels phenomenal.
Key features
You can explore the underwater world to collect resources…
…which you can then use to build your own base and craft various tools
Lots of fish
The game looks gorgeous
Sunset Overdrive
| | |
| --- | --- |
| Release date: | 2014-10-28 |
| Genre: | Third-person shooter, action-adventure |
| Developer: | Insomniac Games |
The last game on this list is sort of a cautionary tale. It turns out that you better steer clear from energy drinks, as they might turn you into mutants known as Overcharge Drinkers.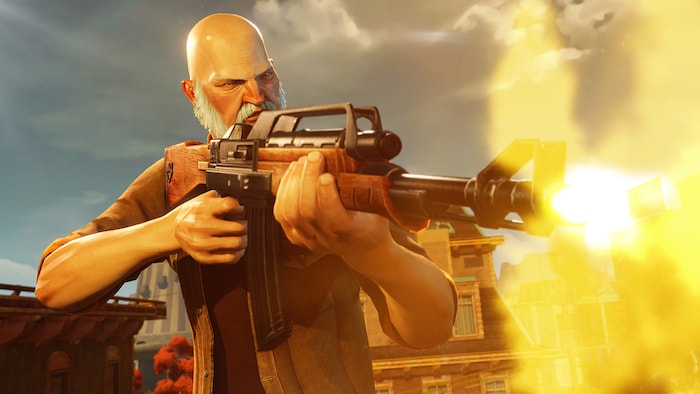 Sunset Overdrive obviously "forces" you to clean up all this mess as a customizable protagonist with some sick parkour skills. The game focuses on defeating your enemies as fast as possible using a wide variety of weapons.
Coupled with great visuals and the overall zaniness, Sunset Overdrive is definitely one of the best games with that lovely summer vibe, even if the premise and presentation are somewhat over-the-top. But this is what makes this title so great!
Key features
A pretty much insane premise
Energy drinks turn people into monsters, apparently
Lots of weapons to employ against your enemies
Parkour
So, if you're looking for some great video games to put you in the summer mood, these surely fit the bill. Naturally, these are just a few examples. You can find plenty more. Simply head over to our marketplace to discover other amazing titles with strong summer vibes!