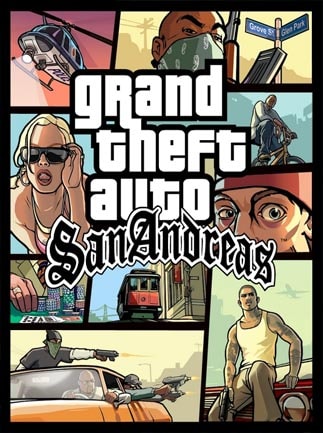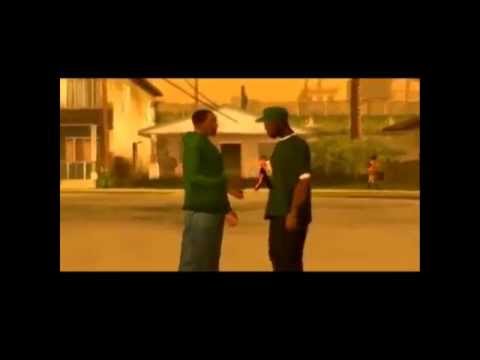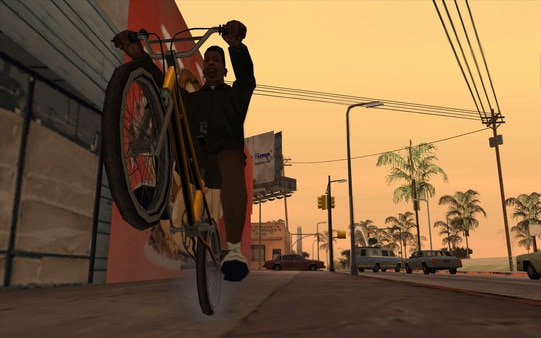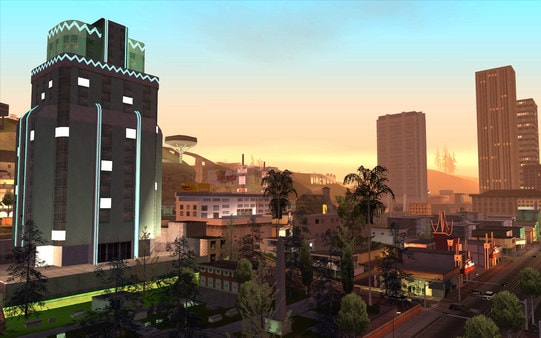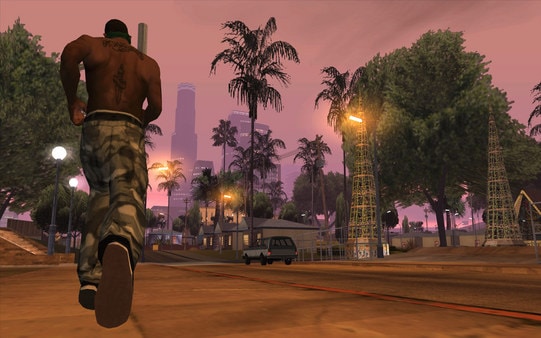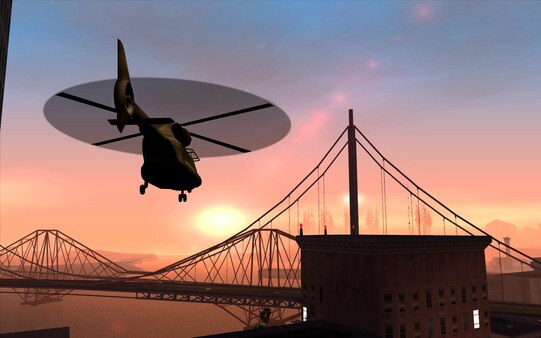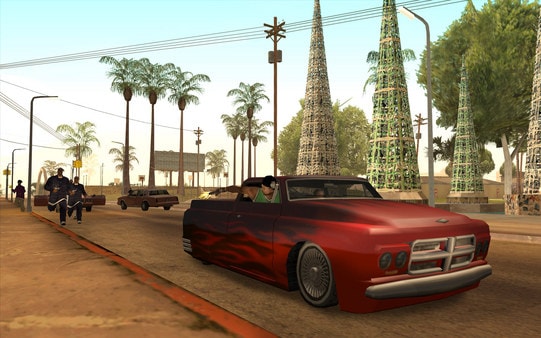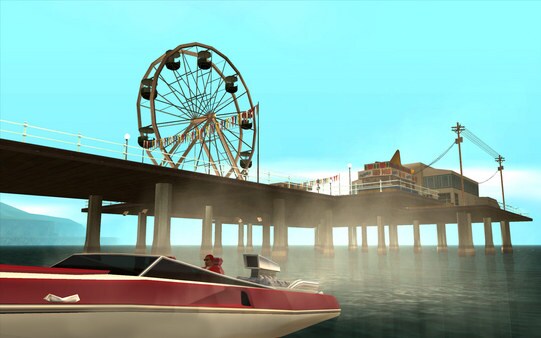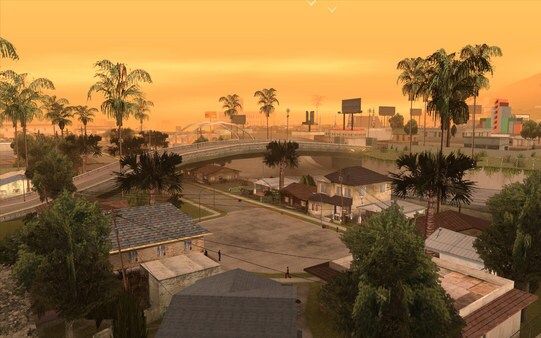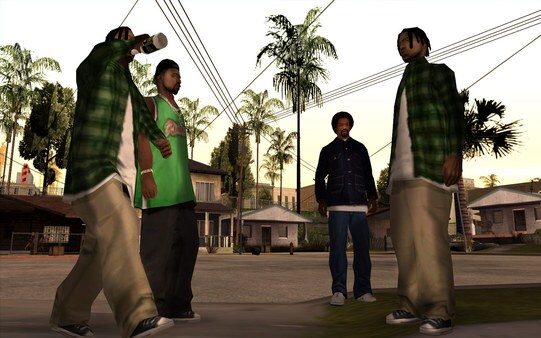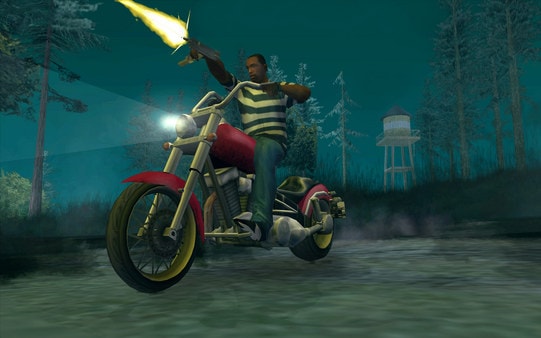 1/11
GLOBAL version for:

(PC)
Grand Theft Auto San Andreas (PC) - Rockstar Key - GLOBAL
GTA: San Andreas needs no introduction. It is a legendary game, which is a shame not to know, and which chained a lot of fans to the computer for long hours.
Buy it in a bundle, pay less: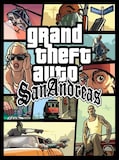 Grand Theft Auto San Andreas (PC) - Rockstar Key - GLOBAL
GLOBAL
Offer from: Globalgamekey
Offers: 10
Gamersuniverse

Excellent seller

99%

Positive feedback

28606

Superbkeys

Excellent seller

100%

Positive feedback

12578

Gamesdivision

Excellent seller

Globalgamekey

Excellent seller

Codes_flying_digital_game

Instant_game

Excellent seller

Codezilla

Excellent seller

100%

Positive feedback

2621
Product description
Step into a thrilling, classic gangster world where all holds are allowed. Beautiful and spoiled Los Santos is just waiting for its hero. Do you dare to become one?
Grand Theft Auto San Andreas is a classic, legendary production that has permanently entered the canon of video games. We play the role of Carl Johnson, who returns to his homeland again and sadly discovers that the neighborhood is not what it used to be. Former friendships have collapsed, the street's code of honor is collapsing, traitors lurk at every turn, and CJ is quickly framed for murder by corrupt cops. There is no other choice but to embark on a path whereby he will be able to clear his name and take righteous revenge. And it will be a long and bloody path.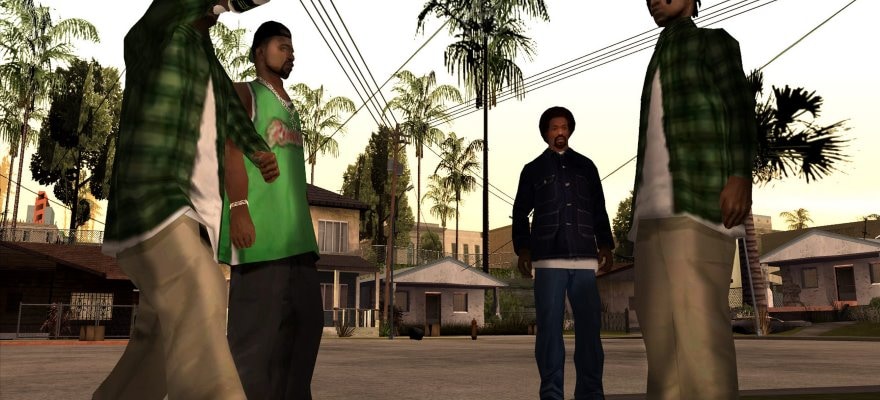 The Rockstar company gives us a brilliant production. GTA San Andreas is hundreds of hours of high-level entertainment, superbly written characters, thrilling and unexpected twists, lots of original side quests and activities - all with the brilliant, gangster atmosphere of the nineties. There are no restrictions in the city; you can do any job, from raiding rival gangs to honest taxi driving. We have also been given unprecedented realism and the world's reactions to our actions - too frequent and passionate eating in fast-food will lead to the fact that we will become obese and tire quickly, while regular exercise in the gym will make us a real, enduring athlete. GTA SA is full of various sophisticated elements that make the game more enjoyable at every step.
Shoot any weapon you can get or buy. Arsenal is enormous; from small, handy colts to the havoc of a bazooka. If you get bored of following the main storyline, maybe it will be time to find a girlfriend and go on a date at the bar or go bowling with her? Or you decide to become a businessman, buying all available real estate and driving specially prepared, luxury cars? Maybe to feel the thrill of adrenaline, you will try your hand at racing and show who is the real master of the steering wheel? The rules are simple - have fun and don't give in to your enemies.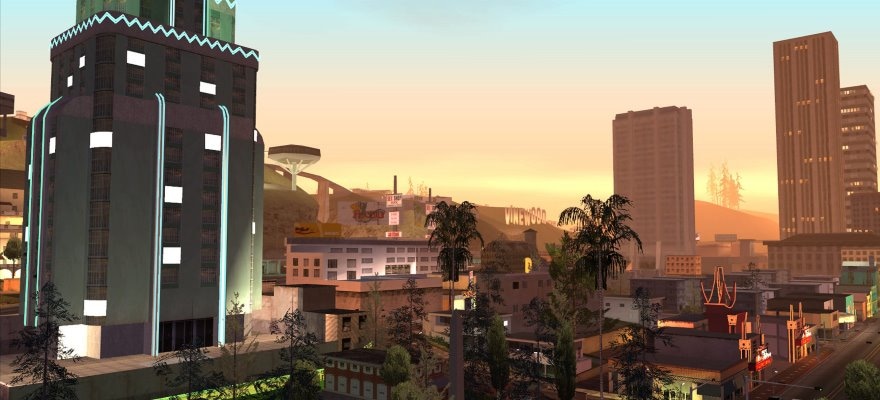 Feel the authentic, unique atmosphere of the classic gangster game where all holds are allowed. Experience the light and shadow of life above the law. Take part in bloody, thrilling shootouts where only the toughest of the killer comes out entirely. Spend the money you earn on whatever you want, regardless of anyone. Honor your friends and destroy all enemies that stand in your way. Experience the whole gangster environment and enjoy it!
Key features
Classic mobster tale, suspenseful from the first to the last second
The unique atmosphere of a city ruled by gangs
Lots of brilliant characters with their own opinion on every topic
An extensive and refined system of interaction with the environment
Fast cars, women, drugs, guns - plunge into the world of a brutal crime
GTA San Andreas key is meant to be activated on the Rockstar platform.
WARNING! This product is region locked and can't be activated and played in the following countries: Bahrain, Brunei Darussalam, Bulgaria, China, Cuba, Islamic Republic of Iran, Jordan, Democratic People's Republic of Korea, Kuwait, Lebanon, Oman, Qatar, Saudi Arabia, Sudan, Syrian Arab Republic, Thailand, United Arab Emirates, Venezuela, Yemen, Great Britain, United Kingdom, Ireland, Spain, Italy, France, Belgium, Netherlands, Luxembourg, Finland, Norway, Sweden, Denmark, Austria, Switzerland, Portugal, Germany.

Release date: 2005-06-06
System requirements
System requirements
Below are the minimum and recommended system specifications for Grand Theft Auto San Andreas (PC) - Rockstar Key - GLOBAL. Due to potential programming changes, the minimum system requirements for Grand Theft Auto San Andreas (PC) - Rockstar Key - GLOBAL may change over time.
Minimal requirements
Processor

1Ghz Pentium III / AMD Athlon Processor

Graphics

Geforce 3

Memory

256MB

Disk space

3.6GB

System

Windows 2000/XP
Age restrictions
Age restrictions


This product contains elements of