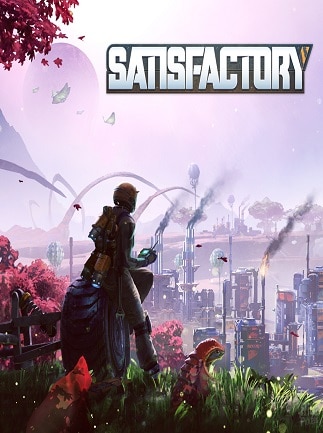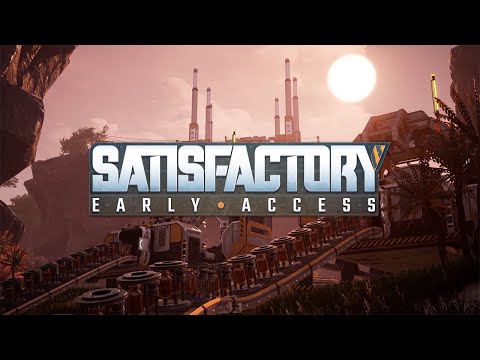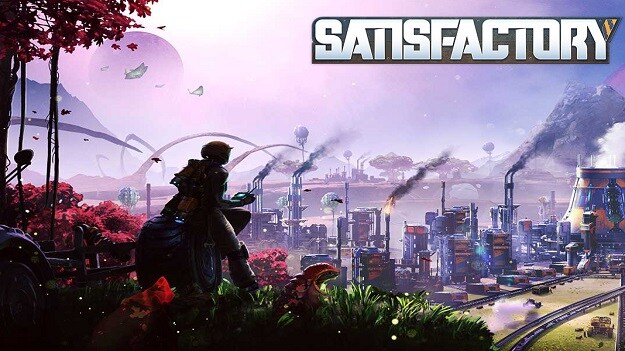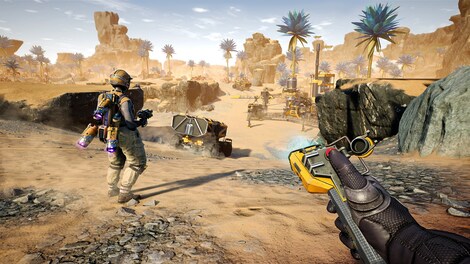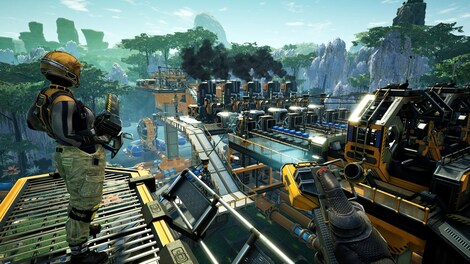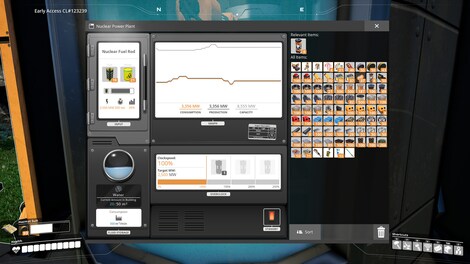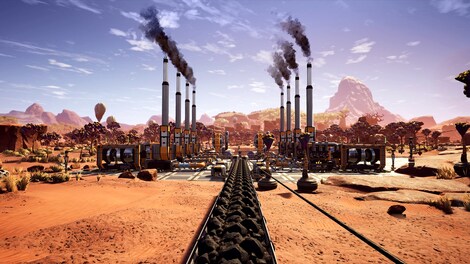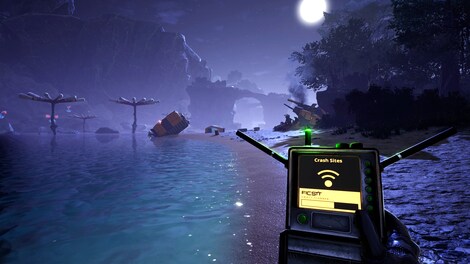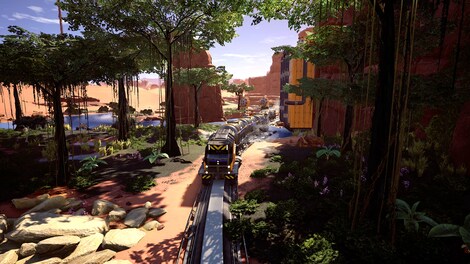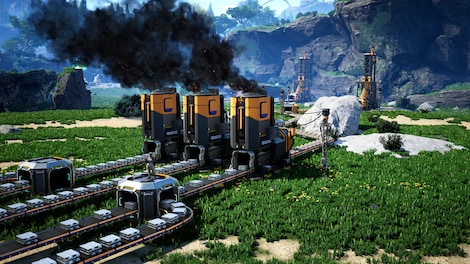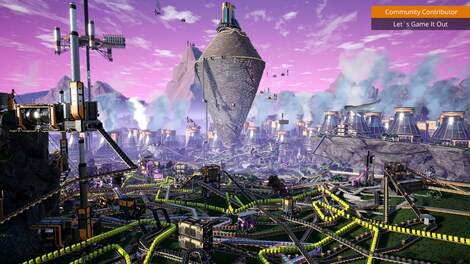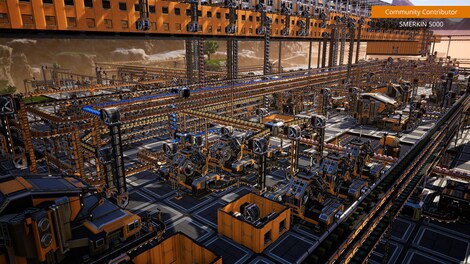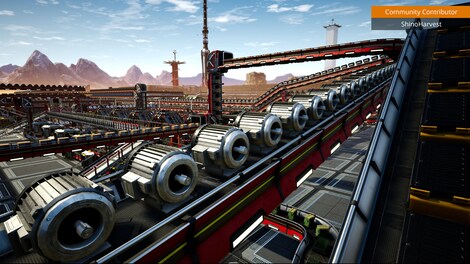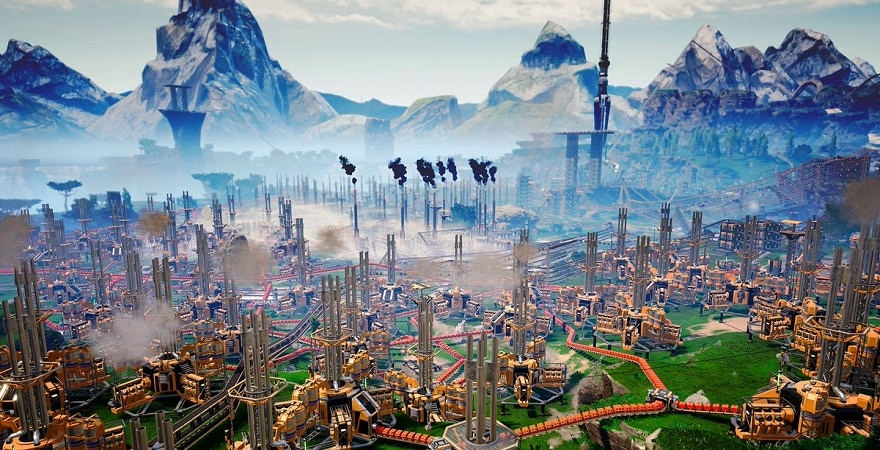 1/14
JAPAN version for:

(PC)
Satisfactory (PC) - Steam Gift - JAPAN
Satisfactory is a new game by Coffee Stain Studios, developers known for the ridiculous, and equally famous Goat Simulator. In the game, the player's job is to create an advanced factory on an alien, untouched planet.
Selected offer from seller:
Money Back Guarantee
for digital products, offered by sellers
Product description
Satisfactory is an Early Access video game developed by Coffee Stain Studios. The game mixes elements of a simulator, and economic strategy, featuring an open world. In the game, players' main goal is to create a huge, multi-level factory. Satisfactory features high-quality graphics, and diverse game's world environment. It is worth mentioning that the game offers both, single-player, and multiplayer experience.
Story Background
The player takes on the role of an employee working for Ficsit Corporation, assigned for the new, top-secret project known as Project Assemble. In the framework of the program called Save The Day, our character is sent on a new planet with one, the main goal - create a gigantic, multi-level factory.
Gameplay Mechanics
Satisfactory is a building game in which players observe the action from the First-person Perspective. Upon arriving on the new land, a huge area of over 30 square kilometers is at our disposal. Without materials and resources, it is impossible to build anything, that is why exploration is one of the essential elements of the gameplay. The game's world is vast and diverse - to make the exploration more convenient, the developers have prepared a number of vehicles that will help players to travel across the planet. Among them, we can find trains, trucks, factory carts, and even jetpacks.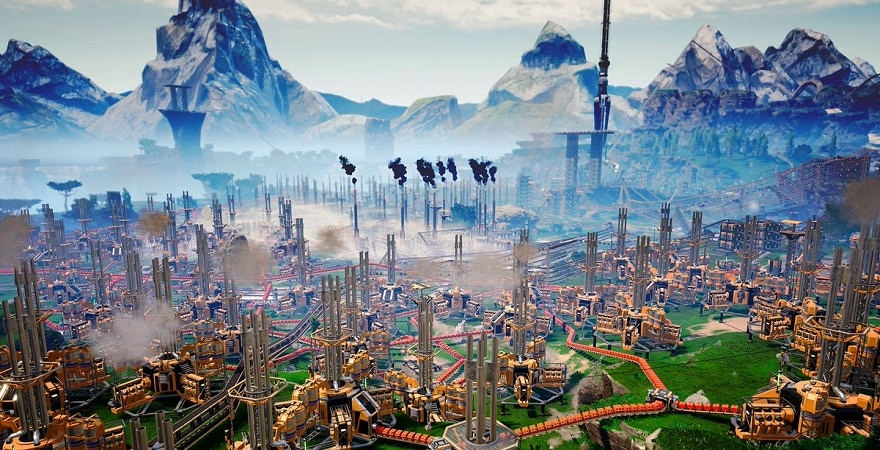 During the adventure, players can come across a variety of creatures inhabiting the planet, including predators. While encountering one of them, we can defend ourselves with firearms. The planet is a very rich land if it comes to the resources required for completing your task - building the factory. The game offers total freedom in developing the project, players can decide about the design, functionality, etc. As the factory will grow, it will be necessary to create fluent routes for delivery trucks and provide an efficient power source that will be able to keep the factory operating. Satisfactory was released with a view to single-player, and multiplayer gameplay. Players who prefer a company can cooperate with each other while completing various tasks, which will speed up the whole building process.
Reception
Satisfactory received extremely positive reviews among critics and the gaming community, despite the fact that the game is still in Early Access. Since its release, Satisfactory gathered thousands of players, praising it for its engaging, almost addictive, gameplay, and freedom in the building. According to the Steam platform, over 96% of users' reviews are positive. A multitude of favorable opinions proves, that the title is definitely worth recommendation for every simulator/building games enthusiast.
Key Features
Explore the new world.
Build a fantastic, enormous, and technologically advanced factory.
Travel across the uncharted planet in the search of supplies, minerals, and resources.
Beware the predators - not every creature you will encounter is friendly so keep your weapon ready.
Play alone, or with friends - the game provides an amazing experience while playing both ways!
Release date: 2020-06-08
System requirements
System requirements
Below are the minimum and recommended system specifications for Satisfactory (PC) - Steam Gift - JAPAN. Due to potential programming changes, the minimum system requirements for Satisfactory (PC) - Steam Gift - JAPAN may change over time.
Minimal requirements
Processor

i5-3570 3.4 GHz 4 Core

Graphics

Dedicated graphics card, GTX 770 2GB

Memory

8 GB RAM

Disk space

15 GB available space

System

Windows 7 or later (64-Bit)

Other

Internet connection required for multiplayer. The game is in early access and minimum requirements may change.