Best Indie Games
Games don't have to be made by a huge and famous studio to be entertaining. Now is a perfect time for smaller developers and Indie games that become more, and more popular. Our list of the Best Indie Games will help you decide which one you want to try out first.
Best indie games of all time
Valheim is an open-world survival video game in which players will explore a harsh and unforgiving world inspired by Norse mythology. Travel through procedurally generated land, and find materials and resources to craft your equipment and weapons that will help you in this challenging environment. With the right tools and skills, you can even build your settlements, forts, and outposts.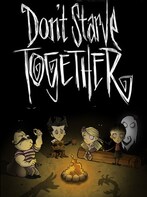 When talking about the best indie games it's hard not to mention Don't Starve Together. It's a funny survival game inspired by the artistic style of Tim Burton. Players may choose from several unique characters that will be exploring procedurally generated, huge open-world environments, gathering essential for survival resources, materials, and of course food. Don't Starve features a complex crafting system that will allow you to create many helpful tools and constructions. The game was created with a view to cooperative gameplay and it comes with a second copy of the full game for one of our friends.
Speaking of survival, it is extremely difficult to in Outlast and its sequel Outlast II, created by Red Barrels studio. In these survival-horror FPP games, you will have to face some terrifying challenges. Unlike most horror video games where you can defend yourself, in Outlast games the only way to stay alive is to hide, and avoid murderous enemies. In the first game, you will be exploring the corridors of a creepy mental institution full of dangerous, and ferocious patients. Outlast II will take players to an isolated village inhabited by brutal members of a mysterious cult.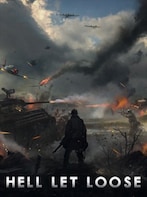 Another example of a great indie game is Hell Let Loose. In this highly tactical multiplayer FPS, players will have a chance to experience the terror of the Second World War. The game is known for its realistic mechanics and challenging gameplay. The game features advanced ballistic mechanics making every weapon feels real - while shooting players have to think about bullets' drop, the target distance, etc. Additionally, the game is strongly focused on teamwork and communication between players - many times it is much more important than the individual skills of the player.
Overcooked 2 is a funny and chaotic video game that also requires a large dose of well-organized cooperation. Players will play as cooking chefs preparing a variety of meals for demanding clients. Just like in a real-life restaurant, work in your virtual kitchen must be perfectly coordinated or it will end up with a catastrophe.
While browsing through a multitude of indie games you may take a look at Shadow Tactics: Blades of the Shogun. This highly tactical RTS game will take you to Feudal Japan. You will take the role of a leader of a special group of warriors who are the true masters of stealth operations and assassination.
If you like fixing things House Flipper is something that will surely interest you. In this interesting game, developed by an independent Polish studio, players will have a chance to take the role of an investor who buys abandoned and unkempt houses, in order to renovate them and sell them for a profit.
The games mentioned above are only a few out of many great indie games in our catalog. You will find out that great games don't have to be made by huge studios. Now is the best time for small developers and the popularity of the best indie games proves that.
TOP Game Platforms
Are you low on cash or just want to score a great bargain? G2A offers a selection of great video games for all major gaming platforms!
Payment methods:
and 200+ more
Use of this Web site constitutes acceptance of the Terms and Conditions and Privacy policy. All copyrights, trade marks, service marks belong to the corresponding owners.