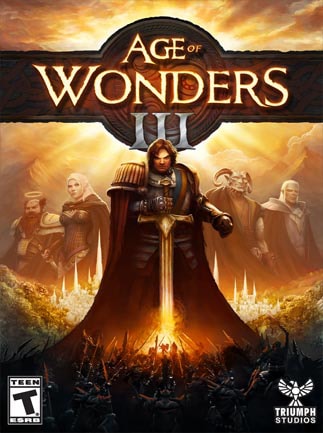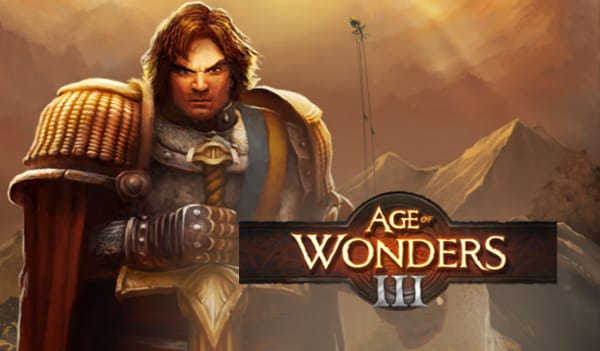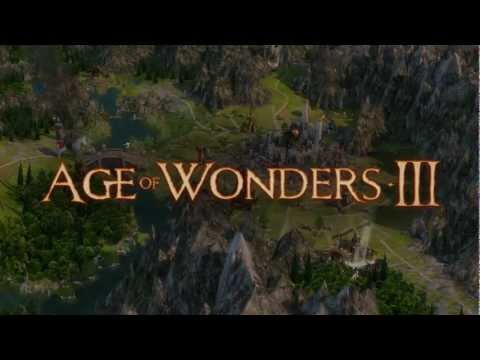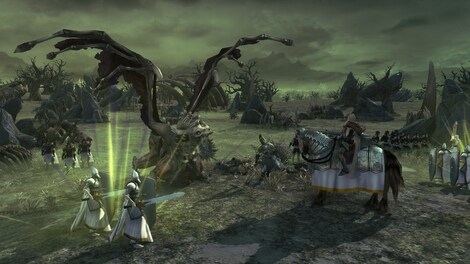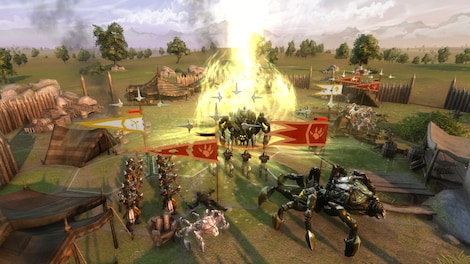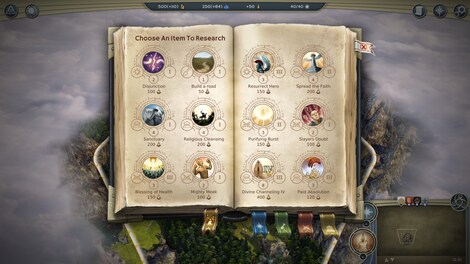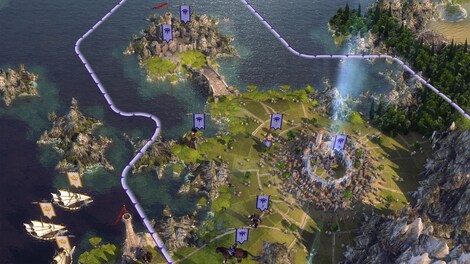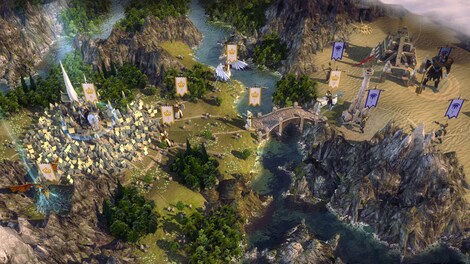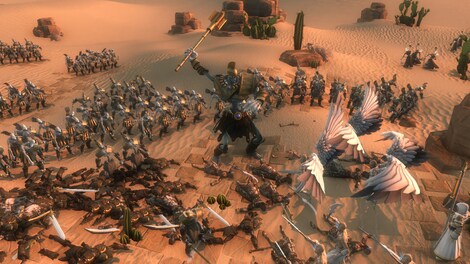 1/10
GLOBAL version
Age of Wonders III Steam Key GLOBAL
AoW III is the third installment in this well-acclaimed series. The Triumph Studios knew very well how to handle this topic. Hence, if you are looking for a really great video game, which is going to provide you with a gameplay for dozens of hours, then it might be a really good choice.
Buy it in a bundle, pay less: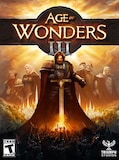 Age of Wonders III Steam Key GLOBAL
GLOBAL
Offer from: Opkeys
Offer from Rocketplay_rate4bonus

9.71

USD

29.54

USD

-67%

bestseller

Offer from Time4digi_com

10.02

USD

35.45

USD

-72%

bestseller

Offer from Scdkey

11.57

USD

23.63

USD

-51%

bestseller

Offer from Game_boutique

12.22

USD

65.00

USD

-81%

bestseller
Offers: 67
Rate_will_receive_gift

Excellent seller

100%

Positive feedback

2018

Final_best_game

Excellent seller

100%

Positive feedback

1105

Bestoffer4you

Excellent seller

100%

Positive feedback

3830

Up to 24h delivery offers
Product description
Between 90s and early 2000s there were three series of turn-based strategy-RPG games, which compete with each other for the title of the best. First, there was the Heroes series. We think that we do not have to describe it for you. Then, there was the Disciples series. It was much darker in the tone and also harder than Heroes. Still, it had a lot of fans. Last but not least was the Age of Wonders series. It can be considered as a something in between Heroes and Disciples.
Turn-based game
Age of Wonders III is a turn-based game which mixes the RPG and the strategy game. On the one hand you need to explore the vast map, build your own army, engage in enormous battles and develop your kingdom. On the other hand there are characters such as leaders and heroes which you are going to develop through the story.
They have various classes and by gaining EXP they are growing stronger, finally becoming the most important warriors in your party. If you ever played in either Heroes series or Disciples series then you are going to feel right at home. These games follow the similar premise.
Gameplay and combat
The gameplay of the Age of Wonders III can be divided into two separate parts. First there is a strategic part of the game. Here your avatar is moving through the location map, searching for treasures, gold mines, various buildings etc. Each character has a certain amount of movement points. When these points are all used up, then you finish your turn and enemies start their own.
During random encounters or when you fight with enemy heroes, armies etc. the game transfers you to the battle map. It is also turn-based and all units are moving on hexes. Each unit has different speed which equals to how far it can go during a turn. They also have various other stats. You need to keep that in mind if you want to win. There are many different factions and characters from which you can choose.
Each of them with different specializations and their own set of advantages and disadvantages. There are for example draconians who specialize in fast healing and spell spamming. On the other hand, their frost weakness makes them an easy target for Necromancers. You need to utilize this data in order to be able to overcome your enemies.
Multi-player and single-player
One of the best parts of the Age of Wonders III is the fact that it offers you a single-player mode as well as the multi-player. In the single-player you can for example take care of the campaign (the plot of which we have to admit is really interesting). Furthermore, you can also pick from many single scenarios during which you can learn how to become a better tactician.
Then comes the multi-player. There are dozens of local multiplayer modes. You are probably going to enjoy co-op the most. Here you are going to join forces with your friends in order to defeat enemies in a very interesting scenarios. Remember that diplomacy during these scenarios is key to your success.
Plot
The story takes place not too long after the story you might know from Age of Wonders II. Because of these events, a conflict between two groups had started. The Commonwealth and The Elven Court. The conflict leaves the land shattered, hence other factions are trying to gain as much power as possible.
You can stand on either side. You can become a hero or turn this fantasy land into country of fire and brimstone. During your journey you are going to meet many interesting characters like a legendary mage, Merlin.
Awards and Recognition in the game industry
As the third installment in a well-acclaimed series of turn-based strategy games, AoW 3 was quickly recognized by fans as a really great game. It received high scores from many reviewers.
Key features
Enjoy a great turn-based strategy game.
Save the world or destroy it.
Choose from a huge variety of races and heroes.
Release date: 2014-03-31
System requirements
System requirements
Below are the minimum and recommended system specifications for Age of Wonders III Steam Key GLOBAL. Due to potential programming changes, the minimum system requirements for Age of Wonders III Steam Key GLOBAL may change over time.
Minimal requirements
Processor

Intel Core 2 Duo E6600 - 2.4 Ghz / AMD Athlon 64 X2 5000+ 2.6 Ghz

Graphics

512MB VRAM Nvidia GeForce 8800 / ATi Radeon HD 3870

Memory

2 GB RAM

Disk space

10 GB HD

System

Windows XP / Vista / Windows 7 / Windows 8
Languages
Languages
German, French, Polish, Russian, English
Age restrictions
Age restrictions



This product contains elements of