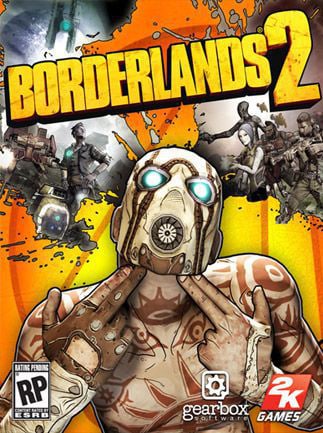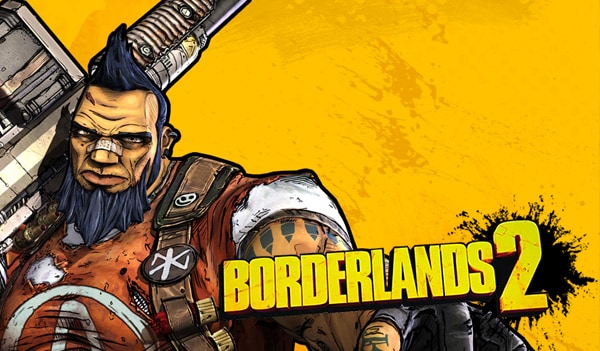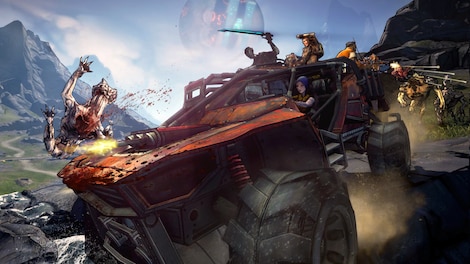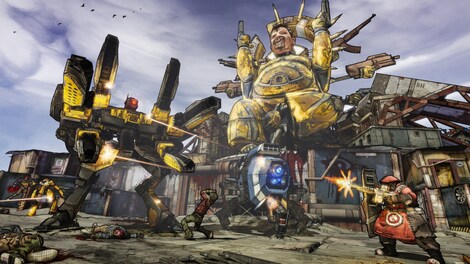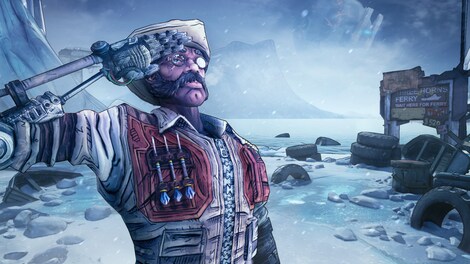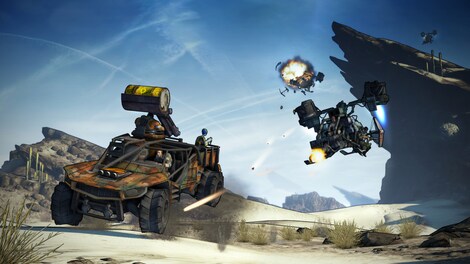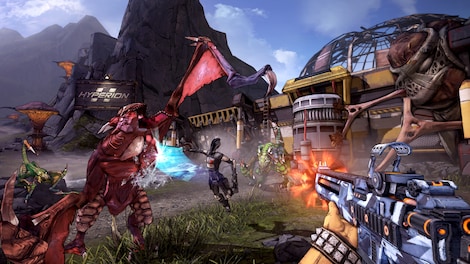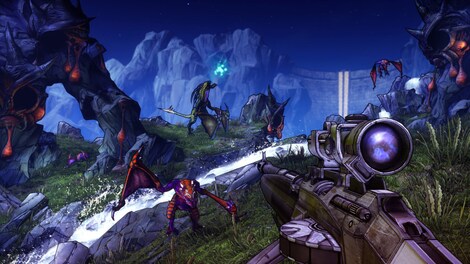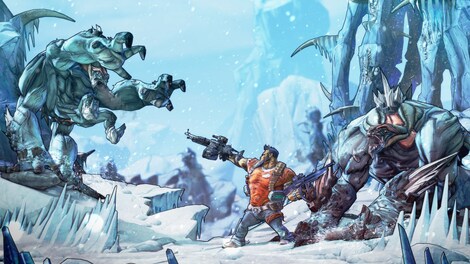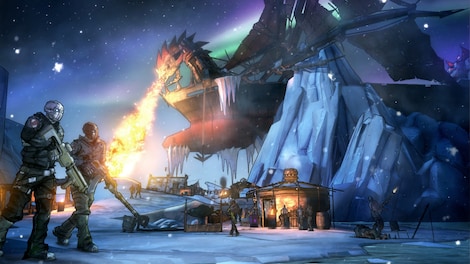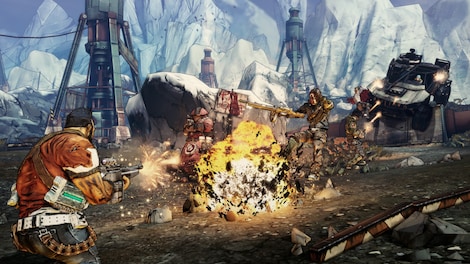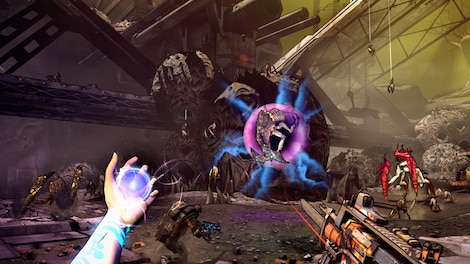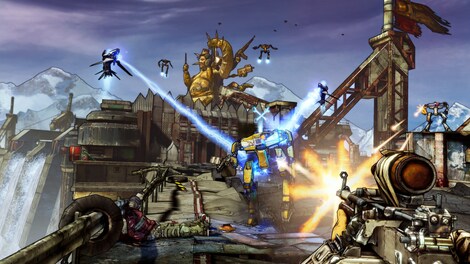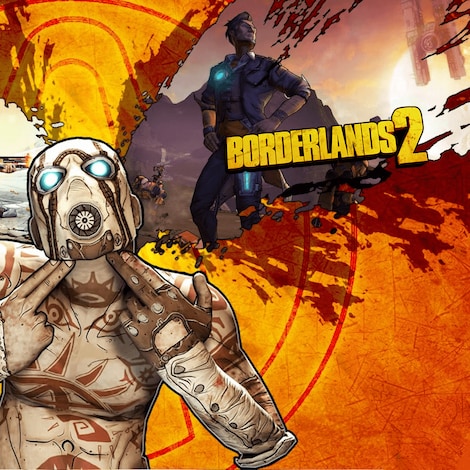 1/15
GLOBAL version
Borderlands 2 Steam Key GLOBAL
Borderlands 2Do you love good action? The epic game returns with its unique style, charismatic characters and addictive gameplay. Meet a completely new cast of characters, abilities, environments, enemies, weapons and eq ...
Product description
Product description
Borderlands 2
Do you love good action? The epic game returns with its unique style, charismatic characters and addictive gameplay. Meet a completely new cast of characters, abilities, environments, enemies, weapons and equipment.
Make new friends, arm yourself to the teeth and fight in cooperative games in an adventure of revenge and redemption in the unexplored and unpredictable world of Pandora. Borderlands 2 tells the story of four new seekers of the Vault in their struggle to free Pandora from the clutches of the Handsome Jack, the intelligent, charismatic and despicable president of the Hyperion corporation.
Shoot your way through Pandora to prevent Jack from waking up an ancient and evil alien being known as "The Warrior". Throughout your journey, you will meet familiar faces known from the first game, among which the four original Vault Hunters (Roland, Lilith, Brick and Mordecai) stand out.
Gameplay and story of Borderlands 2
Enjoy long hours of the main story mode which lasts almost 30 hours! You can easily extend that time if you want to explore the world and complete secondary missions. During missions, collect experience, money and equipment.
Exploration, action, and humour - Borderlands 2 (PC) will entertain you perfectly. Explore Pandora planet during your adventure and prepare yourself for encountering many wild places, and being awestruck by an extraordinary post-apocalyptic design, in the purest Mad-Max style.
The secret of the game's success lies in a well-designed core of characters, their colourful presentation, and a dynamic that hooks from the first moments. Visit arctic environments, meadows, deserts and appreciate the strong feeling of variety. Fall into an absorbing and effective game atmosphere. You can exchange money for weapons and different items in each of the vending machines that you will find throughout the adventure.
A simple and intuitive system
Action, shooting and a solid gameplay. Everything is spiced with an excellent sense of humour that you will observe from the first moments. The game features a system that allows you to carry two weapons simultaneously.
Borderlands 2 proposes a very accessible game scheme. The main course, once again, lies in the cooperative multiplayer. Whether it is a split screen or shared online games, this section will bring you tons of fun.
Stunning sound & graphics 
At the visual layer, you can admire an excellent artistic design, with a magnificent use of cel-shading. Enjoy the beautiful style, quality, and amazing voice acting. The new Borderlands has a great narrative rhythm and will not disappoint the most demanding players.
Characters in BL 2
Meet new characters with very well-drawn personalities. Fancy 4 initial categories that have been perfectly coupled to each playstyle. If you meet it, finding your style of play will be a piece of cake! Each class have its own skill and as you increase in level you can acquire skill points to improve the three branches of your skill tree or acquire advantages thanks to the system of points.
There are four controllable characters, each with their own characteristics and skills. Each protagonist has three skill trees, to invest in as they gains experience. Experience a fantastic multiplayer mode. Play together with up to three friends and appreciate group fun.
Players opinion and reviews
Borderlands 2 (PC) is considered one of the best action shooters ever created. The game was warmly welcomed by the players from all over the world and it gathers positive reviews, Steam comments and high rates.
Selection of sales and prices of Borderlands 2 on G2A.COM
Sellers on our marketplace offer the Borderlands 2 in decent prices. Just buy CD-key and download the game via Steam straight on your computer.
Key features


All-New Characters and All-New Classes: Four all new playable classes including the Siren, the Commando, the Gunzerker and the Assassin. Step into the role of the Gunzerker, whose highly deadly skills allow him to dual-wield any two weapons found in the game. Not only that, you will build on that skill to do more things with two guns than you ever imagined possible. Dual machine guns? Cool. Dual rocket launchers? Of course! Dual Sniper Rifles? Sure, if that's your thing! Want to try other styles? More tactical perhaps? There are multiple classes to choose from! 


Dynamic Co-op online, and LAN: Share your adventures with friends both online and via LAN. Borderlands 2 features a seamless system enabling you to drop in and drop out of a campaign without ever having to restart the game. On top of that you can even take your new gear from any game to any other! 


World Connected Story: Find yourself left for dead in the frozen tundra of Pandora as you begin your quest of revenge and redemption. Expose the evil surrounding the Hyperion Corporation and take on the perpetrator of a universe-wide grand deception -- the nefarious Hyperion CEO, Handsome Jack. (Oh, also: he's stolen credit for the opening of the Vault.) 


87 Bazillion...Everything: In addition to the new gun system, you will lust after procedurally generated shields, grenades, Relics, class mods and much, much more. And you thought the original Borderlands had a ton of loot! 


Brand new environments on Pandora: Hunt through entirely brand new areas of Pandora that are more alive than ever! From the arctic tundra, through the dangerous grasslands, past the mysterious corrosive caverns to beyond, you'll be surprised by the unpredictable world of Pandora at every turn! 


Brand new enemies: A whole slew of new enemies are out there to kill you in Borderlands 2. Hulking, gorilla-like Bullymongs, vicious predatory Stalkers and the Hyperion mechanical army, run by Handsome Jack, are just some of the new enemies in Borderlands 2.
Beautiful and artistically designed graphics and charismatic characters


An interesting, unique, and gripping story that lasts about 30+ hours


Various weapons to choose from


Great multiplayer mode: cooperate with up to 3 friends and enjoy group fun


Borderlands 2 (PC) for Steam platform is a digital download product – no box included. The price applies to a digital version of the product.
Warning:
This product is region locked and
CAN'T
be activated and played in Germany.
Release date: 2012-09-21
System requirements
System requirements
Below are the minimum and recommended system specifications for Borderlands 2 Steam Key GLOBAL. Due to potential programming changes, the minimum system requirements for Borderlands 2 Steam Key GLOBAL may change over time.
Minimal requirements
Processor

2.4 GHz Core 2 Duo / Athlon 64 X2 Dual Core 4600+

Graphics

512 MB VRAM - GeForce 8500 GT / Radeon HD 2600 XT

Memory

2 GB RAM

Disk space

13 GB HD

System

Windows XP SP3
Recommended requirements
Processor

2.13 GHz - Core 2 Quad Q6400 / Athlon II X3 440

Graphics

1024 MB VRAM - GeForce GTX 560 / Radeon HD 5850

Memory

2 GB RAM

Disk space

20 GB HD

System

Windows 7 64Bit
Languages
Languages
Chinese, German, Spanish, French, Italian, Japanese, Korean, English
Age restrictions
Age restrictions


This product contains elements of