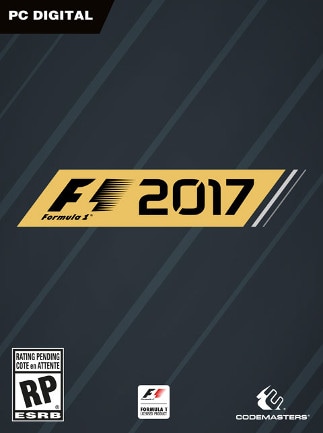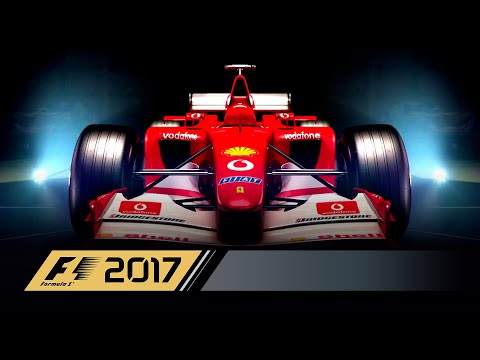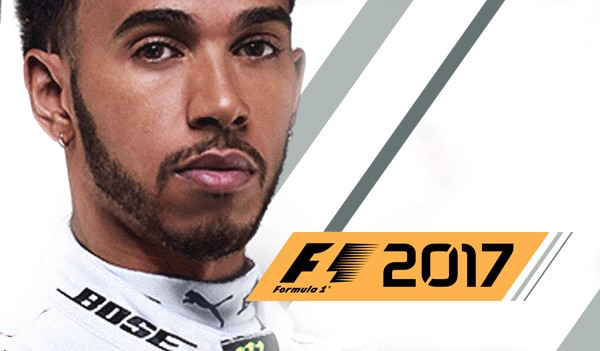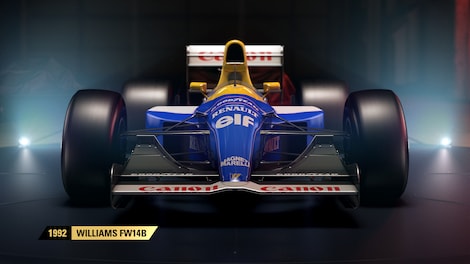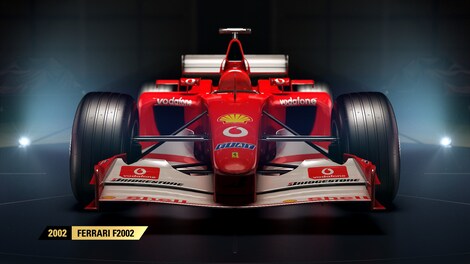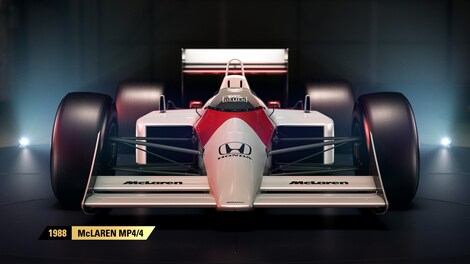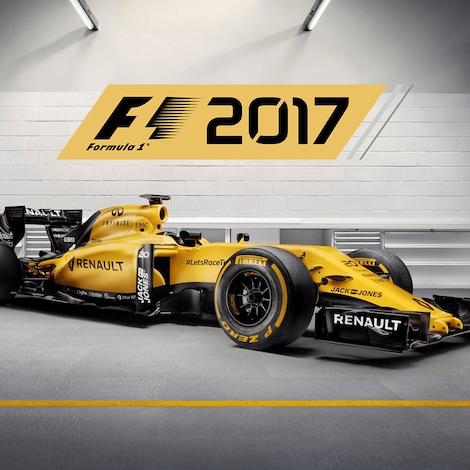 1/7
GLOBAL version
F1 2017 Steam Key GLOBAL
Sit behind the wheel of a real Formula One car and experience extreme speeds, where even the slightest mistake can cost you a place on the podium. Adjust the car's performance and fight for a champion title.
Selected offer from seller:
Gr8keys
Excellent seller
100%
Positive feedback
3081
Money Back Guarantee
for digital products, offered by sellers
View Offers from 14 other seller
Offers: 14
Gamingimperium

Excellent seller

94%

Positive feedback

30132

Bellakey

Excellent seller

100%

Positive feedback

11250

Gr8keys

Excellent seller

100%

Positive feedback

3081

Claincir

Excellent seller

97%

Positive feedback

16181

Outlawgames

Excellent seller

99%

Positive feedback

20567

Up to 24h delivery offers
Product description
F1 2017 is a racing simulation video game developed by Codemasters and released by the same company in August 2017. Linux and Mac ports were developed and released later by Feral Interactive. The game lets you enjoy thrills of high-speed racing during the entire Formula One season. It offers a very realistic experience in terms of driving mechanics, but the realism doesn't end there, as the game also includes dozens of real cars for you to drive, as well as the original 2017 F1 season driver line ups.
Gameplay and Game Modes

The game can be played either alone or with other people online. The main single-player mode is the campaign which allows you to play the entire F1 season and participate in all of the exciting racing events. Besides the accurate driving model, there you will also have the possibility to utilize research and development facility to develop new technologies that will affect your car's performance on the track.
Multiplayer received some improvements, allowing up to 20 players race simultaneously, with 2 spectators being able to watch the game. The matchmaking was enhanced, and there is a new leveling system to keep you busy.
Drive the iconic F1 Cars
Break every record with the fastest racing game ever made using iconic F1 cars that you have dreamed of driving. The high quality of this racing series is assured by many years of Codemasters' experience in producing F1 games. In F1 2017 you have a unique opportunity to drive the iconic cars, such as McLaren MP4/6 (1991), Ferrari 412 T2 (1995), Renault R26 (2006), Red Bull Racing RB6 (2010) and 8 more classic cars from 1988-2010 F1 seasons. The oldest – McLaren MP4/4 (1988) – is available only in F1 2017 Special Edition.
Experience being an Idol
The player can choose one of 10 teams: Ferrari, Force-India Mercedes, Haas-Ferrari, McLaren-Honda, Mercedes, Red Bull Racing-TAG Heuer, Renault, Sauber-Ferrari, Toro Rosso and Williams-Mercedes. There is also a chance to drive a car as a professional driver, such as Vettel, Räikkönen, Alonso, Button, Hamilton, Bottas and many more – you can choose one of 20 drivers. There are also 20 circuits and 4 additional variants to choose – the player decides if he wants to drive for a couple minutes or complete several dozen circuits. Become a real F1 driver and experience accidents, overtakes, mistakes, tyre lockups, defeat and success.
Explore R&D Department
Experience unbelievable pleasure of driving a professional F1 car. It is a game for speed fans who are also interested in the workings of the racing industry. See how to manage a race team and develop its skills through the polished R&D (Research and Development) department. In F1 2017 (PC) the player can develop his cars through Powertrain, Chassis, Aerodynamics and Durability distinct departments. Be not only a driver, but also a professional F1 manager and check how it works from the inside! Think carefully about your goals, find the compromise between speed and durability of your car and plan every detail to lead your AI to victory.
Reception
F1 2017 game received very positive reviews with reviewers praising the accurate driving model and the true F1 experience with additional racing management features that make the gameplay deeper and more immersive.
Key features
The official game of the 2017 FIA Formula One World Championship with original 20 circuits, 20 drivers, 10 teams and 4 additional track variants.
Visual masterpiece – reproduced-in-detail cars, realistic and unpredictable weather conditions.
Improved R&D department – approximately 4 times the amount of 2016.
4 distinct departments: Powertrain, Chassis, Aerodynamics and Durability.
Improved career mode – new vehicle management features enable you to avoid punishing grid penalties and improve performance.
Choose 12 iconic classic cars from 1988 to 2010.
Improved multiplayer matchmaking.
4 gameplay modes: Overtake, Pursuit, Checkpoint Challenge and Time Attack.
This product is meant to be activated on the Steam platform. The price applies to a digital version of the product.

Release date: 2017-08-25
System requirements
System requirements
Below are the minimum and recommended system specifications for F1 2017 Steam Key GLOBAL. Due to potential programming changes, the minimum system requirements for F1 2017 Steam Key GLOBAL may change over time.
Minimal requirements
Processor

Intel Core i3 530 or AMD FX 4100

Graphics

Nvidia GTX 460 or AMD HD 5870

Disk space

8 GB

System

64bit Versions of Windows 7, Windows 8, Windows 10
Languages
Languages
Portugese-Brasil, Chinese, German, Spanish, French, Italian, Japanese, Polish, Russian, English