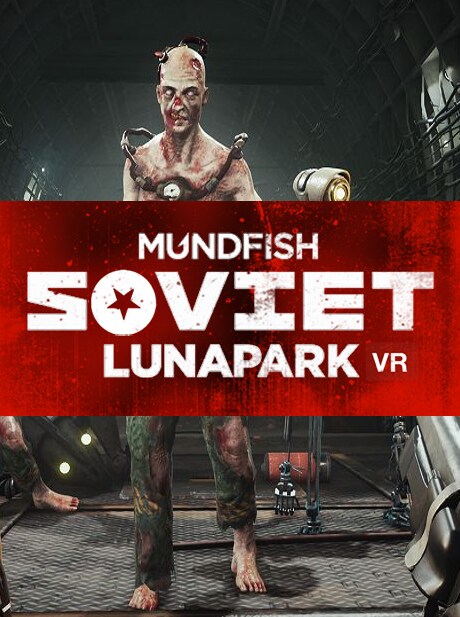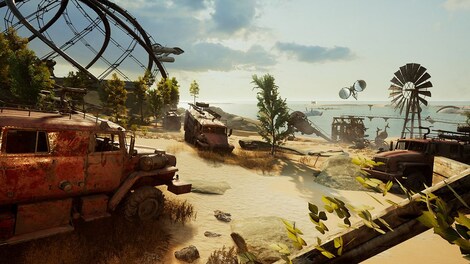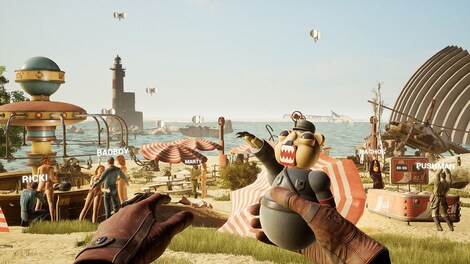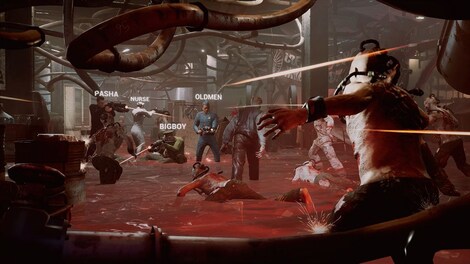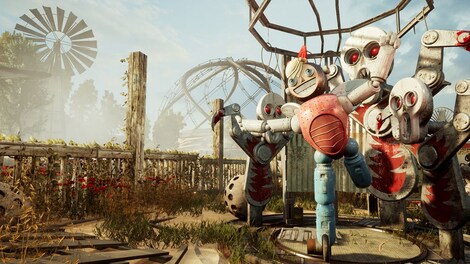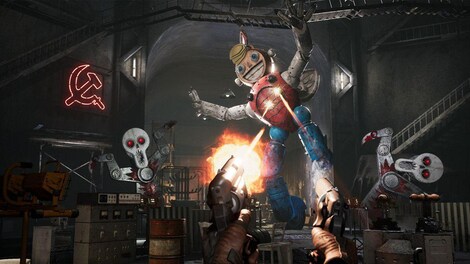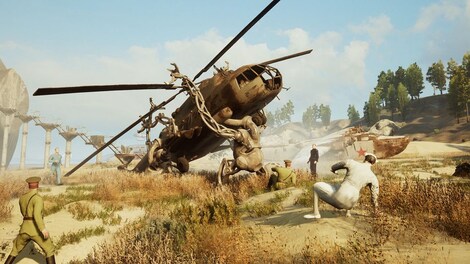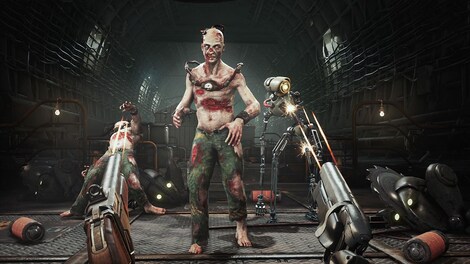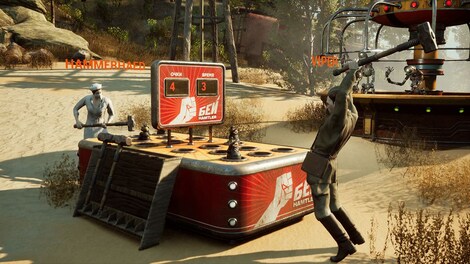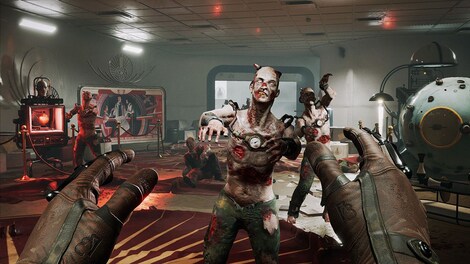 1/10
GLOBAL version
Soviet Lunapark VR Steam Key GLOBAL
Soviet Lunapark is a Virtual Reality game allowing players to immerse into the scary world of facility number 3826 located on an island in the Soviet Union. The place was abandoned by soldiers of USSR High Command and now is a shelter for Dr Pavlov and his scary creatures.
Product description
High commanders of the army visit the island to admire the creatures, but during one of the visit the situation gets out of control.  Zombies and machines break free and the chaos embark on the No 3826 facility. Your role is to get out of there as soon as possible and stay sane. You will become the participant of some mad events that unfolded in this supposed-to-be an amusement park run by Dr Pavlov. There are four characters to choose from. The game is available in early access mode.

Find the Way Out
Prepare for the scare as you start your journey in this mad fun park. You can become one of the four characters: a nurse who has the ability of taming zombies, an engineer who is able to stop the clock from ticking out time and other crazy personas with some unique skills useful in surviving the madness of the facility. Your main role is to get out of there – alive and sane. There are huge levels, each with missions and stories. You basically shoot your enemies that try to eat you alive – zombies and machines. 
You gain points for each killed enemy, the better the shot – the more points. You also solve some easy puzzles on your way out, like operating lighting ray to charge a gigantic robot. The game is played out in the first-person mode. Along your way you will visit four different rooms: an exhibition room, a flooded storage room, some underground tunnels and a theater.
Soviet Lunapark Features
The game has stunning graphics that let players fully immerse into the retro futuristic soviet world of hungry zombies and intelligent machines. The game has, as of now, four characters to choose from. Each of them has different skills, like stopping time, pushing away the zombies, using an electric discharge field etc. It is a virtual reality game with dramatic and scary visuals. There are various stories and missions on different levels and arcade mode that has world leaderboard and waves. On each level you will challenge yourself with puzzles. 
Each of them also comes with different bosses, small cutscenes. There is also PVP mode available. The game is in early access but has already all the features. There are two types of movements you can choose: locomotion and teleportation. You can play solo or with other gamers in teams of up to 4 people. There is possibility to revive your friends if they die, you can co-operate with them or start a competition who will survive the stay in the madhouse. As it is a virtual reality game, Soviet Lunapark requirements covers googles for virtual reality and dedicated motion controllers.
Key features
Virtual Reality adventure game
Shooting enemies and solving puzzles to find a way out of the mad island
Stunning visuals with scary creations: zombies and thinking machines
PvP mode
Four characters to choose
Different mission on the each level
Various skills and abilities of each character
Locomotion and teleportation types of movement
Supporting both right-hand and left-hand controls
Solo mode or multiplayer mode with competition or co-operation options
FPP – first person perspective
Arcade mode with world leaderboard, waves
Early access version with all the features already available
High quality of graphics.
This game is designed for VR and supports HTC Vive or Oculus Rift.

Release date: 2018-05-31