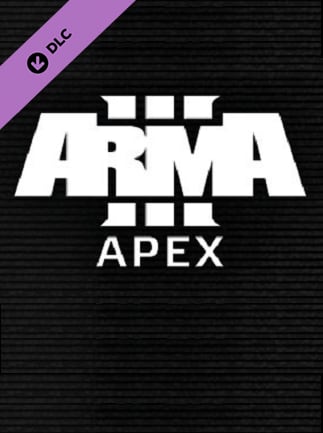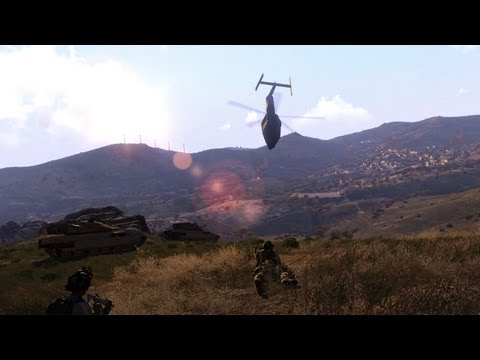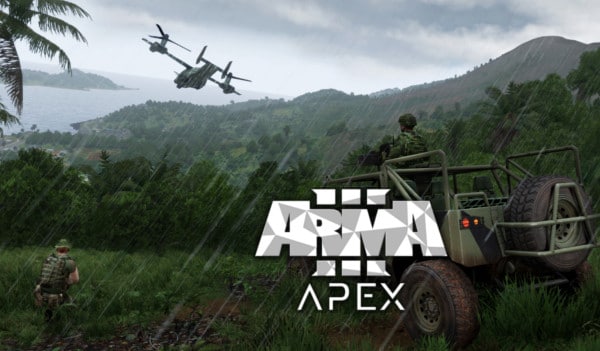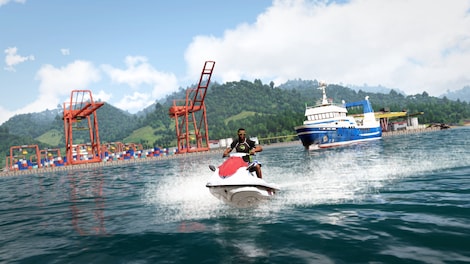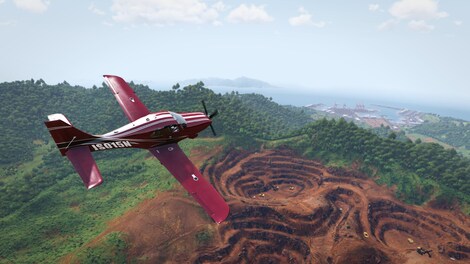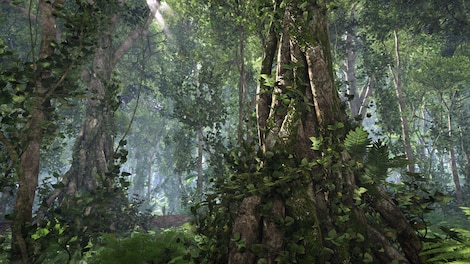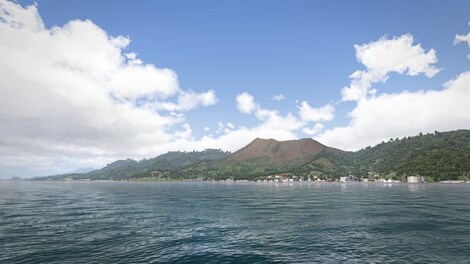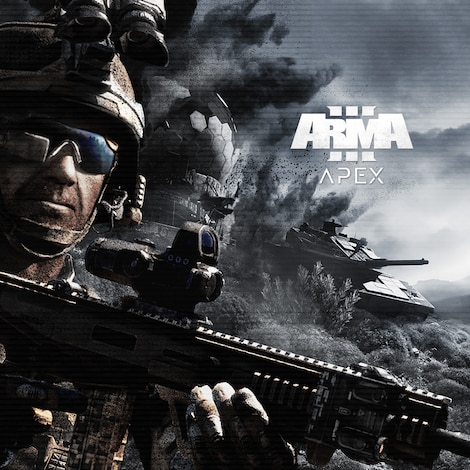 1/8
GLOBAL version
Arma 3 Apex Steam Key GLOBAL
ArmA 3 Apex (PC) is the first massive expansion for 2013 ArmA 3. In Apex you will fight the Syndikat, a criminal underbelly of a South Pacific island Tanoa.Apex adds 100 square kilometers of new territory, a beautiful an ...
Buy it in a bundle, pay less: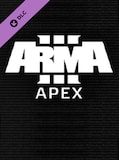 Arma 3 Apex Steam Key GLOBAL
GLOBAL
Offer from: Ocgame
Product description
ArmA 3 Apex (PC) is the first massive expansion for 2013 ArmA 3. In Apex you will fight the Syndikat, a criminal underbelly of a South Pacific island Tanoa.Apex adds 100 square kilometers of new territory, a beautiful and detailed tropical archipelago. To support the new geography, a host of new weapons, vehicles and gear is accessible to every player who has the expansion. So put on you combat shoes and come back to the fight in ArmA III Apex.
On a tropical island
Move into the jungles of Tanoa, taking the fight to the Syndikat. Prepare for low visibility and the constant uncertainty about your enemies' location. But lush jungles aren't the only thing waiting for you. Sparse urban centers, derelict forgotten temples, all wait for you to wage your battles among them. Stunning attention to detail shown by the developers from Bohemia Interactive makes Tanoa a beautiful substitute for holidays on any South Pacific island.
Story campaign
ArmA 3 Apex takes place immediately after the event depicted in the base game. The conflict between NATO and CSAT escalated and South Pacific island of Tanoa is the new area of operations. Gather your friends in a co-op game and fight against the criminal\guerilla organization called Syndikat. A lot hinges on the success of your missions, so be better than your enemies, despite their familiarity with the environment.
Plenty of new toys
ArmA 3 Apex brings a lot to the table in terms of what you get to use during gameplay. Overall Apex expands the armory of the base game by 13 new weapons, including such beauties like AK-12, SPAR-16, or RPG-7. Additionally 10 new vehicles have been added to the garage, including VTOL for easier and more stylish deployment of troops and vehicles deeper into to island. Of if you want to really make use of your combat harness, strap in some gadgets like night vision goggles, thermal camo and other indispensable tool of jungle warfare.
Revamped ArmA 3 gameplay
If you are used to vast spaces and urban landscapes of Greek islands from ArmA 3 you will have to revise your tactics. The jungles of Tanoa offer few opportunities for long-distance shooting, and many for ambushes and hit and run tactics. Thermal camo will keep you hidden from your enemies, but the other side has it too. Vehicles are great for the urban areas, but don't count on getting you buggy deep into the jungle. ArmA 3 Apex gameplay introduces a lethal hide-and-seek into the simulation.
Seamless Steam Workshop integration
If the core content is not exhaustive enough for you, Arma 3 Apex maintains the Steam Workshop integration to bring you thousands of individual mods, from miniscule to full-blow scenarios. The energetic and creative community makes sure that ArmA 3 Apex will stay alive for years to come.
Key features
ArmA 3 Apex is a full expansion to Arma 3, adding 100 square kilometers of new area, a tropical Tanoa island full of new potential combat zones. Check out new weapons, gadgets, and vehicles in a brand new environment.
ArmA 3 features
13 new weapons - ArmA 3 Apex introduces new weapons, including AK-12 and SPAR-16
10 new vehicles - VTOLs, propeller planes, even boats accompany land vehicles in ArmA 3 Apex garage of new modes of transportation
New enemy - take the fight to the Syndikat, a crime organization taking advantage of the escalating conflict between NATO and the CSAT
Beautiful locations - Tanoa is a beautifully rendered place, with detailes and landmarks guaranteeing excellent visual experience in addition to tight and intense gameplay
Massive number of mods - Arma 3 has over 30.000 discrete mods, ranging from visual to gameplay overhauls and scenarios
ArmA 3 Apex DLC (PC) for Steam platform is a digital product – no box included. The price applies to a digital version of the product.

Release date: 2016-07-11
System requirements
System requirements
Below are the minimum and recommended system specifications for Arma 3 Apex Steam Key GLOBAL. Due to potential programming changes, the minimum system requirements for Arma 3 Apex Steam Key GLOBAL may change over time.
Minimal requirements
Processor

Intel Dual-Core 2.4 GHz or AMD Dual-Core Athlon 2.5 GHz

Graphics

NVIDIA GeForce 9800GT / AMD Radeon HD 5670 / Intel HD Graphics 4000 with 512 MB VRAM

Memory

4 GB RAM

Disk space

25 GB

System

Windows 7 SP1 (64bit)
Recommended requirements
Processor

Intel Core i5-2300 or AMD Phenom II X4 940

Graphics

NVIDIA GeForce GTX 660 / AMD Radeon HD 7800 Series with 2 GB VRAM

Memory

6 GB RAM

Disk space

35 GB

System

Windows 7 / 8 / 10 (64bit)
Languages
Languages
Czech, German, Spanish, French, Italian, Polish, Portugese, Russian, English
Age restrictions
Age restrictions

This product contains elements of