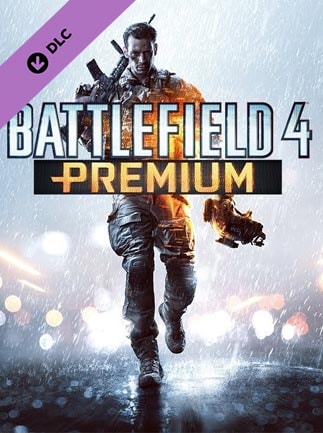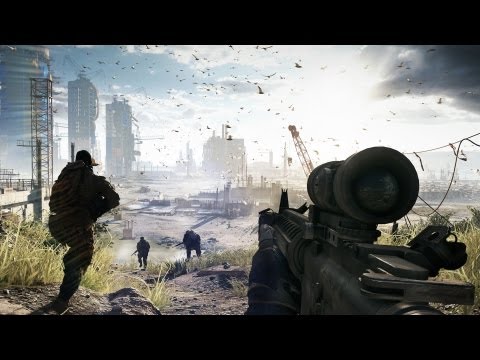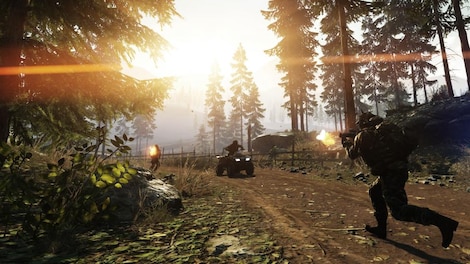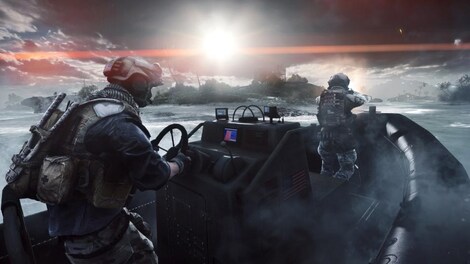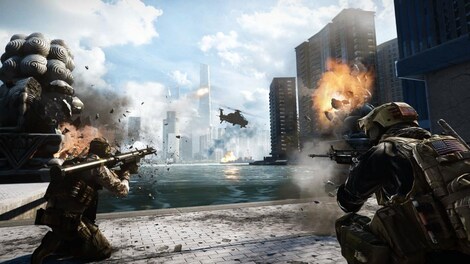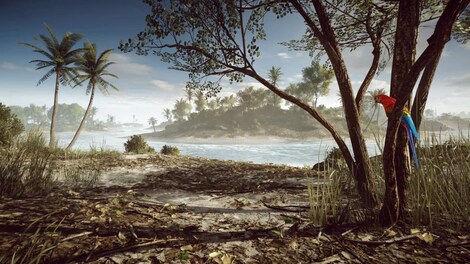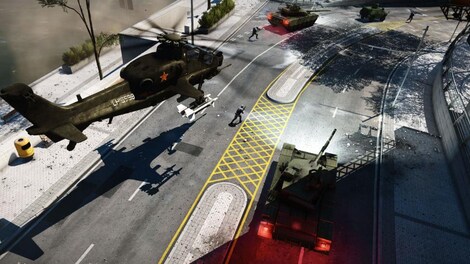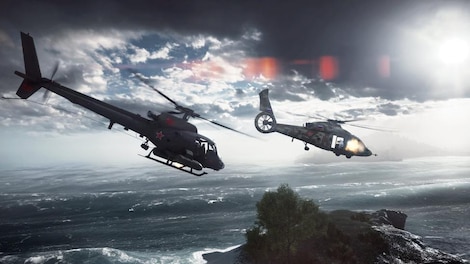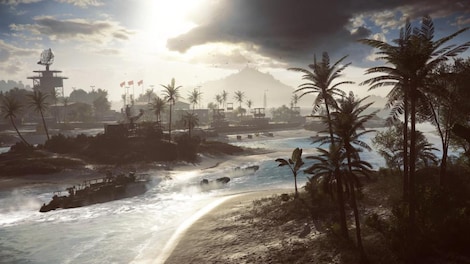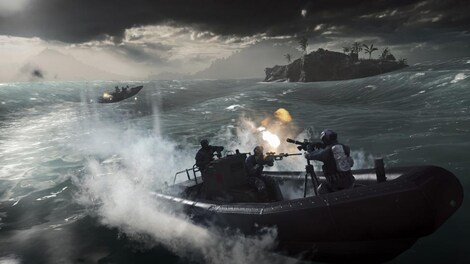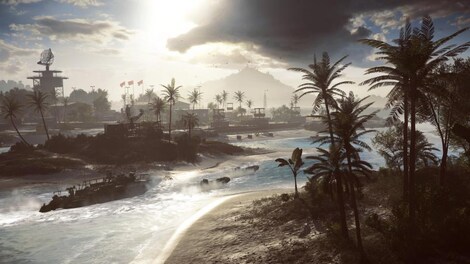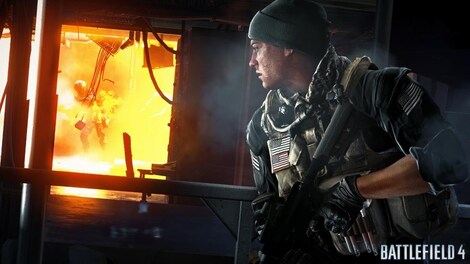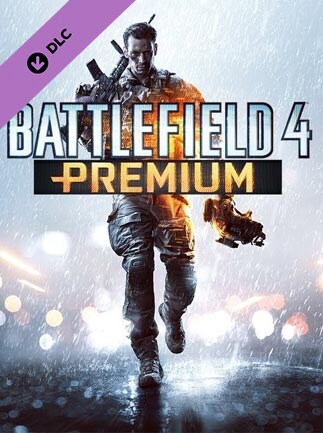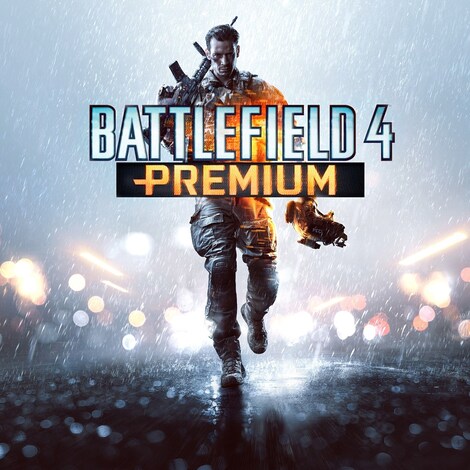 1/14
GLOBAL version for:

PC
Battlefield 4 Premium Key Origin PC GLOBAL
Skip server queues, play on entirely new maps, fire-new weapons, and personalize your avatar with premium-exclusive customization options. Access all DLCs, enjoy Double XP events, and receive 12 bonus Battlepacks.
Buy it in a bundle, pay less: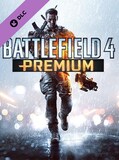 Battlefield 4 Premium Key Origin PC GLOBAL
GLOBAL
Offer from: Fasteasygame
Offers: 7
Fasteasygame

Excellent seller

Intergalactic

Excellent seller

100%

Positive feedback

1449

Gamersuniverse

Excellent seller

100%

Positive feedback

29407

Gamesdivision

Excellent seller

100%

Positive feedback

1765

Superbkeys

Excellent seller

100%

Positive feedback

12368
Product description
Battlefield 4 is a first-person shooter video game developed by EA DICE and released by Electronic Arts in October 2013. The game lets you play the role of a soldier in the modern setting, and while it features an interesting single-player campaign, it should rather be treated as a prelude, as the title starts to truly shine when you jump into multiplayer. Premium edition of the game is designed to improve the multiplayer experience even further with numerous exclusive features, including new customization options and the queue priority.
Battlefield 4 Premium Contents
The Premium edition of the game focuses on the multiplayer and adds numerous multiplayer-related features to make the game even more enjoyable. It comes together with all five DLCs for the BF 4: Second Assault, Naval Strike, Dragon's Teeth, Final Stand, and China Rising, adding tons of new multiplayer maps, vehicles, weapons, gadgets, and game modes, including the age-old Capture the Flag.
Additionally, you will be given priority when trying to join the most popular and over-populated servers, allowing you to spend less time waiting and start the game quicker. On top of that, you will also get access to premium-exclusive customization options, including new camos, dog tags, paints, and emblems.
Story
The game features a single-player story-driven campaign. Set in 2020 it focuses on the fictional conflict between three global superpowers: USA, Russia, and China. Chinese admiral, Chang Wei, tries to overthrow China's government and blame the USA for the assassination of its future leader, Jin Jié – in case he succeeds, China would gain Russia's support, leading to another great war. As a member of Tombstone special forces, the player is tasked with stopping Chang.
Gameplay
The game is set in modern times and it lets you play the role of a soldier with access to various modern firearms, gadgets, and vehicles. Weapons can be customized with numerous attachments to adjust their performance.
Players can spot enemies and mark their positions on the minimap to make them visible for the team. The game features bullet-dropping-system, forcing players to adjust their sights accordingly when shooting at the distant targets. It is possible to shoot while swimming and counter frontal melee attacks.
Reception
Battlefield 4 received positive reviews and was considered a worthy successor to the previous game from the BF franchise. Reviewers mostly praised its fast-paced multiplayer, around which the game is focused. They appreciated how big the multiplayer maps are, as well as the improved gameplay mechanics, such as the longer delay between running and shooting, or the possibility to accurately fire longer bursts.
Key features
Access all 5 DLCs and enjoy new multiplayer maps, weapons, vehicles, and game modes with Battlefield 4 Premium
Cut your queue waiting times and jump into multiplayer faster, thanks to the priority position in server queues
Receive 12 bonus Battlepacks containing additional goodies to boost your progress
Battlefield 4 Premium code is meant to be activated on the Origin platform and it requires the base game.

Release date: 2013-10-31
System requirements
System requirements
Below are the minimum and recommended system specifications for Battlefield 4 Premium Key Origin PC GLOBAL. Due to potential programming changes, the minimum system requirements for Battlefield 4 Premium Key Origin PC GLOBAL may change over time.
Minimal requirements
Processor

AMD Athlon X2 2.8 GHz / INTEL Core 2 Duo 2.4 GHz

Graphics

512 MB VRAM - ATI Radeon HD 3870 / NVIDIA GeForce 8800 GT

Memory

4 GB RAM

Disk space

30 GB HD

System

Windows Vista SP2

Other

Base Game
Languages
Languages
Chinese, Czech, German, Spanish, French, Italian, Japanese, Korean, Polish, Russian, English
Age restrictions
Age restrictions


This product contains elements of