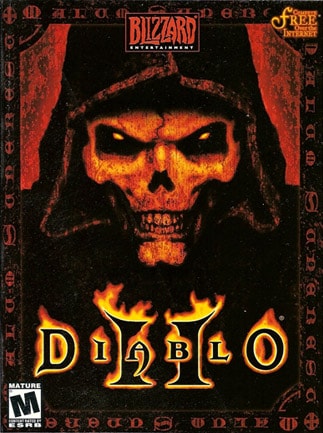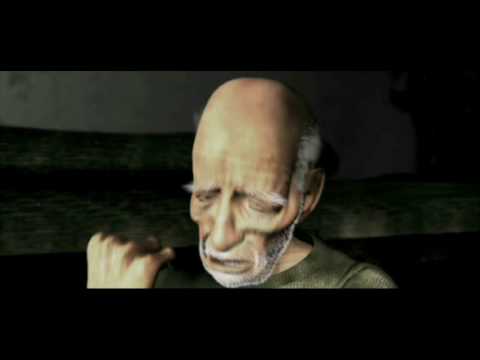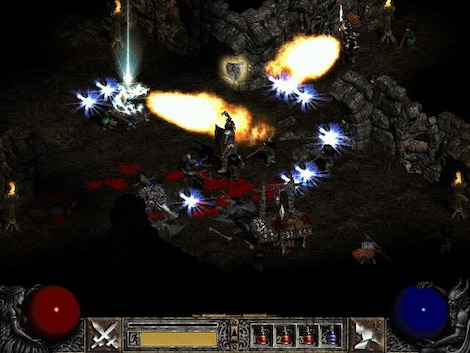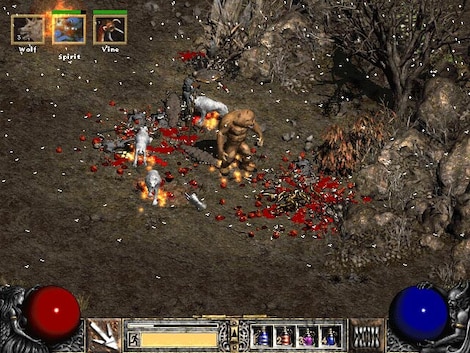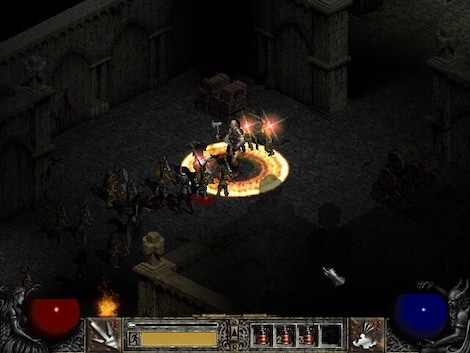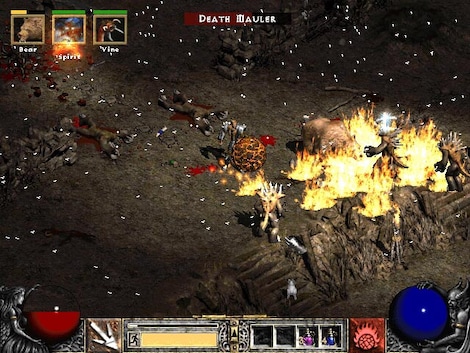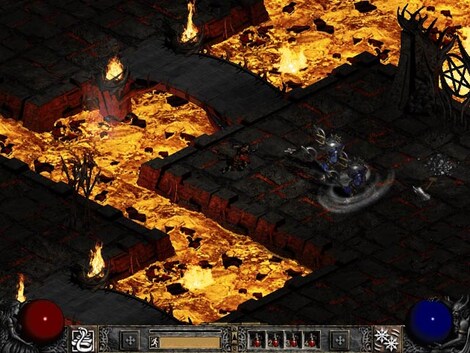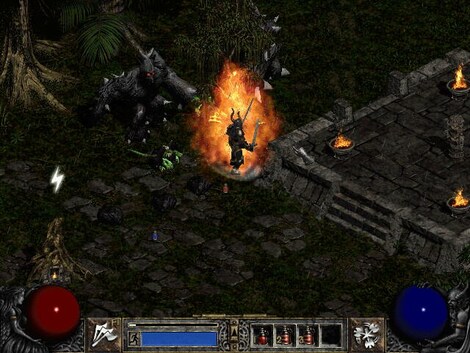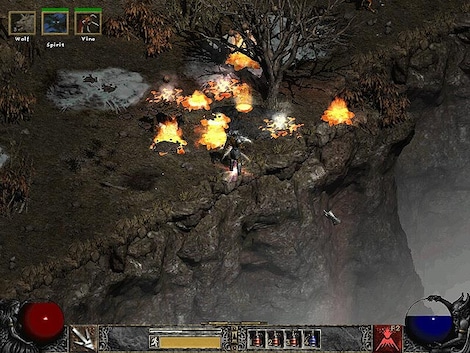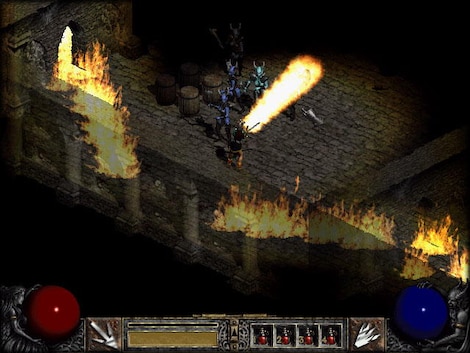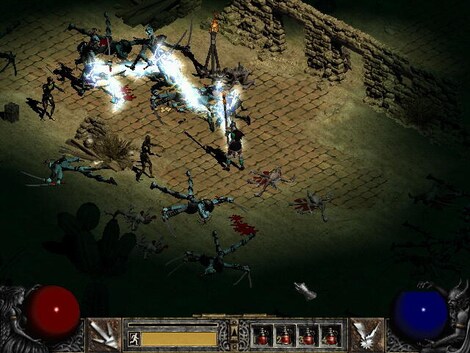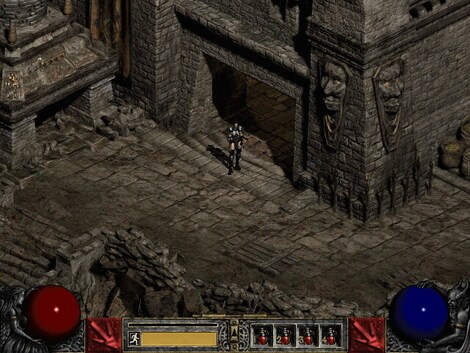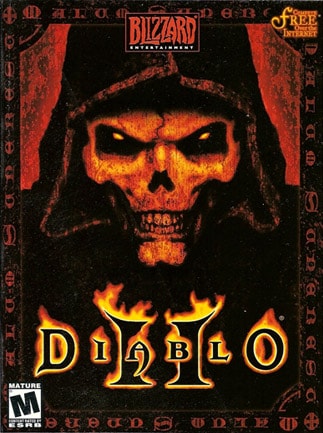 1/15
GLOBAL version for:

PC
Diablo 2 Battle.net PC Key GLOBAL
Enter the world of D2 game and become the only one who can save the fate of humankind. Gather your party, slay monsters, discover extraordinary treasures and summon the courage to fight the purest manifestation of evil.
Selected offer from seller:
Mmogoldshop
Excellent seller
100%
Positive feedback
5669
Money Back Guarantee
for digital products, offered by sellers
View Offers from 10 other seller
Buy it in a bundle, pay less: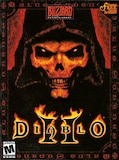 Diablo 2 Battle.net PC Key GLOBAL
GLOBAL
Offer from: Mmogoldshop
Offers: 10
Codezilla

Excellent seller

100%

Positive feedback

2646

Games4world

Excellent seller

100%

Positive feedback

4047

Mmogoldshop

Excellent seller

100%

Positive feedback

5669

Bellakey

Excellent seller

100%

Positive feedback

24265

Topkeybras10

Excellent seller
Product description
Diablo 2 video game is a sequel to the remarkably popular Diablo created by Blizzard North and released by Blizzard Entertainment in 2000. It is an RPG and hack and slash title that instantly gained incredible recognition around the world, and was even called by Time as one of the best games ever made. The game is easily accessible and can be downloaded from battle net store.
Story
The seemingly defeated forces of darkness broke free and once again returned to the world of the Sanctuary. Diablo takes over the body of the warrior who defeated him in the previous part and releases darkness into the world with only one purpose in his mind - to destroy humanity. At the same time, he sets out to free the ruthless Mephistos and Baal. You are the only one who must awaken all possible strength and courage in your heart to set off on a journey and finally wipe out all evil from the surface of this once peaceful land. Will you be able to restore peace?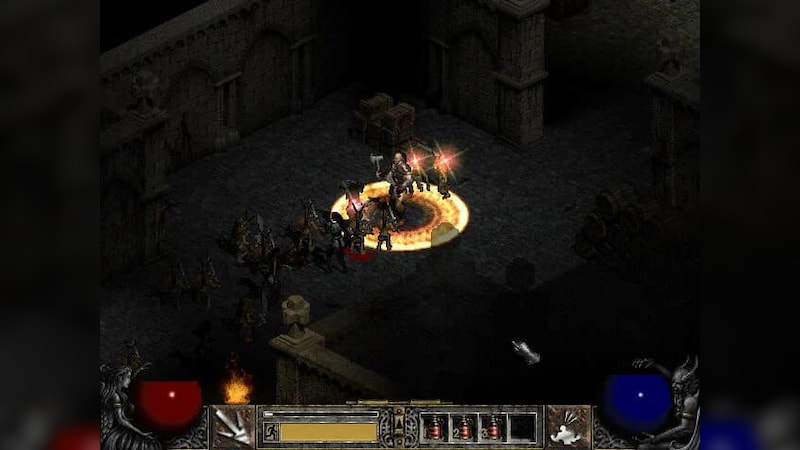 Gameplay
The gameplay takes place in an isometric projection classic for computer role-playing games. Compared to the first Diablo, the graphics have been significantly improved, offering a much better aesthetic experience. When starting the game, the player can choose from one of several mighty character classes: Amazon, Necromancer, Barbarian, Sorceress, and Paladin. The choice of characters will have a vital impact on further gameplay, as well as the comfort of performing. Each class of heroes has unique skills to offer and completely different paths of development. The Amazon can summon Valkyrie, the Necromancer resurrects skeletons, the Paladin deals extremely powerful damage to the undead, the Barbarian has been blessed with remarkably great strength, and the Sorceress can use the forces of nature to her advantage.
Further gameplay is focused on exploring the vast land and interacting with the elements of the environment. Players can meet hordes of horrifying monsters, get to know NPCs, explore ruins and caves, discover treasures and acquire extremely valuable items. Locations are generated randomly, so players avoid the boring repetition. As suits a respected hack and slash title, slaying as many monsters as possible leads to further character development. However, deaths also happen from time to time, and then the hero returns to the city from which he resumes his journey.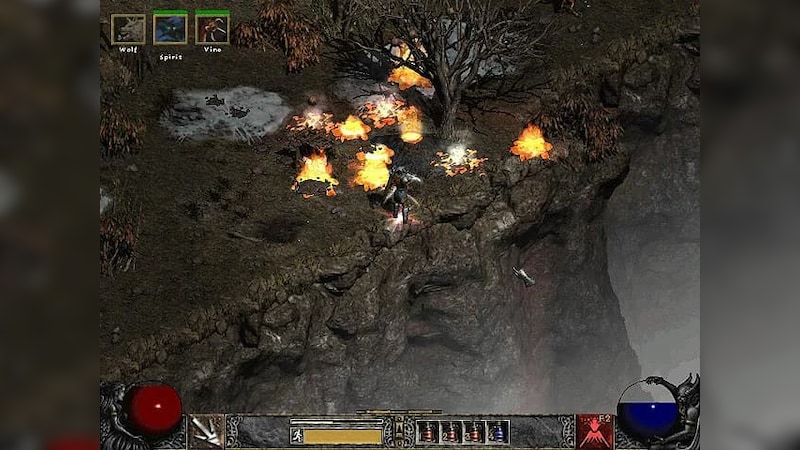 Diablo 2 game offers three difficulty levels: Normal, Nightmare, and Hell. However, you can't play on a harder level if you haven't completed the easier one. The possibility of cooperation with other players in the multiplayer online mode for up to 8 players via LAN or Internet has also been introduced.
Reception
Diablo II received its own spot in the Guinness Book of Records in 2000 for the fastest video game sale ever. The title is already a legend in the RPG genre and since its release by Blizzard, it has received only positive reviews from around the world, as well as many great awards. It is a game referred to as the one that every player in the world should buy at least once in their life.
Key features
Purchase the game that is an absolute must-have for every gamer
Experience an amazing adventure in a magical world controlled by evil forces
Choose a character and develop your skills
Collect valuable items, discover treasures, and be sure to be armed with the best weapons
Play a solo campaign or go on an adventure with a group of up to 8 players
Diablo 2 cd key is meant to be activated on the Battle.net platform
Warning! This product is region locked and CAN'T be activated and played in China.
Warning! This product doesn't work on MAC OS X 10.7 Lion.

System requirements
System requirements
Below are the minimum and recommended system specifications for Diablo 2 Battle.net PC Key GLOBAL. Due to potential programming changes, the minimum system requirements for Diablo 2 Battle.net PC Key GLOBAL may change over time.
Minimal requirements
Processor

300 MHz - Pentium II

Graphics

GeForce FX 5500 / Radeon Xpress 1200

Memory

32 MB RAM

Disk space

4 GB HD

System

Windows XP
Recommended requirements
Processor

1.3 GHz - Pentium 4 / Athlon MP

Graphics

GeForce FX 5500 / Radeon Xpress 1200

Memory

256 MB RAM

Disk space

4 GB HD

System

Windows XP
Languages
Languages
German, Spanish, French, Italian, Polish, Russian, English
Age restrictions
Age restrictions



This product contains elements of