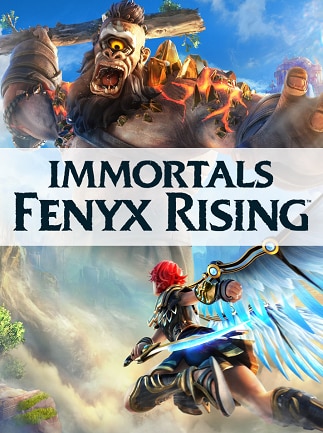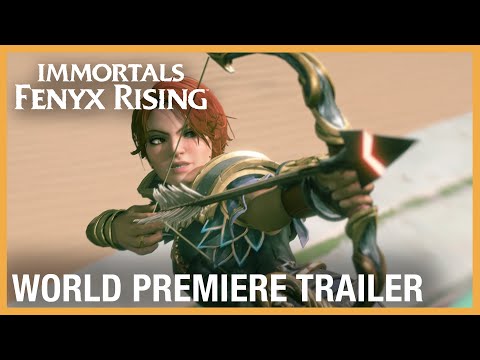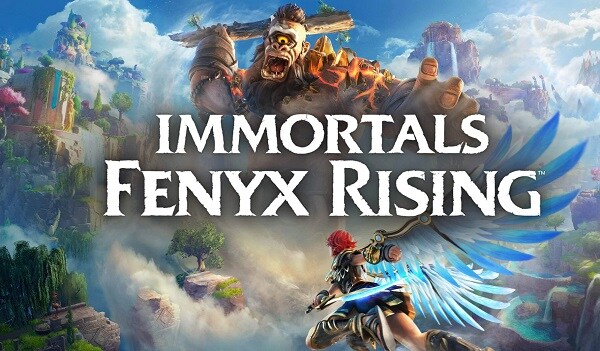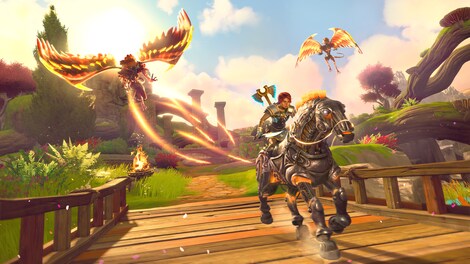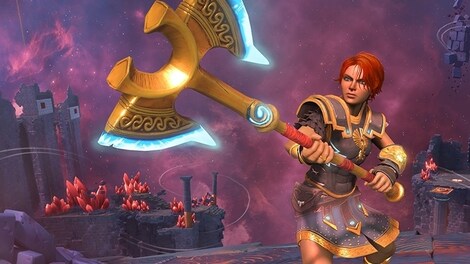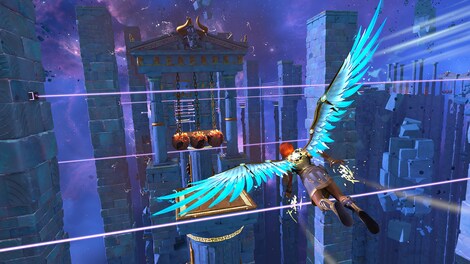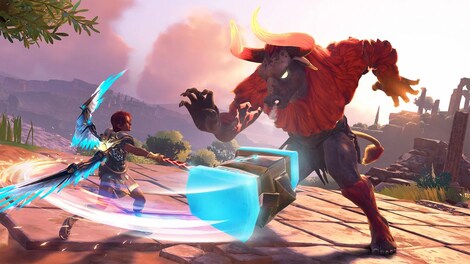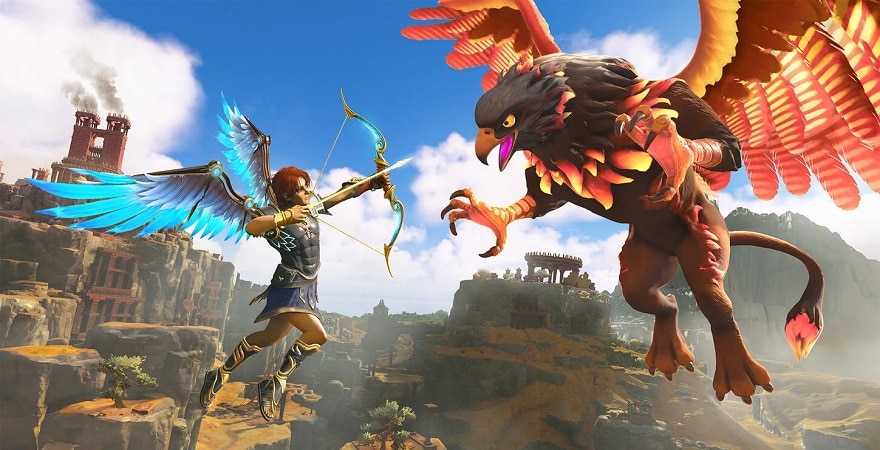 1/8
EUROPE version for:

(PC)
Immortals Fenyx Rising (PC) - Ubisoft Connect Key - EUROPE
Fly on the wings of Daedalus, use the superhuman powers well known to mythical heroes and, armed with an axe, chase away mythical creatures from the land of the Greek gods.
Selected offer from seller:
Bellakey
Excellent seller
99%
Positive feedback
11979
Money Back Guarantee
for digital products, offered by sellers
View Offers from 4 other seller
Offers: 4
Bellakey

Excellent seller

99%

Positive feedback

11979

Codezilla

Excellent seller

100%

Positive feedback

1284
Product description
Immortals Fenyx Rising is an action-adventure title, formerly known as Gods and Monsters game, made by Ubisoft Quebec and published by Ubisoft. A fantastic world straight out of Greek mythology needs your service. Face mythical creatures, travel the open world, and show the courage and heroic strength that demigods are famous for.
Story
You can travel on foot, on a mount, or in flight, and your companion will be the bird Phosphor, who will help you discover the locations on the map. Zeus and Prometheus will become entertaining narrators and commentators on all of your actions. As you travel, you will gradually learn facts about the land, the conflict between the gods and Typhon, and secrets about yourself. The story is based on the revenge of Typhon who imprisoned the gods in retaliation for holding him in Tartaros. You, as a hero demigod, can help them get free. In addition, as the game progresses, you will be provided with truly divine powers.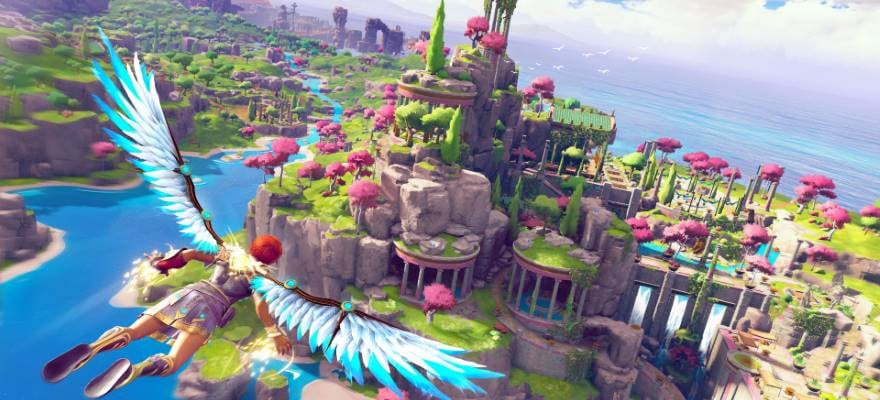 Gameplay
Immortals Fenyx Rising allows you to customize your character's appearance just to your liking. The game is played from a third-person view and takes place in an extremely beautiful, colorful world full of monumental Greek buildings and Mediterranean nature.
During the game, you will encounter numerous opponents in the form of monsters known from Greek mythology. These are characters corrupted by the titan Typhon, but through combat, you are able to free them from this toxic bond. You can fight with a sword, axe, bow, or special powers given to you by the gods in the next stages of the game. While traveling through the land, you will come across rifts, which are portals leading to Tartarus. There are usually more enemies near the rifts that you have to defeat to use the passages. In Tartarus and on the surface, you will encounter more battles, tasks, or puzzles that will bring you closer to victory and allow you to discover new secrets about the world around you.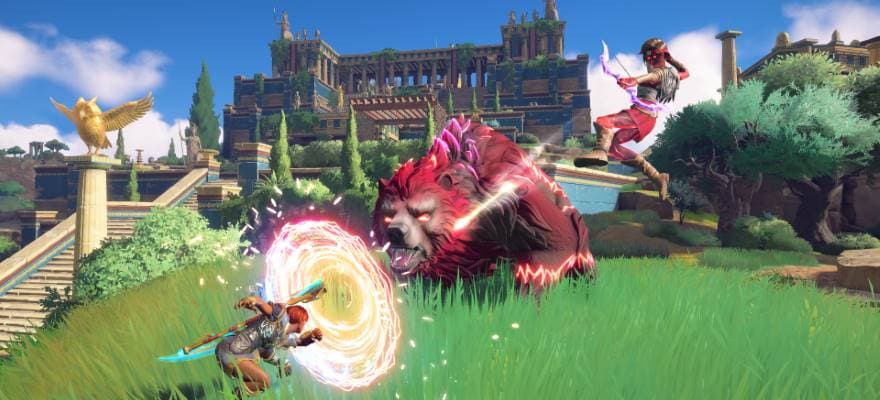 Reception
Although the game was originally presented in 2019 under the title Gods & Monsters, a year later Ubisoft officially announced that after quite big changes it would be released as Immortals Fenyx Rising.
The game's interface and graphics are often perceived as straight out of Zelda: Breath of the Wild, while the combat system is known from Assassin's Creed. No wonder, because the production of Assassin's Creed and Immortals Fenyx Raising is done by Ubisoft, you can see a lot of similarities between these games. What distinguishes them, however, is the fact that Assassin's Creed is intended for a more demanding audience looking for details or historical wonders, while this video game is basically colorful and pleasant gameplay for everyone.
Key features
Play the role of a Greek hero and explore full of conflicts world straight out of ancient myths
Fight mythical monsters with weapons or divine powers
Fly on the wings of Daedalus
Explore a beautiful land full of curiosities and mysterious locations
Defeat the mighty titan Typhon and earn eternal gratitude from the gods
Release date: 2020-12-03
System requirements
System requirements
Below are the minimum and recommended system specifications for Immortals Fenyx Rising (PC) - Ubisoft Connect Key - EUROPE. Due to potential programming changes, the minimum system requirements for Immortals Fenyx Rising (PC) - Ubisoft Connect Key - EUROPE may change over time.
Minimal requirements
Processor

Intel Core i5-2400 / AMD FX-6300

Graphics

2GB NVIDIA / 3GB AMD GeForce GTX 660 / AMD R9 280X

Memory

8GB (Dual-channel mode)

Disk space

28GB HDD

System

Windows 7 (64-bit only)
Recommended requirements
Processor

Intel Core i7-6700 / AMD Ryzen 7 1700

Graphics

GeForce GTX 1070 / AMD RX Vega 56

Memory

16GB (Dual-channel mode)

Disk space

28GB SSD

System

Windows 10 (64-bit only)