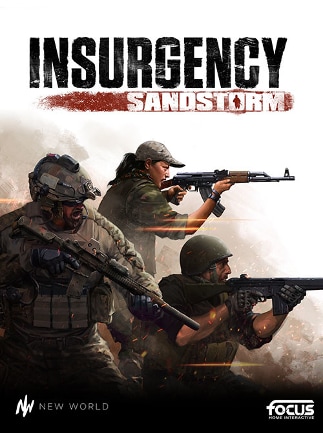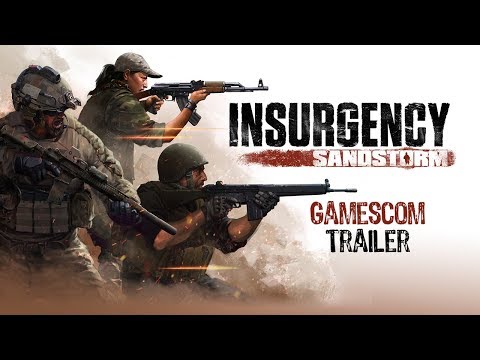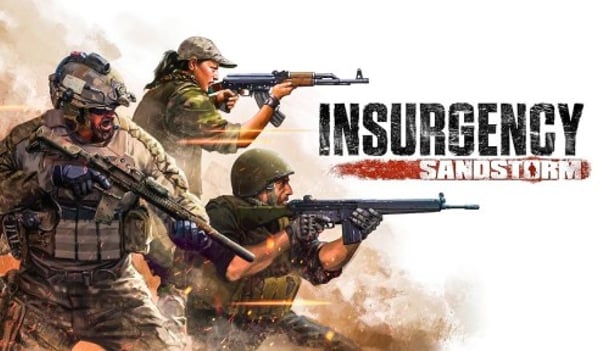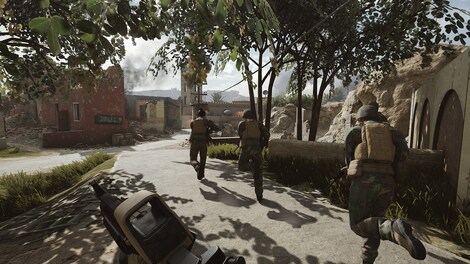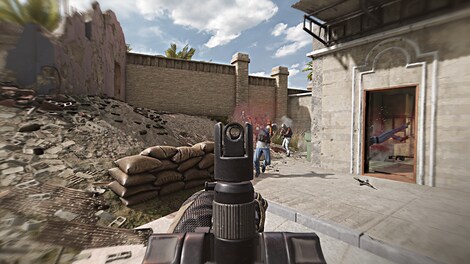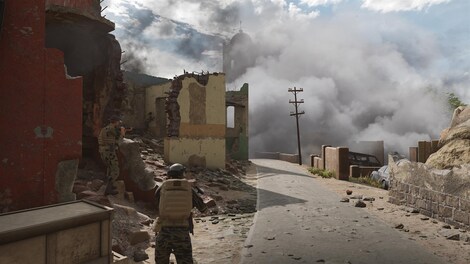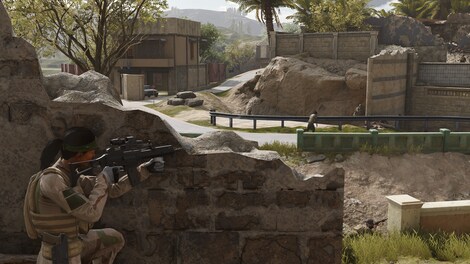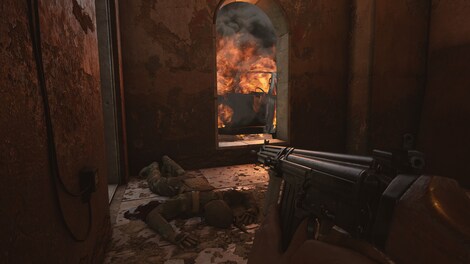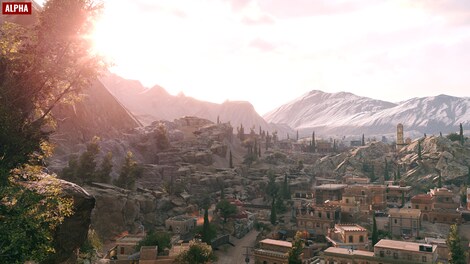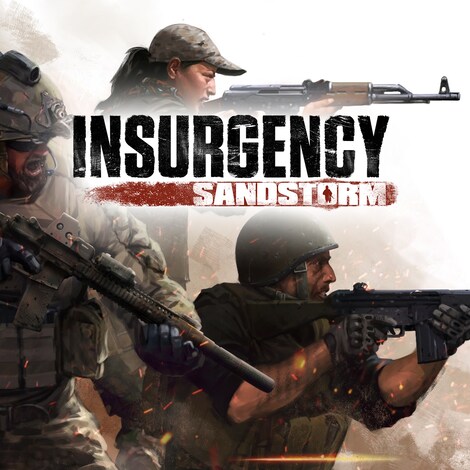 1/10
GLOBAL version
Insurgency: Sandstorm Steam Key GLOBAL
Insurgency: Sandstorm is a first-person shooter multiplayer game, developed by New World Interactive and published by Focus Home Interactive SA. It's the sequel to Insurgency released in 2014. The game takes realism in F ...
Buy it in a bundle, pay less: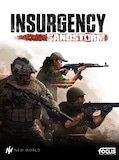 Insurgency: Sandstorm Steam Key GLOBAL
GLOBAL
Offer from: Keysell2431
Free G2A PLUS 1-Month Prepaid Gift Card - GLOBAL key
2.80 USD
Product description
Insurgency: Sandstorm is a first-person shooter multiplayer game, developed by New World Interactive and published by Focus Home Interactive SA. It's the sequel to Insurgency released in 2014. The game takes realism in FPS games to new heights with simplified HUD, which doesn't display anything but the very basic crosshair. Insurgency: Sandstorm emphasizes teamwork, with default co-op and several online multiplayer modes. The game received critical acclaim for its true-to-life gameplay experience, realistic graphics, and sound design.  
Gameplay
Insurgency Sandstorm takes the path of its predecessors and highly improves on the mechanics already introduced in previous games in the series. Sandstorm is an online multiplayer FPS with a heavy emphasis on realism, which can be immediately noticed through gameplay. The video game starts with the player customizing their character. They can decide on details like the character's appearance, hair and its color, facial hair, clothing and accessories, and so on.
The true Insurgency: Sandstorm experience starts on the battlefield. You can forget about the usual staples of online multiplayer shooters, such as minimaps, ammo counts and health bars. Sandstorm emphasizes realism and it does it brutally. The heads-up display is devoid of quite literally anything. The only thing you can see on the screen is a tiny white dot that helps the player to figure out where their gun is pointed. Lack of any prompts and markers adds to the difficulty, forcing the player to carefully think about their next move.
Character classes, weapons, and game modes
The matches in Insurgency Sandstorm are divided between several modes available in the game. Before the match, the player will have to choose their team, Security or Insurgency, the character's class weapon loadout. Classes include rifleman, breacher, demolition, and marksman. Each class has its specific uses: breacher clears closed spaces, marksman takes out enemies from afar, the rifleman is an all-purpose assault class, etc.
In game there are several types of weapons, and each team has their own loadout. These weapons include different types of pistols, assault rifles, carbines, shotguns, sniper rifles, launchers, and explosives. Each of these types can be fitted with an attachment, e.g. improved sights, barrel modifications, etc. In certain combat situations, the player will be able to use vehicles such as a jeep with mounted heavy machine guns and call air strike from helicopters and airplanes.
The game modes include one co-op type and several multiplayer versus and competitive matches. The co-op mode, the players are tasked with taking and then defending enemy objective points. Multiplayer versus modes include Push, where players must take over enemy objective points in order and then destroy the final cache within the allotted time.
The enemy team is tasked with defending these points. Victory in Firefight mode is achieved by killing all enemy players, taking over all objective or having 2/3 of them taken over when the time runs out. In competitive multiplayer modes, which is played on the same rules as Firefight mode, players are ranked based on their performance in 5-on-5 matches.
Reception
Insurgency: Sandstorm for PC received very positive reviews from critics and was likewise appreciated by the fans. Critics praised the realistic approach to combat, with minimalistic HUD being one of its key factors, excellent graphics, and sound design. Fans appreciated the hardcore gameplay of Sandstorm, where every move had to be precisely calculated. In their opinion, that aspect of the game compared favorably to many AAA titles available on the market.
Key features
New kind of warfare! Enter the combat like none before, equipped only with your wits and tactical thinking.
Realism turned up to 11! No HUD and realistic damage mean every bullet can be fatal and one tactical mistake can lead to sudden death.
Choose your side! Fight as either Security or Insurgency in exhilarating multiplayer matches.
There's no "I" in "team"! Work together in co-op mode and climb the rank ladder.
Enhanced graphics and sound! The war has never been so real, thanks to crisp graphics and sound design.
Release date: 2018-12-12
System requirements
System requirements
Below are the minimum and recommended system specifications for Insurgency: Sandstorm Steam Key GLOBAL. Due to potential programming changes, the minimum system requirements for Insurgency: Sandstorm Steam Key GLOBAL may change over time.
Languages
Languages
English, French, Italian, German, Spanish, Chinese, Russian