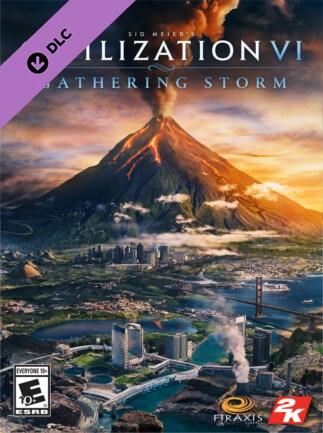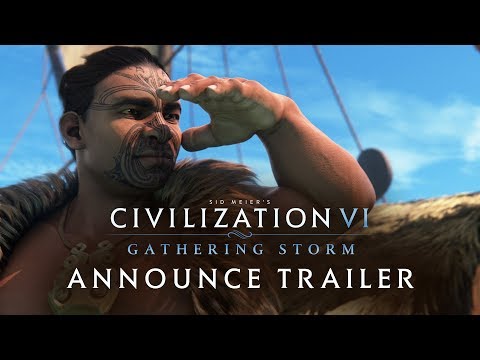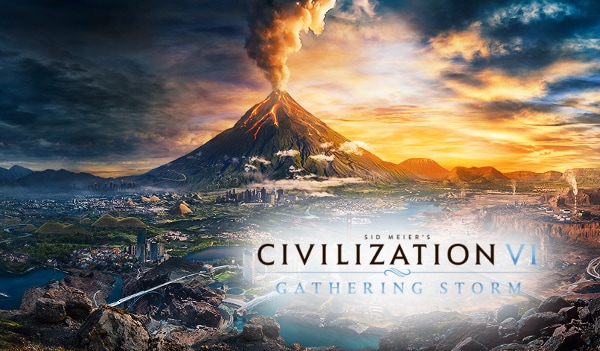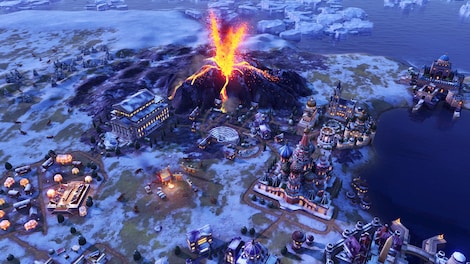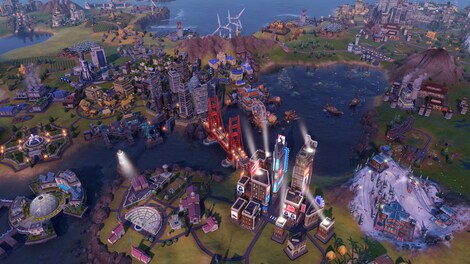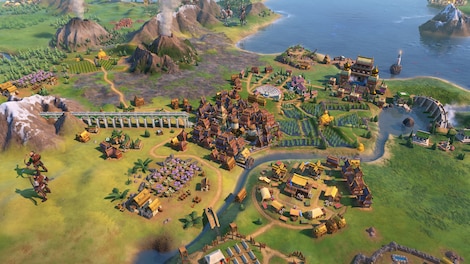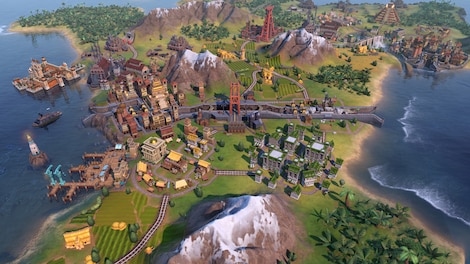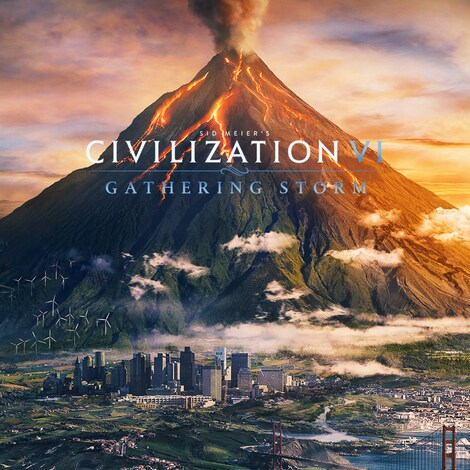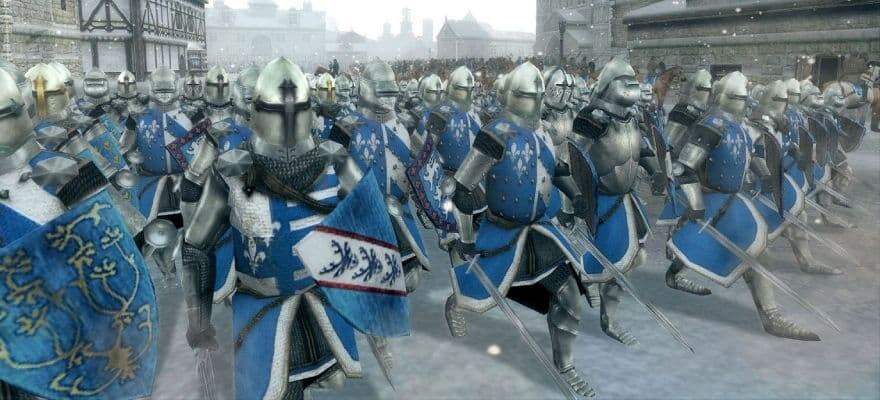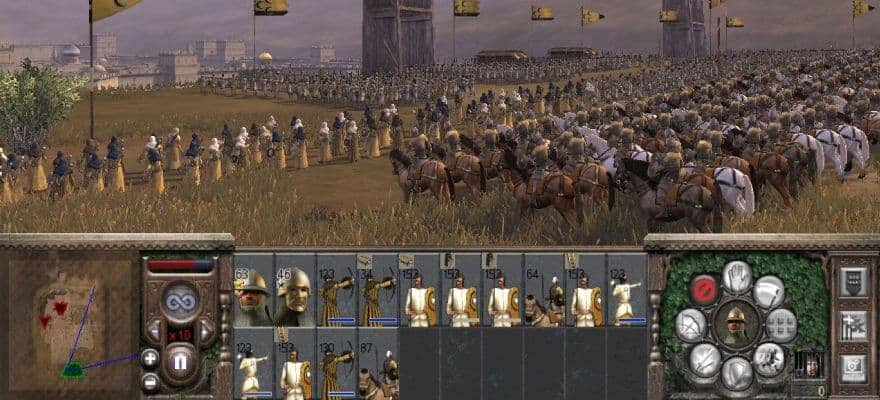 1/10
GLOBAL version
Sid Meier's Civilization VI: Gathering Storm Steam Key GLOBAL
Develop one of the new civilizations and turn it into the world's next superpower. Beware of the new environmental changes and choose your power source carefully to prevent ice caps from melting and flooding your cities.
Buy it in a bundle, pay less: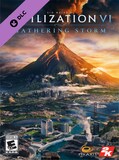 Sid Meier's Civilization VI: Gathering Storm Steam Key GLOBAL
GLOBAL
Offer from: Keysell2431
Offer from: World_of_games
Product description
Gathering Storm is an expansion pack to the 4X turn-based strategy game, Civilization VI, developed by Firaxis Games and released in October 2016 by 2K Games. The expansion pack was released in February 2019 and it expands the base game by adding new playable civilizations, new leaders, units, wonders, and new gameplay mechanics, such as the environmental effects and the World Congress.
Sid Meier's Civilization VI: Gathering Storm Contents
Gathering Storm introduces several new mechanics to the base game, with the most important one being the environmental changes. From now on you need to take nature into account when planning your actions, as ignoring it may have fatal consequences not only for your own civilization but for the entire planet. Volcanoes, storms, blizzards, and the increasing temperature that may lead to melting the ice caps, resulting in raising the water level and massive floods – now not only other civilizations are your rivals, but nature itself.
Another major feature is the World Congress, where leaders can discuss the most important topics in order to deal with global issues. Leaders can vote for or against various resolutions and gather during special sessions dedicated to global warming and other emergency situations. The expansion pack features several new unique civilizations and leaders, giving you even more ways to enjoy the game. It also adds 21st Century technologies, new scenarios, and engineering projects that may be useful in dealing with natural disasters.
Story
CIV 6 Gathering Storm expansion pack does not feature a story. Instead, it gives you the possibility to develop one of the several entirely new civilizations across millennia, including Hungarian and Canadian.
Reception
Gathering Storm met with positive response and received critical acclaim, mainly for the introduction of the environmental changes, adding a new strategic element to the gameplay that serves as another thing players need to keep an eye on during play, now having not only other civilizations to compete with but nature itself. Reviewers also praised game's visuals and the new playable civilizations
Key features
Become one of 9 new leaders and take control over one of 8 new civilizations
Deal with global warmth and other natural disasters, including volcanoes, storms, and blizzards
Discuss the most important matters with other leaders in the World Congress
Discover new technologies and civics, thanks to the new 21st Century era
Enjoy many lesser improvements, including enhanced espionage system and updated Science and Culture Victories conditions
Gathering Storm key is meant to be activated on the Steam platform.
It requires the base game Sid Meier's Civilization VI to play.

Release date: 2019-02-14
System requirements
System requirements
Below are the minimum and recommended system specifications for Sid Meier's Civilization VI: Gathering Storm Steam Key GLOBAL. Due to potential programming changes, the minimum system requirements for Sid Meier's Civilization VI: Gathering Storm Steam Key GLOBAL may change over time.
Minimal requirements
Processor

Intel Core i3 2.5 Ghz or AMD Phenom II 2.6 Ghz or greater

Graphics

1 GB & AMD 5570 or nVidia 450

Memory

4 GB RAM

Disk space

12 GB available space

System

Windows 7x64 / Windows 8.1x64 / Windows 10x64

Other

soundCard: DirectX Compatible Sound Device, directx: Version 11
Recommended requirements
Processor

Fourth Generation Intel Core i5 2.5 Ghz or AMD FX8350 4.0 Ghz or greater

Graphics

2GB & AMD 7970 or nVidia 770 or greater

Memory

8 GB RAM

Disk space

16 GB available space

System

Windows 7x64 / Windows 8.1x64 / Windows 10x64
Languages
Languages
English, French, Italian, German, Spanish, Japanese, Korean, Polish, Portugese-Brasil, Russian, Chinese