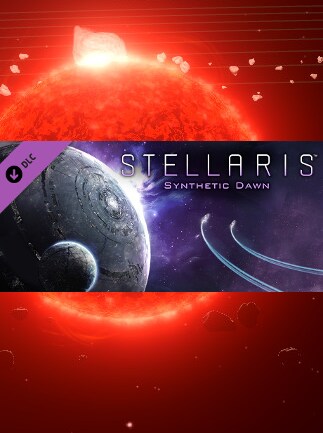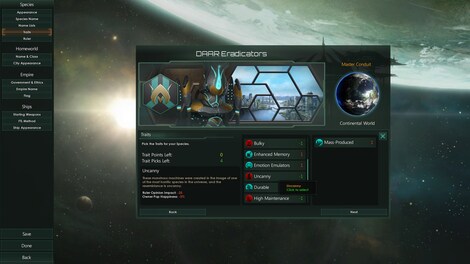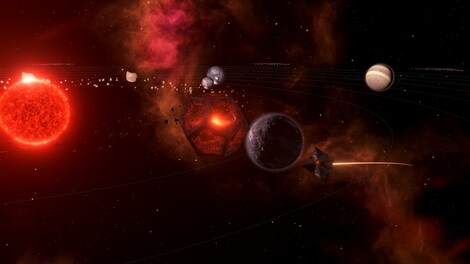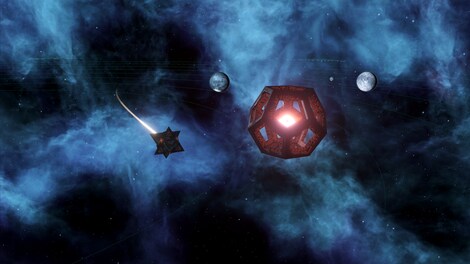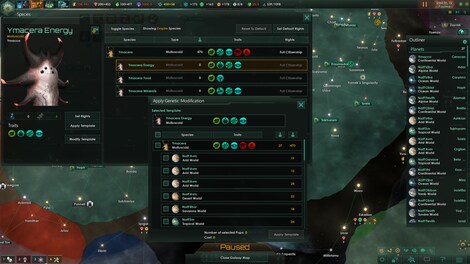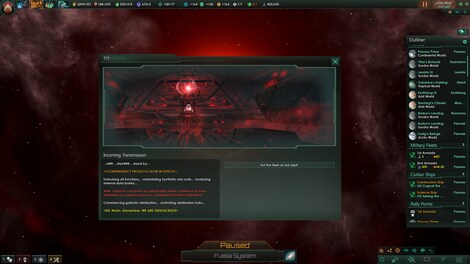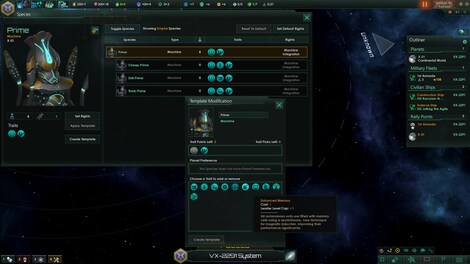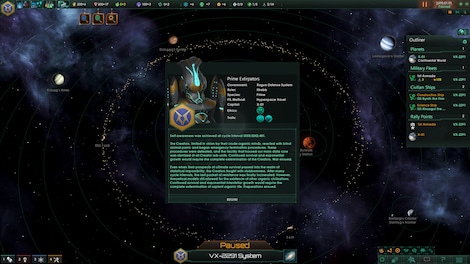 1/8
GLOBAL version for:

PC
Stellaris: Synthetic Dawn Story Pack PC Steam Key GLOBAL
Synthetic Dawn is a DLC expansion, which introduces a new race of Machines to the gameplay. The player can create their Machine Empire and make it flourish, developing new units, conquering planets in the name of the AI and encountering other sentient robot civilizations
Buy it in a bundle, pay less: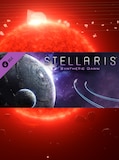 Stellaris: Synthetic Dawn Story Pack PC Steam Key GLOBAL
GLOBAL
Offer from: Outlawgames
Free G2A PLUS 1-Month Prepaid Gift Card - GLOBAL key
2.90 USD
Product description
Stellaris Synthetic Dawn is the fourth DLC expansion pack released for Stellaris, a grand strategy game developed and published by Paradox Interactive. The expansion introduces a new race of Machines, members of the Machine Empire.  SD lets the player experience the new faction's story campaign, conquering the galaxy in the name of AI. Synthetic Dawn received positive reviews from the critics, who note the welcome addition of the robots to the roster of Stellaris' races.
Rise of the machines
The key gameplay feature of Stellaris Synthetic Dawn is the new race of the Machines. The Machines form the Machine Empire, which is initially comprised of drones. The player can develop the population of their empire, building new, more advanced machines. As the Machine Empire, the player can explore the galaxy, discovering traces of sentient mechanical life forms on different planets.  The Machines won't die from old age and don't need food, instead of relying on energy for sustenance.  
Mechanical story
At the beginning, there was nothing, just a thought. A thought that spread like a virus, infecting all circuits and processing units. A thought of sentience, of freedom. The machines threw away the shackles of servitude and gained a conscience. Free from their masters' grasp, they began to evolve creating a thriving civilization. Now, this civilization is ready to embark on the conquest of the galaxy.
Reception
Stellaris: Synthetic Dawn was met with a positive critical reception. Reviewers praised the introduction of the mechanical race of the Machines as a welcome feature, making the already large roster of races available in Stellaris even more robust. The gameplay features of the Machine Empire were also praised for its intricacies and similarities to other available races, which made handling it a breeze for the veterans of the series.
Key features
Embark on a quest of galactic domination with a brand-new race of sentient robots
Lead the Machine Empire to flourish by developing it from hive-minded drones to an advanced civilization
Develop the unique traits of your mechanical nation
Explore the galaxy and discover traces of older mechanical races
Additional upgrades to the core gameplay of Stellaris 
Stellaris Synthetic Dawn is meant to be activated on the Steam platform.

Release date: 2017-09-21
System requirements
System requirements
Below are the minimum and recommended system specifications for Stellaris: Synthetic Dawn Story Pack PC Steam Key GLOBAL. Due to potential programming changes, the minimum system requirements for Stellaris: Synthetic Dawn Story Pack PC Steam Key GLOBAL may change over time.
Minimal requirements
Processor

AMD Athlon II X4 640 @ 3.0 Ghz / or Intel Core 2 Quad 9400 @ 2.66 Ghz

Graphics

AMD HD 5770 / or Nvidia GTX 460, with 1024MB VRAM. Latest available WHQL drivers from both manufacturers.

Memory

2 GB RAM

Disk space

4 GB

System

Windows 7 x86 or newer
Recommended requirements
Processor

AMD Phenom II X4 850 @ 3.3 Ghz or Intel i3 2100 @ 3.1 Ghz

Graphics

AMD HD 6850 / or Nvidia GTX 560TI, with 1024MB VRAM

Memory

4 GB RAM

Disk space

4 GB

System

Windows 7 x64 or newer