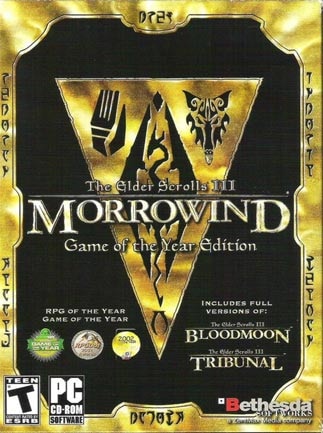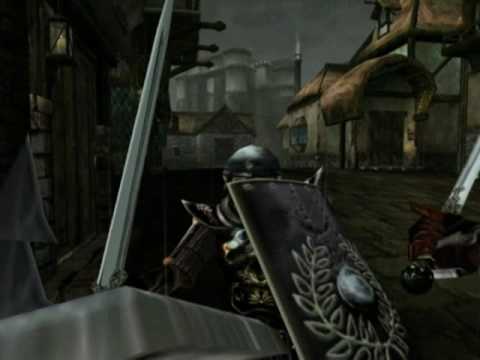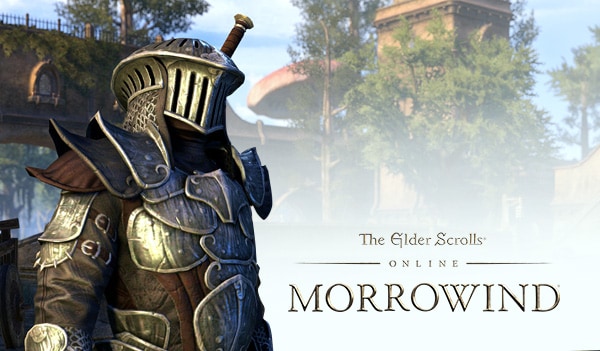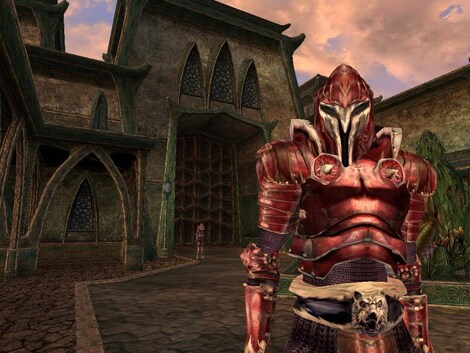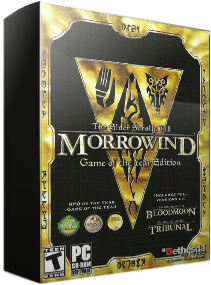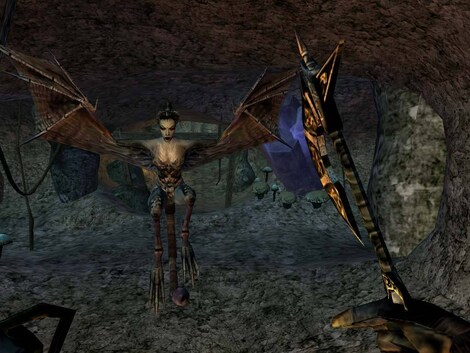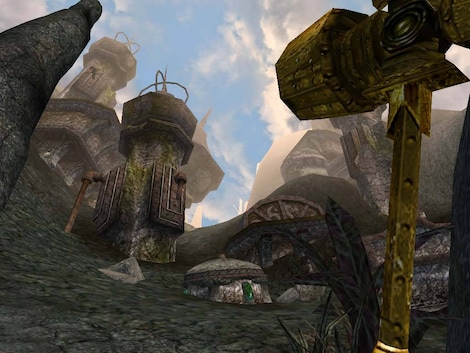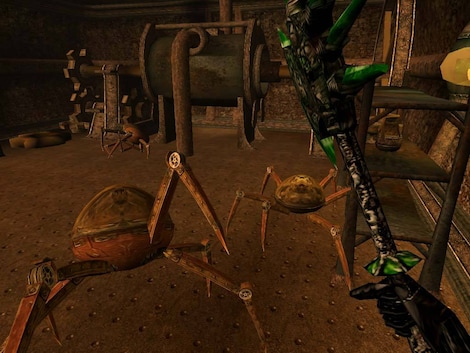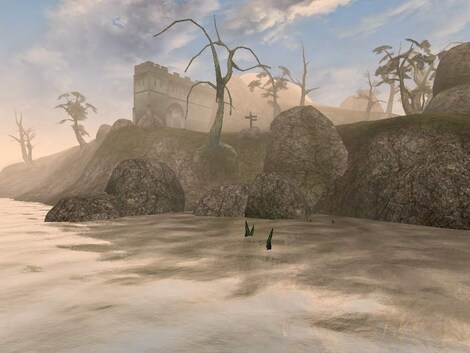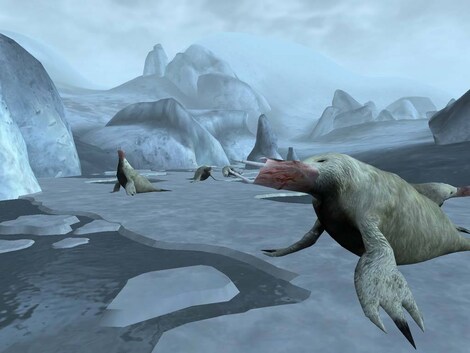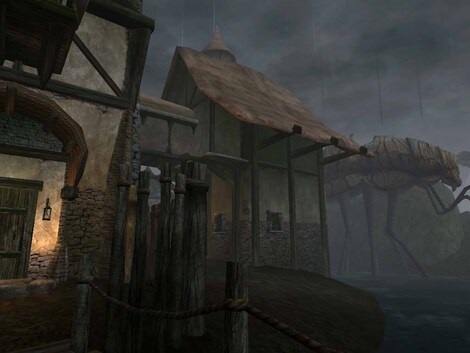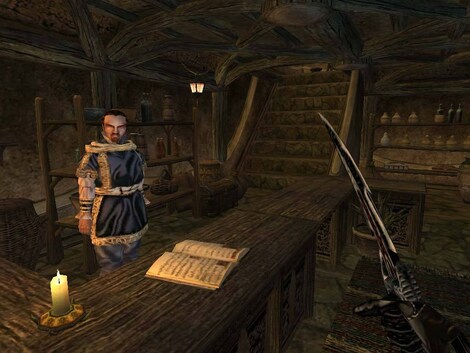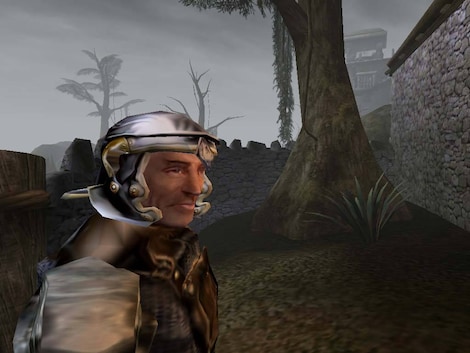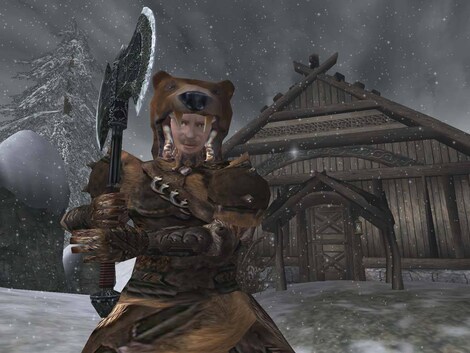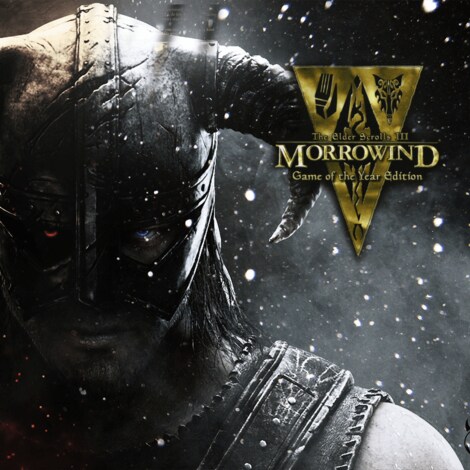 1/15
GLOBAL version
The Elder Scrolls III: Morrowind GOTY Edition Steam GLOBAL
TES 3: Morrowind Game of the Year Edition is like a Christmas bag filled with goods. The GOTY of the game provides you not only with the basic version of the Morrowind itself but also with its two very big expansions. The first one is Tribunal and the second is the Bloodmoon.
Selected offer from seller:
World_of_games
Excellent seller
96%
Positive feedback
42804
Money Back Guarantee
for digital products, offered by sellers
View Offers from 15 other seller
Buy it in a bundle, pay less: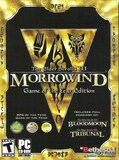 The Elder Scrolls III: Morrowind GOTY Edition Steam GLOBAL
GLOBAL
Offer from: World_of_games
Offers: 15
World_of_games

Excellent seller

96%

Positive feedback

42804

Gamersuniverse

Excellent seller

99%

Positive feedback

28631

Superbkeys

Excellent seller

100%

Positive feedback

12581

Gamesdivision

Excellent seller

Games4world

Excellent seller

100%

Positive feedback

4046

Instant_game

Excellent seller
Product description
The game provides you with more than 80 hours of gameplay. If you are looking for a classic open world fantasy RPG then Morrowind is a great choice. The game created by Bethesda in 2002 holds up even today. It is an old but good interactive story, which is going to suck you right in.
Morrowind GOTY Edition is so big that it is relatively hard to cover all the elements connected with it. Starting with release dates, Morrowind was released in May of 2002, Tribunal in September of that year while Bloodmoon expansion in February 2003. 
Plot and settings
This big, open world RPG game mixes together many cultures together, which you are going to see immediately after you start the game. Morrowind was strongly influenced by Conan the Barbarian, Star Wars, Christian culture, pirates etc. Everyone is going to find something for themselves. The story itself starts relatively slowly. You are one of prisoners sent on a ship from Imperial City to the province of Morrowind.
You land in the small town of Seyda Neen where your evaluation starts. Here you pick your race, traits, appearance, and even the birthsign. After that a man called Sellus Gravius ask you to go to the city of Balmora and find an agent by the name Caius Cosades. This is basically all. Morrowind is the epitome of the open world RPG game. You start with a single quest in the city of Balmora (which is actually, more than one hour of walking from Seyda Neen) but what you are going to do is up to you. In fact the game encourages you to forget about the main quest. After you leave Seyda Neen you are bombarded with small villages, NPCs, encounters etc.
Gameplay and characters
The game is an open-world RPG and it is filled with interesting characters. However, none of these are as important as you, the player. The chosen one who is destined to save Morrowind. The way in which you shape your own character is almost without any limitations. You can become a powerful arch-mage, popular on the entire continent. On the other hand you might also become a shady thief, who cares only about other people's money. There are virtually endless possibilities for you. Hell, for example you can become a werewolf thanks to the Bloodmoon expansion pack. It is a full-scale fantasy RPG. The gameplay itself focuses mostly on exploration and developing your skills. While you gain normal levels like in most RPG games, the development of skills is much more complex and interesting.
Combat and skills
The combat looks fairly straightforward. You press LPM and the character attacks. However, the system is much more complex than it might look at the first sight. The system has a hit chance formula which takes into consideration such elements like: your skills in the type of weapon you currently use, your agility stat, your luck and even your stamina.
This leads to the most important point of Morrowind, skills. Each skill and attribute like intelligence, speed, fighting abilities, magic etc. has the maximum level of 100. How can you increase these skills? By using them of course. For example, if you fight constantly with a long sword, your ability to using them is going to improve. Thanks to such a system, you can shape a character in any way you prefer. You want a mage who is a swordsman? You can do it.
Reviews and opinions about the game
You should not be surprised that Morrowind is a popular piece of gaming with a very positive reception among players. The game gained many awards such as: Computer Role Playing Game of the Year in 2003. 
Key features
Players can take their existing Morrowind characters and save games and continue their adventures in the Morrowind GotY edition 
Adds up to 80 hours of new gameplay and quests for current Morrowind players 
Explore the forests, caves, and snow-covered wastelands of the island of Solstheim 
Delve into new, epic-sized dungeons and visit the Capital City of Mournhold and the Clockwork City of Sotha Sil 
An open-world RPG in which you can do whatever you want.

Fight new creatures including bears and wolves, lich lords and goblins, ice minions and spriggans 
Direct the construction of a mining colony and face the threat of savage werewolves 
Become a werewolf and indulge your thirst for the hunt 
New armor and weapons including Nordic Mail and Ice blades 
Enjoy a very interesting skill development system.

Make your game bigger and better thanks to the GOTY Edition, which besides Morrowind consists of two big expansion packs: Tribunal and Bloodmoon.
Enjoy dozens of third-party mods created for the Morrowind. The game is still popular among modders. Even today.
Become whoever you want to be.

*The original Mod Construction Set is not included in this package.

Release date: 2002-04-29
System requirements
System requirements
Below are the minimum and recommended system specifications for The Elder Scrolls III: Morrowind GOTY Edition Steam GLOBAL. Due to potential programming changes, the minimum system requirements for The Elder Scrolls III: Morrowind GOTY Edition Steam GLOBAL may change over time.
Minimal requirements
Processor

500 MHz Intel Pentium III / Celeron / AMD Athlon

Graphics

NVIDIA GeForce2 GTS / ATI Radeon 7500

Memory

256 MB RAM

Disk space

1 GB HD

System

Windows ME/98/XP/2000
Age restrictions
Age restrictions



This product contains elements of