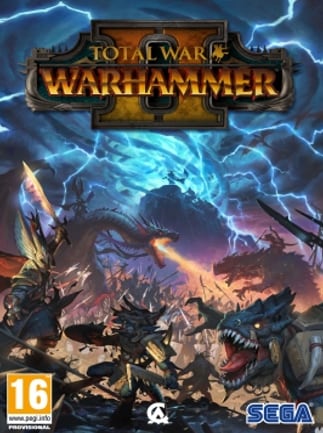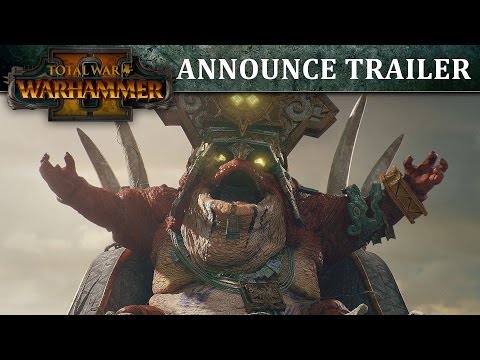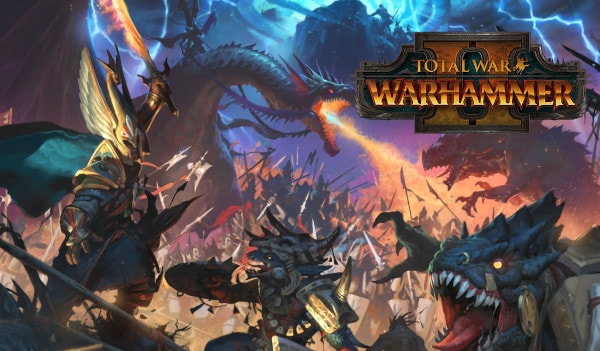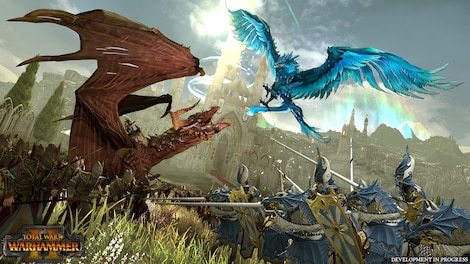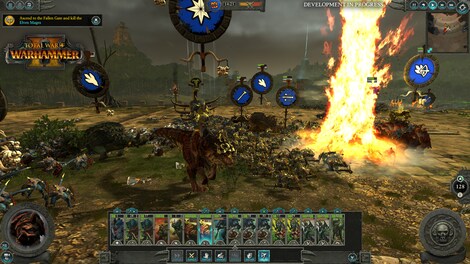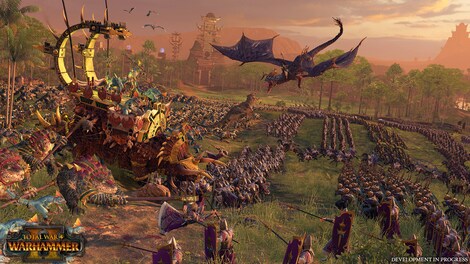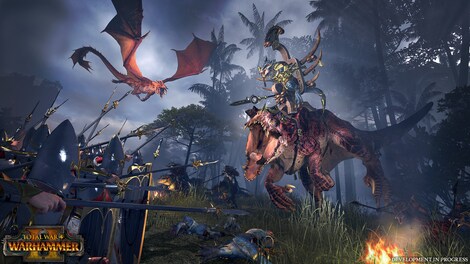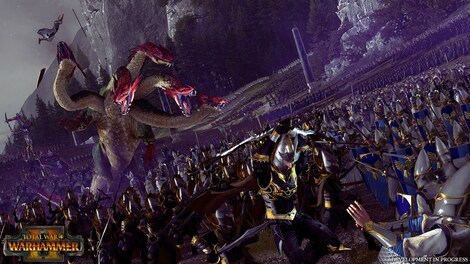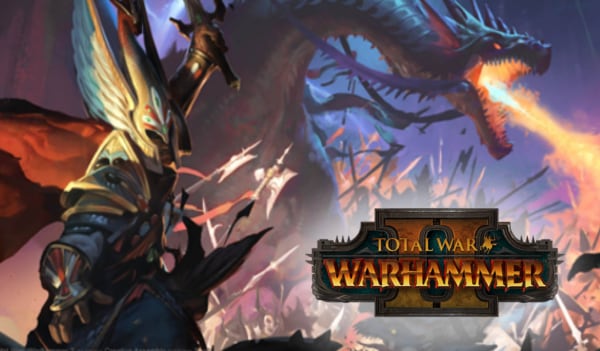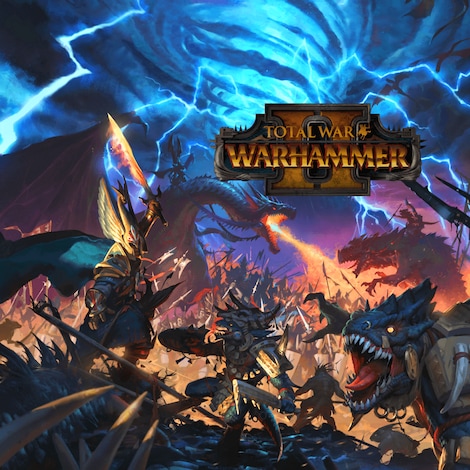 1/10
GLOBAL version
Total War: WARHAMMER II Steam Key GLOBAL
Take a trip to a remote archipelago where four ancient factions fight a long war for a Vortex of swirling magical energies. Total War: Warhammer II is a second part in a trilogy of grand-scale strategies by Creative Asse ...
Buy it in a bundle, pay less: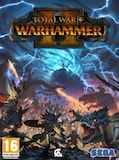 Total War: WARHAMMER II Steam Key GLOBAL
GLOBAL
Offer from: Codezilla
Offer from: Digital_trade_world
Offers: 14
Codezilla

Excellent seller

100%

Positive feedback

2672

Time4digi_com

Excellent seller

Kgamestrade

Excellent seller

96%

Positive feedback

12922

Specialized

Excellent seller

Sacrifice_shop

Excellent seller

Gold_shop

Excellent seller

Gamersuniverse

Excellent seller

100%

Positive feedback

29396
Product description
Take a trip to a remote archipelago where four ancient factions fight a long war for a Vortex of swirling magical energies. Total War: Warhammer II is a second part in a trilogy of grand-scale strategies by Creative Assembly set in the fantastical world of Warhammer Fantasy.Are you ready for a fight which may redefine the shape of both the Old and New World?
Participate in massive battles in this excellent mix of turn-based and real-time strategies set in the Warhammer world. Lead one of the four brand-new races or play the old ones, thanks to the combined campaign feature.
Story
The game offers two different campaigns, with Eye of the Vortex being the core one available from the start for all players. It revolves around the Great Vortex, which you will have to, depending on the chosen race, either stabilize or use its powers to conquer the world – will you be the savior, or will you bring doom upon the world? 
The other one, Mortal Empires, is available exclusively for owners of both TW: Warhammer and TW: Warhammer II – it can be then downloaded for free and it offers more of a sandbox experience and takes place on the huge map that combines the ones from both games. There is also an additional campaign, Rise of the Tomb Kings, available in the form of a paid DLC.
Gameplay and Game Modes
The game, similarly to other Total War games from the series, combines turn-based strategy, where you can manage your empire and diplomacy, recruit and move your armies around the grand campaign map, and declare battles, with the real-time strategy, where the declared battles can be resolved by commanding your armies in real-time on the battlefield. Players may choose different races to play, each not only offering a unique set of available units but also requiring a different approach to achieve success, as each race has its own mechanics you need to utilize and make use of.
The game can be played either alone or in multiplayer, with the latter mode being split into simple PvP battles for up to 4 people, a co-op campaign, and a head-to-head campaign. What's interesting is the fact, that in multiplayer it's entirely possible to fight against races from the first game, even if you don't own Total War: Warhammer II yourself.
Four new races to play
In the first game we had several interesting factions, now we have even more! The High Elves are the smooth and graceful masters of diplomacy, and direct descendants of the Elves of old, the lawful inheritors of the Great Vortex. They can call great phoenixes to their aid during battles. The Dark Elves are twisted, corrupt kin of the High Elves, keen to claim the font of magic for themselves, and no amount of underhanded tactics and vile monsters is going to be too much in their eyes. The Lizardmen are one of the oldest creatures of the Warhammer setting, wield powerful magic and odd weaponry. The most important of their features, however, are dinosaurs populating their armies, as shock troops and siege-grade engines of destructions. The Skaven are a secretive species of humanoid rats living in the dark caverns and tunnels riddling the Old World. They are deadly, sneaky, and their mage-scientists create terrifying abominations of flesh and metal.Each faction has unique mechanics and specialties, making it well worth replaying the game multiple times over.
Integrate with the first game
If you own the first part of Total War: Warhammer, you can use it to create an even more massive campaign map and let all the disparate factions interact to their full extent. Pit your sturdy Dwarfs against the swift Dark Elves, direct a Bretonnian cavalry charge against a Carnosaur, or see if the Skaven can hold their own against the Vampire Lords. This and more is available to you if you own both parts of the series.
Exploration and adventure
The map isn't only to let you see where other armies and factions hold their forces. It's full of small narratives, each hiding a possibility of reward or something to set you back, but it's a risk worth taking. There are also rogue armies caring little for the big struggle and just roam the map doing their own thing, pillaging your villages and harassing your troops.
Reception
Total War Warhammer 2 received very positive reviews and was a warmly welcomed sequel to the first title, borrowing many successful mechanics and improving the ones that didn't work that well in the predecessor. Critics appreciated the stunning graphics and were surprised how well units from the Warhammer universe were implemented in the Total War game. They noted the strategic value of the title and also pointed out the good optimization that allows running the title smoothly even on weaker rigs.
Key features
Enjoy a visually stunning mix of a turn-based strategy with real-time elements
Command huge armies and take part in large-scale battles, where thousands of units meet on the battlefields of the Warhammer world
Discover new strategies as you lead four brand-new races: High Elves, Dark Elves, Skaven, and Lizardmen
Play all of the races from the first game if you own Total War: Warhammer, thanks to the combined campaign feature
Conquer your enemies in the addictive multiplayer mode
Warning! This product is region locked and CAN NOT be activated and played in China, Taiwan, Hong Kong, Japan, Democratic People's Republic of Korea, Republic of Korea.

Release date: 2017-09-28
System requirements
System requirements
Below are the minimum and recommended system specifications for Total War: WARHAMMER II Steam Key GLOBAL. Due to potential programming changes, the minimum system requirements for Total War: WARHAMMER II Steam Key GLOBAL may change over time.
Minimal requirements
Processor

Intel Core 2 Duo 3.0Ghz

Graphics

NVIDIA GTX 460 1GB / AMD Radeon HD 5770 1GB / Intel HD4000

Memory

5 GB RAM

Disk space

60 GB available space

System

Windows 7 (64-bit)
Recommended requirements
Processor

Intel Core i5-4570 3.20GHz

Graphics

NVIDIA GeForce GTX 770 4GB / AMD Radeon R9 290X 4GB

Memory

8 GB RAM

Disk space

60 GB available space

System

Windows 7 / 8 / 8.1 / 10 (64bit)
Languages
Languages
English, French, Italian, German, Spanish, Czech, Korean, Polish, Portugese-Brasil, Russian, Turkish