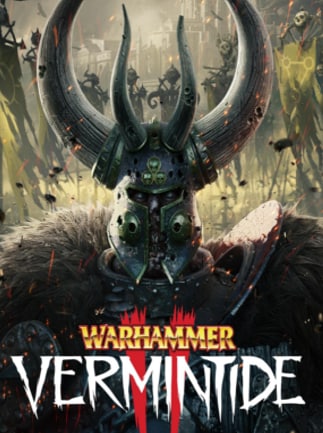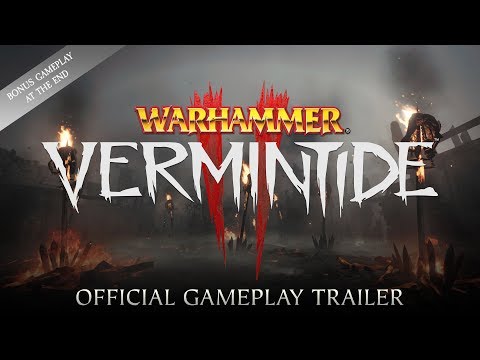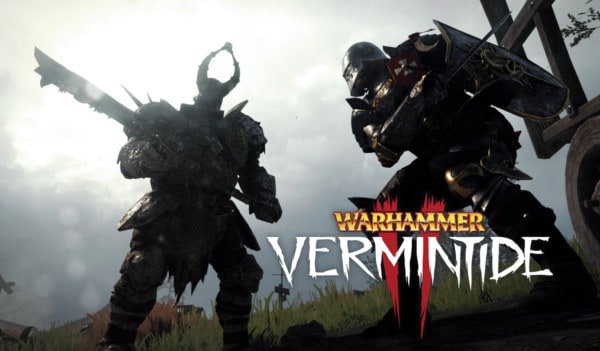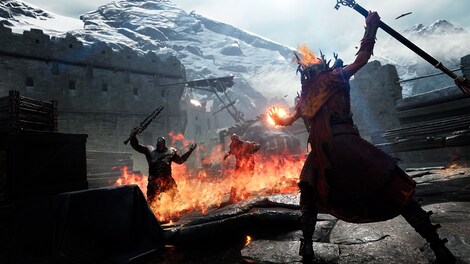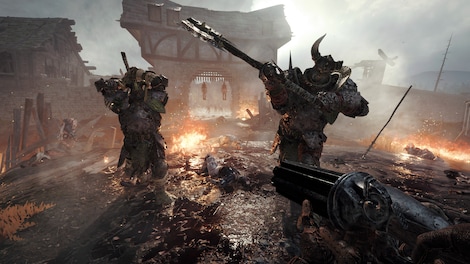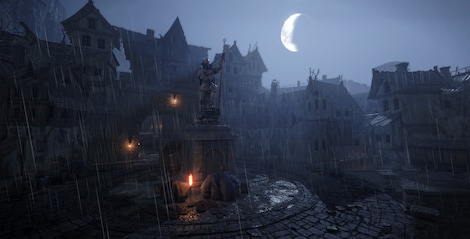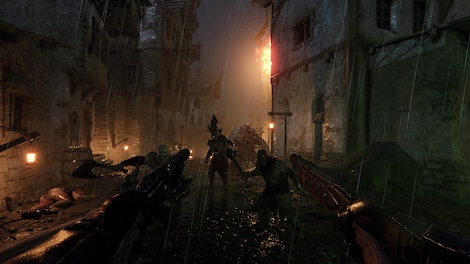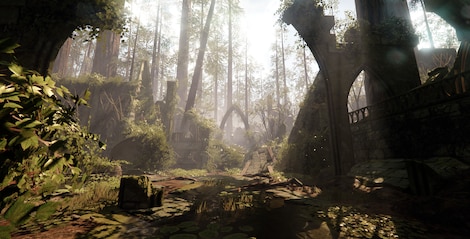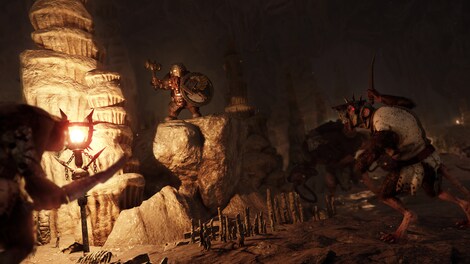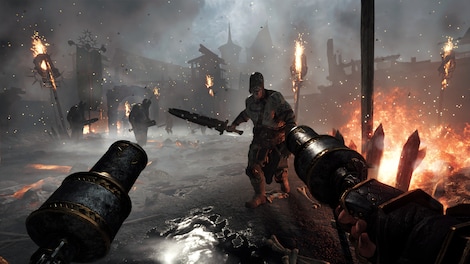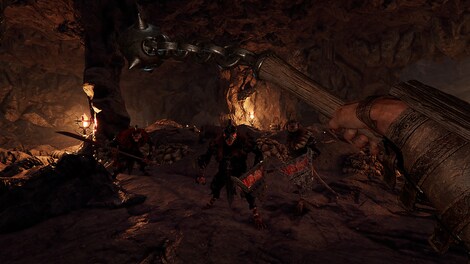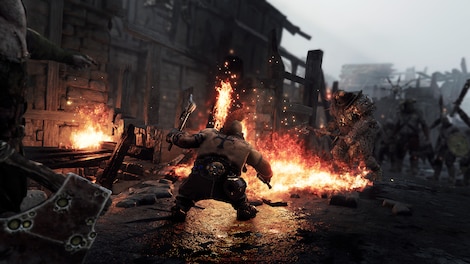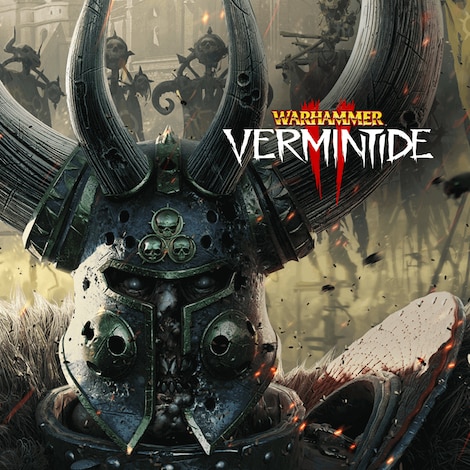 1/14
GLOBAL version
Warhammer: Vermintide 2 Steam Key GLOBAL
Warhammer: Vermintide 2 is a first-person action video game developed and published by Fatshark in 2018. The game is set in a Warhammer universe and it focuses on a teamwork-based fast-paced dynamic combat full of blood ...
Buy it in a bundle, pay less: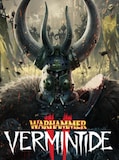 Warhammer: Vermintide 2 Steam Key GLOBAL
GLOBAL
Offer from: Outletsgame
Offer from: Game_marketing
Free G2A PLUS 1 Month
2.76 USD
Product description
Warhammer: Vermintide 2 is a first-person action video game developed and published by Fatshark in 2018. The game is set in a Warhammer universe and it focuses on a teamwork-based fast-paced dynamic combat full of blood and gore. Story-wise it is a direct continuation of the first title from the series – the five heroes mark their return to save the world once more. The game is available on PC (Windows).
Story and Characters
The game takes place in a Warhammer universe during the early End Times and continues the events from the first game, Warhammer: End Times – Vermintide. The main antagonist of the previous title, Rasknitt, managed to kidnap the five heroes of the city Ubersreik which then felt under Rasknitt's and his ratmen command. Since then he ordered to build the portal known as Skittergate to summon the Chaos Champion, Bödvarr Ribspreader, and his chaos army following Nurgle, the God of Pestilence. However, the portal fails, and only a portion of the army is summoned. Ratmen try to activate the portal once more, but it fails again, this time creating a series of ground shakes, accidentally freeing the kidnapped Ubersreik heroes from captivity.
Now they are the only thing standing between the Empire and the evil alliance of the Skaven ratmen and the Warriors of Chaos. They will need to fight together slashing through the hordes of enemies to destroy the portal and defeat the Rasknitt once and for all.
Gameplay and game modes
Vermintide 2 can be played in a single-player mode where the player team up with bots, but it is strongly recommended to play with real people in online cooperation mode, especially on higher difficulties, where enemies are much smarter, stronger, and provide a much bigger challenge. 
The game focuses on developing a player's character and building up his Hero Power. Heroes can gain levels which unlock access to additional hero careers (specializations), talents and reward the player with loot boxes. Heroes can also be equipped with a set of items – melee and distance weapons, necklaces, charms, and trinkets. Each item comes in one of the five rarities. Higher rarities provide additional bonuses in the form of properties and powerful traits, which further increase the Hero Power. Once the player reaches one of the Hero Power breakpoints, he will unlock higher difficulty levels with stronger enemies and even better loot.
Reception
Warhammer Vermintide 2 received very good reviews with over 1 million copies sold after a month from PC release, and was a warmly welcomed sequel to the Warhammer: End Times – Vermintide with improvements upon almost every aspect of the original title.
Reviewers praised combat mechanics, top-notch visuals, high-quality audio, well-made detailed maps, funny conversations between heroes, and the good optimization, thanks to which the game runs smoothly even on weaker computers. The ability to quickly hop into battle for a short casual fight without need to engage or think too much was also noted.
Vermintide 2 on G2A.COM
You can buy Vermintide II for competitive prices from confirmed sellers. Check their ratings and choose the one you like. The digital key can be activated directly on the Steam platform, from where you will be able to download the game. You may be also interested in the DLCs released for the title, as they expand the game and provide additional hours of fun for you and your friends.
Key features
Experience the fast-paced dynamic action and slash through hordes of enemies together with up to 4 friends in the co-op-focused battles full of blood and gore
Choose the class that fits your playstyle – no matter if you prefer melee, magic, or distance weapons, Vermintide 2 has got you covered with 5 completely different classes, each with 3 additional career paths
Level up your hero, unlock his talents, and equip him with powerful items coming in 5 different rarities – the rarest items can even provide additional properties and traits
Increase your Hero Power to get access to higher difficulties with even more challenges and more of fancy loot
Use one of the many mods to enhance the playing experience even further – the game features official mod support allowing the community to easily bring their very own imaginations to life
Release date: 2018-03-08
System requirements
System requirements
Below are the minimum and recommended system specifications for Warhammer: Vermintide 2 Steam Key GLOBAL. Due to potential programming changes, the minimum system requirements for Warhammer: Vermintide 2 Steam Key GLOBAL may change over time.
Minimal requirements
Processor

Intel Core i5-2300 @ 2.80 GHz / AMD FX-4350 @ 4.2 GHz

Graphics

NVIDIA GeForce GTX 460 or AMD Radeon HD 5870

Memory

6 GB RAM

Disk space

45 GB available space

System

64-bit Windows 7, 64-bit Windows 8 (8.1) or 64-bit Windows 10
Recommended requirements
Processor

Intel Core i7- 3770 @ 3.5 GHz or AMD FX-8350 @ 4 GHz

Graphics

NVIDIA GeForce GTX 970 / ATI Radeon R9 series

Memory

8 GB RAM

Disk space

45 GB available space

System

64-bit Windows 10
Languages
Languages
Portugese-Brasil, German, Spanish, French, Italian, Polish, Russian, English