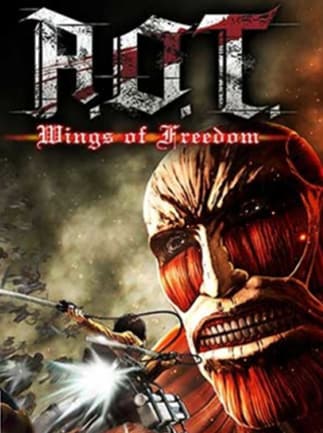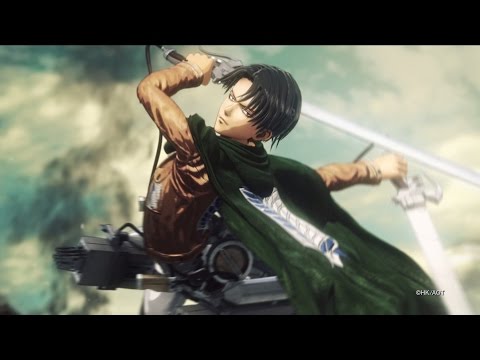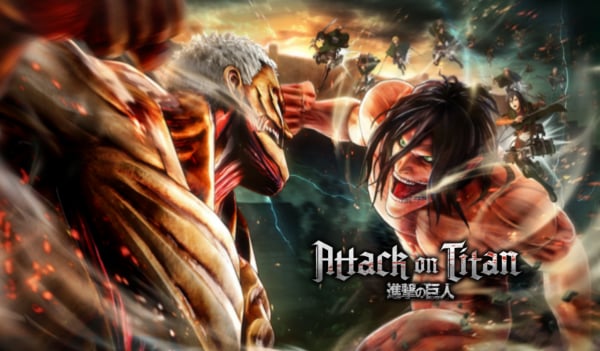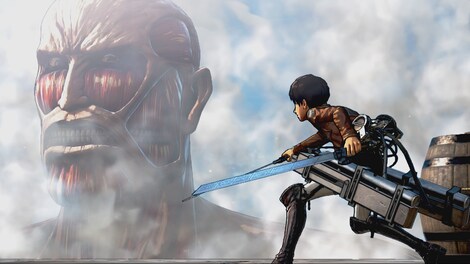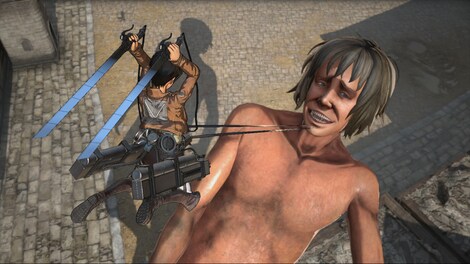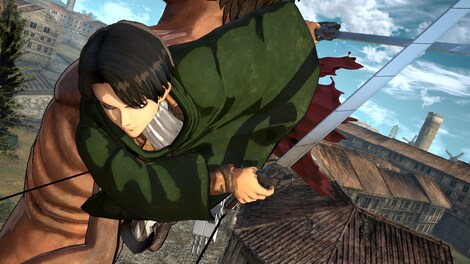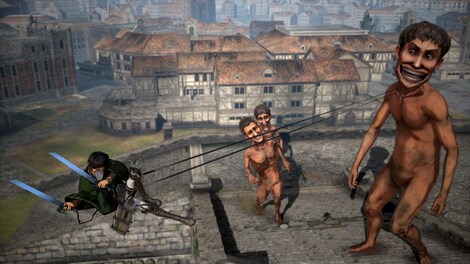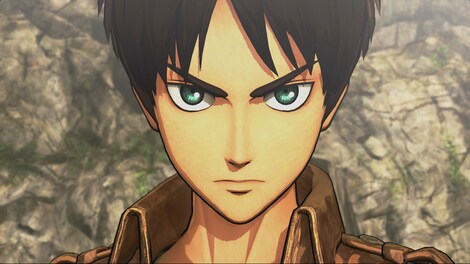 1/8
GLOBAL version
Attack on Titan / A.O.T. Wings of Freedom Steam Key GLOBAL
The game was developed by the experienced Japanese studio, Omega Force which has other great slasher games in its portfolio, such as Dynasty Warriors and Samurai Warriors. Koei Tecmo is the game's publisher.
Selected offer from seller:
Gmcomparecom
Excellent seller
100%
Positive feedback
5834
Money Back Guarantee
for digital products, offered by sellers
Offer from Codes_flying_digital_game

16.53

USD

35.58

USD

-54%

bestseller
Product description
Attack on Titan Wings of Freedom is a great mix of various genres: action, hack and slash, fantasy, anime and manga. The player's character interacts with the world in the third person perspective. The video game is based on manga and anime book called Attack on Titan. Versions for Xbox One and PC followed in 2017. Remember to make sure you are buying a version appropriate for your platform of choice.
The Story of Shingeki no Kyojin
The plot is largely based on the first series of anime and manga Attack on Titan with well-known characters from the book appearing in the video game. However, some new scenarios involving characters from manga are included in the game. The story starts in a dark and unpleasant post-apocalyptic world, where humans fight for survival against gigantic Titans. People hide in cities that are closed within with very high walls. In 845 the Colossal Titan appeared and breached the Wall, making an entrance for other Titans. Little Eren was just 10 years old back then. His mother was killed by a titan. Wall Maria, where he used to live, was abandoned and now the Armored Titan is guarding the access to it.People moved to Wall Rose. Little Eren grew up and was seeking revenge for losing his mother and hometown.
That is why he joined the 104th Cadet Corps of the prestigious Scout Regiment that fights titans and looks for the lost Wall Maria. Five years passed and the Colossal Titan resurfaced. Eren wanted to fight it on his own but didn't manage. Then he tried to fight it with his squad, but ended up badly injured. Many of his soldiers died.  Meanwhile, chaos descends inside Wall Rose as the Colossal Titan is attacking people. Wall Maria was repaired by the power of the Titans. Can humanity return there?
Gameplay
As the perfect example of a slasher game, Attack on Titan mainly focuses on fighting titans. Combat is mostly taking place up in the air. The player's protagonist is trying to surround the enemies and lash out with precise, single attacks that are supposed to cut off legs and arms of a titan and get it to the ground. At the same time, the player needs to maneuver his character so that he is not trashed by huge titans and killed or trapped by them.  Fighting can be done alone or in groups of maximum four characters in a multi-player mode. A multi-player mode is only available in co-operation version. Combat is very precise and vivid due to Three Dimensions Maneuvering Gear. This tool works on special gas that needs to be refilled after each fight.
Between various missions of fighting titans, the player's character can visit his squad's camp, repair his armor, talk with NPCs that can give him some side quests to do.  There is an option to upgrade the character's equipment in exchange for resources gained in fights with titans and mastering skills. There are ten playable characters to choose from, though in the beginning only three are unlocked. As the player progress in the game, new characters become available.  The player can become Eren Jaeger, Mikasa Ackerman, Armin Alert, Jean Kirschtein, Connie Springer, Levi, Krista Lenz, Sasha Braus, Erwin Smith or Zoë Hanji. All of these appear in manga and anime Attack on Titan.
Reception
General reviews for the game were favorable. Gamers reacted positively to the game as it sold over 150,000 copies in Japan alone in the first week. At the end of 2016/2017 fiscal year, Koei Tecmo, the game's publisher, revealed that the game has sold over 700,000 copies in the whole world.
Key features
Based on anime and manga Attack on Titan
Slasher and action game
Set in a post-apocalyptic world
Fighting titans in combat taking place mostly in the air
Single player and multi-player modes
Fighting alone or in groups of maximum four
Possibility to upgrade the equipment and master skills
Ten characters to choose from
Third person perspective
Release date: 2016-08-26
System requirements
System requirements
Below are the minimum and recommended system specifications for Attack on Titan / A.O.T. Wings of Freedom Steam Key GLOBAL. Due to potential programming changes, the minimum system requirements for Attack on Titan / A.O.T. Wings of Freedom Steam Key GLOBAL may change over time.
Minimal requirements
Processor

Core i7 870 2.93GHz over

Graphics

NVIDIA Geforce GTS 450

Memory

4 GB RAM

Disk space

25 G

System

Windows 7, Windows 8.1, Windows 10
Languages
Languages
Chinese, German, French, Japanese, English