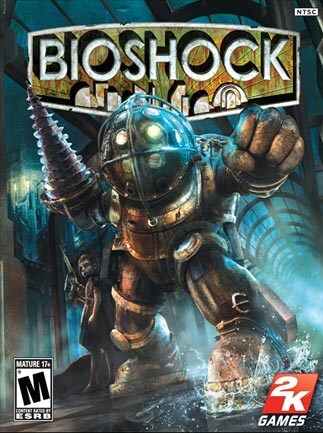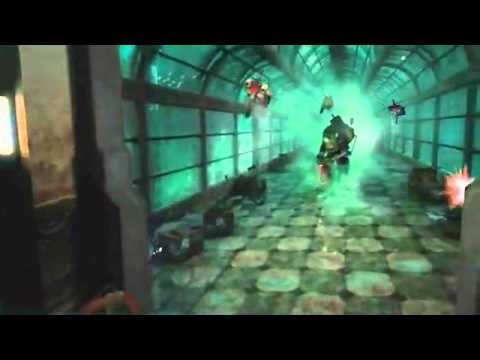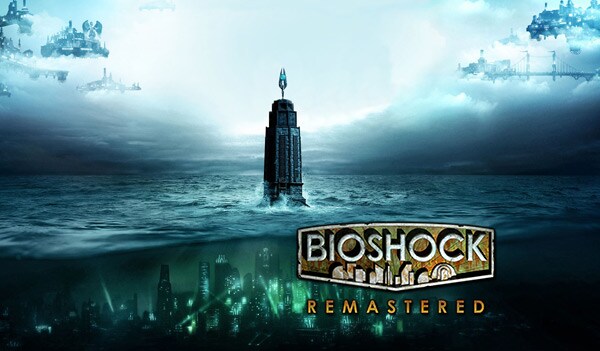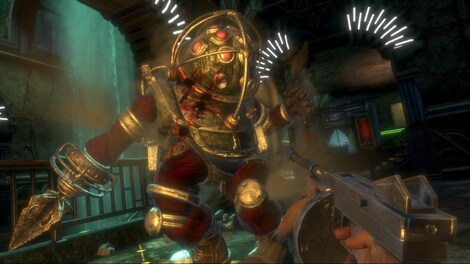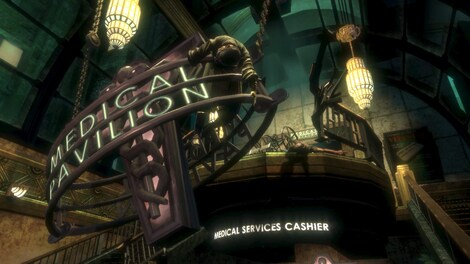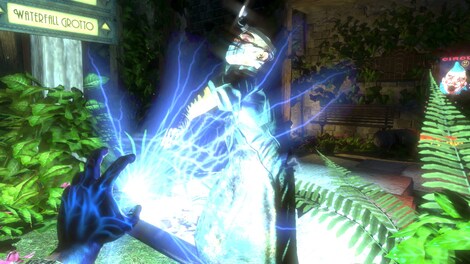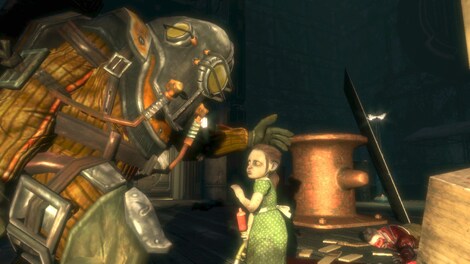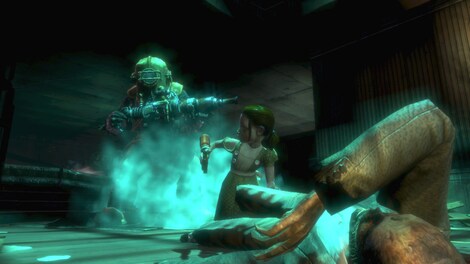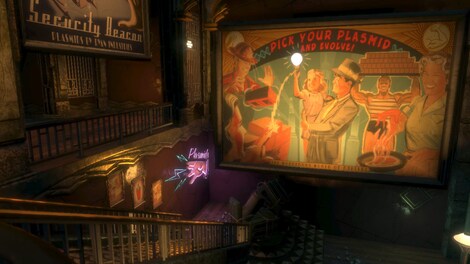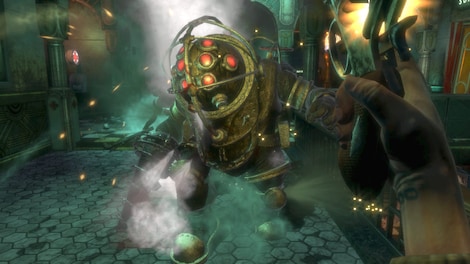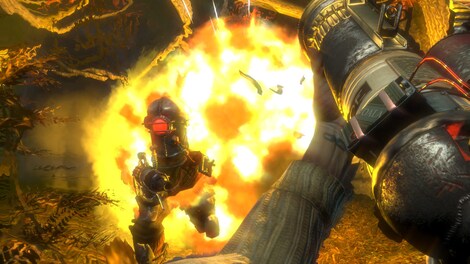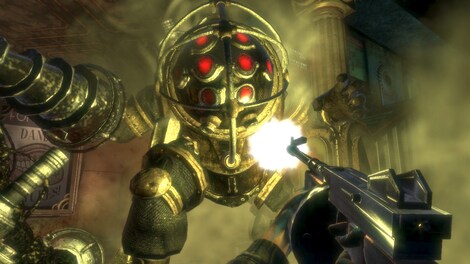 1/12
GLOBAL version
BioShock Remastered (PC) - Steam Key - GLOBAL
Bioshock is a first-person shooter video game, developed by 2K and Irrational Games. The Remastered version covers not only the game with the best resolution it also contains some small aesthetic changes that will not go unnoticed by players who know the saga well.
Buy it in a bundle, pay less: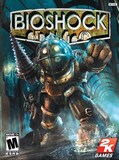 BioShock Remastered (PC) - Steam Key - GLOBAL
GLOBAL
Offer from: Star_game
Product description
BioShock is a shooter unlike any you've ever played, loaded with weapons and tactics never seen. You'll have a complete arsenal at your disposal from simple revolvers to grenade launchers and chemical throwers, but you'll also be forced to genetically modify your DNA to create an even more deadly weapon: you. Injectable plasmids give you super human powers: blast electrical currents into water to electrocute multiple enemies, or freeze them solid and obliterate them with the swing of a wrench. No encounter ever plays out the same, and no two gamers will play the game the same way.
Story
Explore the undersea city of Rapture, a haven for society's greatest minds that has devolved into a dystopian nightmare wrought by one man's hubris. Amidst the waterlogged ruins, a new ecosystem has emerged, where deranged Splicers hunt down the Little Sisters who would be helpless without their hulking Big Daddy guardians. Your only hopes for survival are quick thinking, reclaimed weaponry, and superhuman powers granted by DNA-altering Plasmids. To defeat Rapture's mutated monsters, you must become one.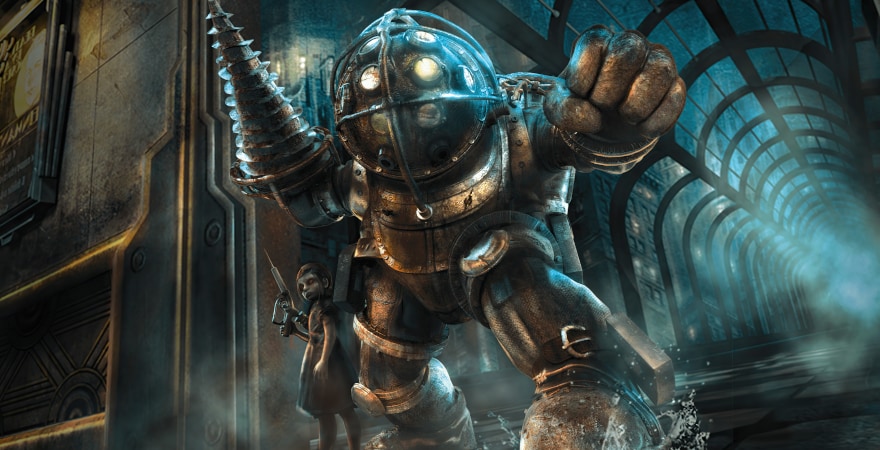 Key Features
Biologically modify your body: send fire storming from your fingertips and unleash a swarm of killer hornets hatched from the veins in your arms. 
Hack devices and systems, upgrade your weapons and craft new ammo variants. 
Turn everything into a weapon: the environment, your body, fire and water, and even your worst enemies. 
Explore an incredible and unique art deco world hidden deep under the ocean. 
BioShock Remastered also includes:
Museum of Orphaned Concepts - Take a tour through BioShock's beginnings across multiple exhibits in this virtual museum, from early concept art to full in-game models.
Challenge Rooms - Test your combat skills and puzzle-solving prowess with this noncanonical series of trials.
Director's Commentary: Imagining BioShock - Discover new collectibles to unlock episodic videos featuring insights from Creative Director Ken Levine and Lead Animator Shawn Robertson.
Key features
A first-person shooter with amazing graphics and a lot of improvements compared with the basic edition
The Remastered version allows playing in 1080p, 60 frames per second
Improved mouse control, textures, and lightning
Interesting storyline and gripping gameplay
Stunning graphics filled with Art Deco style
Various dangerous obstacles and enemies to defeat
Numerous weapons avaliable
The product contains:
Bioshock
Bioshock Remastered
Release date: 2016-09-15
System requirements
System requirements
Below are the minimum and recommended system specifications for BioShock Remastered (PC) - Steam Key - GLOBAL. Due to potential programming changes, the minimum system requirements for BioShock Remastered (PC) - Steam Key - GLOBAL may change over time.
Minimal requirements
Processor

2.4 GHz - Intel Pentium 4

Graphics

NVIDIA GeForce 6600 / ATI Radeon X1300

Memory

1 GB RAM

Disk space

8 GB HD

System

Windows XP (SP 2) / Windows Vista
Languages
Languages
German, Spanish, French, Italian, Japanese, English
Age restrictions
Age restrictions