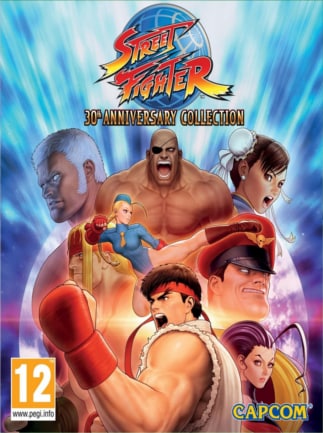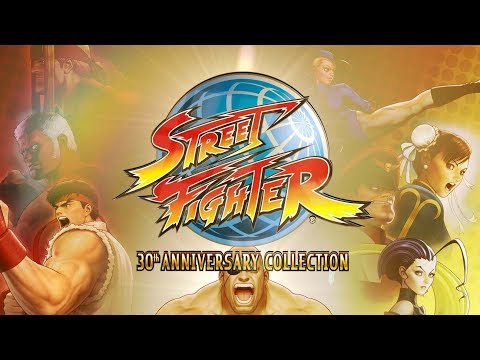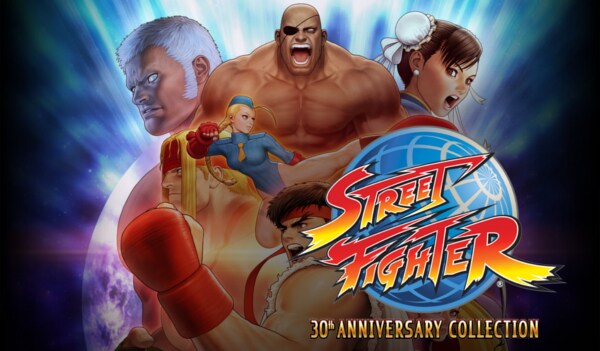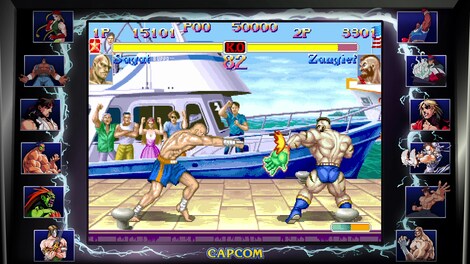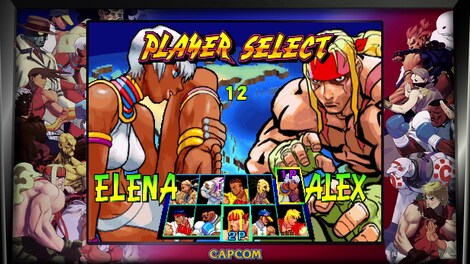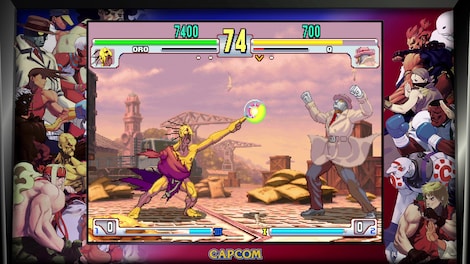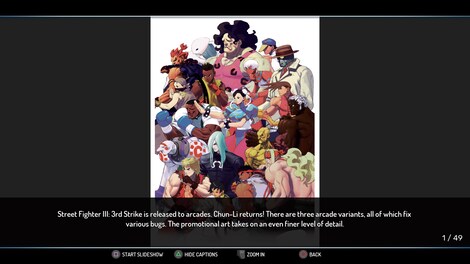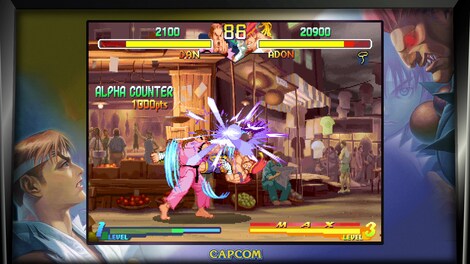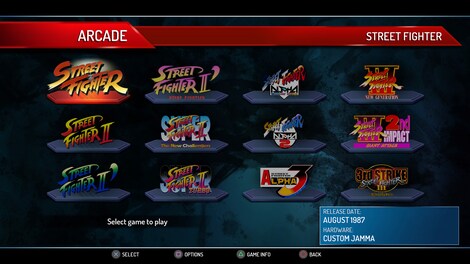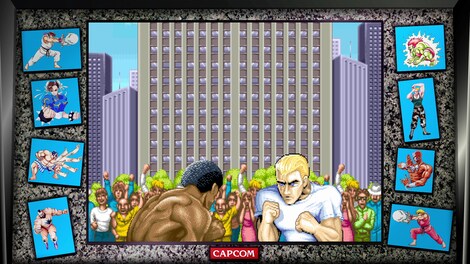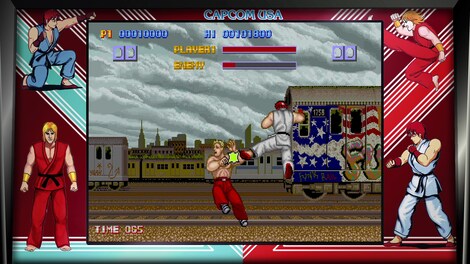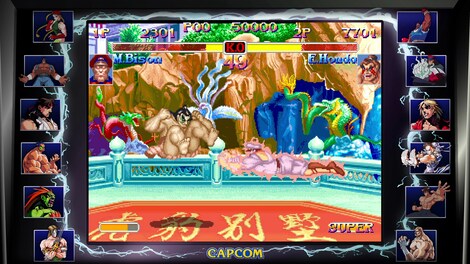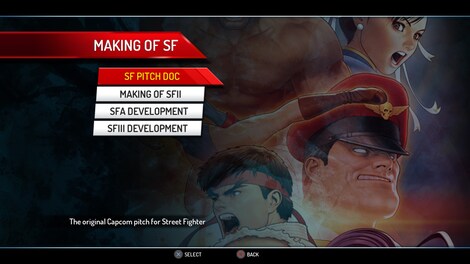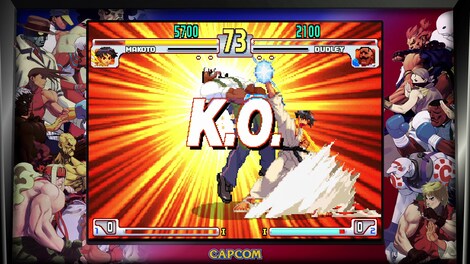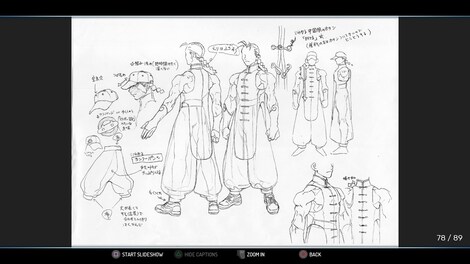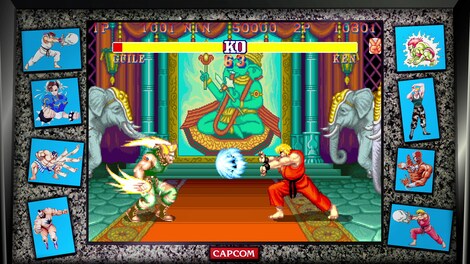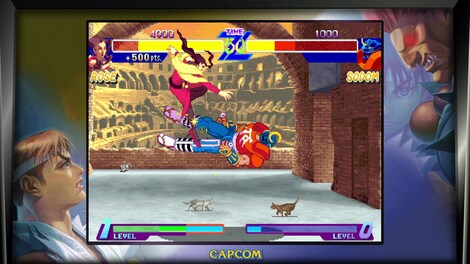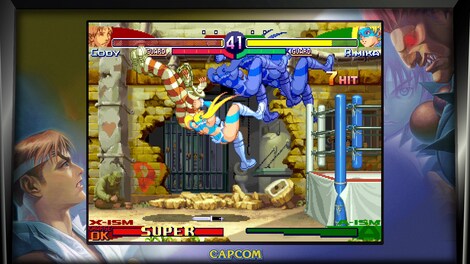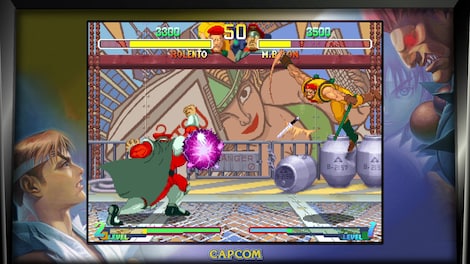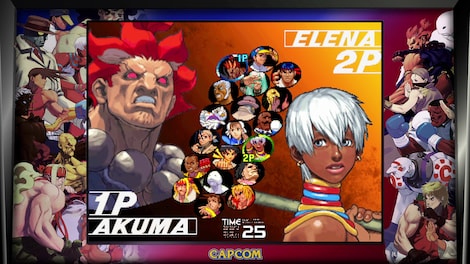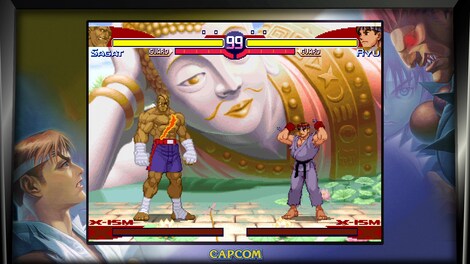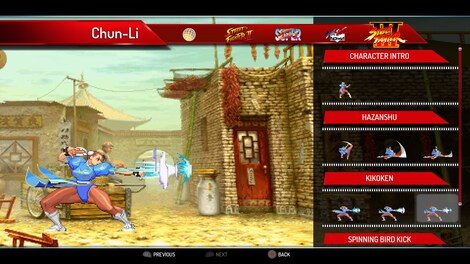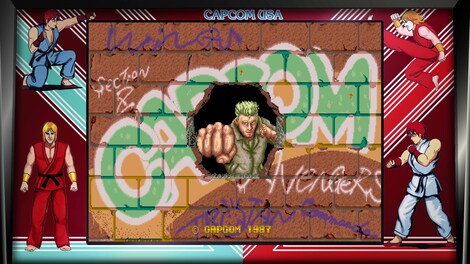 1/23
GLOBAL version
Street Fighter 30th Anniversary Collection Steam Key GLOBAL
Celebrate the 30th anniversary of a franchise Street Fighter. This collections of 12 classic games together with bonuses is a perfectly balanced one and full of rich content. There is a Museum for fans to follow the history of the series on the span of last 30 years.
Selected offer from seller:
Claincir
Excellent seller
99%
Positive feedback
22843
Money Back Guarantee
for digital products, offered by sellers
View Offers from 11 other seller
Buy it in a bundle, pay less: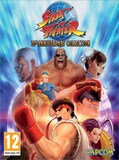 Street Fighter 30th Anniversary Collection Steam Key GLOBAL
GLOBAL
Offer from: Bestgamesell
Offer from: Digital_trade_world
Offers: 11
Claincir

Excellent seller

99%

Positive feedback

22843

Outlawgames

Excellent seller

100%

Positive feedback

15050

Good_trader

Excellent seller
Product description
The ultimate collection of dozen classic Street Fighter games will be a treat for any lover of this series and a perfect starting point for newcomers. It is rich in content and bonuses. Apart from games, there is a Museum, where fans can discover how the evolution of the franchise in the past 30 years looked like.

The anniversary collection covers 12 games:

Street Fighter,
Street Fighter Alpha,
Street Fighter Alpha 2,
Street Fighter Alpha 3,
Street Fighter II,
Super Street Fighter II,
Super Street Fighter II: Turbo,
Street Fighter II: Champion Edition,
Street Fighter II: Hyper Fighting,
Street Fighter III,
Street Fighter III: 2nd Impact,
Street Fighter III: Third Strike.
The first game in the franchise was released back in 1987 and it is a classic, old-school hit. The SF introduces to the world two most famous fighters in the franchise's history: Ryu and Kena warriors. The SF II provided players with many characters to choose from, including first female warrior: Chun-Li. SF II introduced the option of blocking of hits for the first time. You can relive those classic moments now by playing these first titles of the series and then move on to newer ones to see how the game has evolved.
In the Museum there is an interactive timeline of the series' history. You can also learn more about the cast of Street Fighter games by checking their biographies and view key animation in the character viewer. Never-seen-before graphics are displayed in the Museum. Behind-the-scenes features will show you how games were developed. There is also a possibility to listen to classic tunes form the SF soundtracks. Visit in the Museum is a must for any lover of this classic fighting franchise.
The SF series was introduced to the world in 1987 and since that time more than 38 million pieces of games were sold. The SF 30th Anniversary Collection's release date was 29th May of 2018. The producer of games is Backbone Entertainment. The game is available for Europe, Middle East and Africa.
Single player or multiplayer options are available depending on the game. There is a Museum to cherish the history of the series and read bios of characters. You can choose among 12 classic titles to fight the AI enemy or your friend online in a typical fighting competition. There is a music player with hits from soundtrack of each game. Graphics remain the same as in the original releases of each games. The fight takes place on 4:3 screen, the free space is covered with various additional graphics, like showcase of main characters.
Street Fighter Playing Modes
Four titles are available in the play online with friends' mode: SFHII Hyper Fighting, Super SFII Turbo, SFIII: Third Strike and SF Alpha 3. The players can relive classic arcade experiences by competing against the computer and the try their skills in fights against online friends. Maximum number of online player is 2 and the fight is shared on common screen via the Internet. These four games also support ranked matchmaking.
Key features
Classic, old-school fighting games
Includes 12 titles of the SF series
The Museum with interactive timeline, never-seen-before graphics, biographies of the characters and pitch documents of each release
Single playing modes in all games and multiplayer modes available in four games: competing against the AI opponent or online friends
Music player with soundtrack of each release
Relive classic hits like SF from 1987, SFII and its two later versions, Super Street Fighter II and Super Street Fighter II: Turbo, as well as newer titles: SF Alpha, SF alpha 2, SF Alpha 3 and SFIII – all three installments.
Release date: 2018-05-29
System requirements
System requirements
Below are the minimum and recommended system specifications for Street Fighter 30th Anniversary Collection Steam Key GLOBAL. Due to potential programming changes, the minimum system requirements for Street Fighter 30th Anniversary Collection Steam Key GLOBAL may change over time.
Minimal requirements
Processor

Intel i3 @ 3.0GHz or AMD equivalent

Graphics

Intel HD 4440

Memory

4 GB RAM

Disk space

6 GB available space

System

Windows 7 (64-bit Required)
Recommended requirements
Processor

Intel i3 @ 3.0GHz or AMD equivalent

Graphics

Intel HD 4440

Memory

8 GB RAM

Disk space

6 GB available space

System

Windows 10 (64-bit Required)
Languages
Languages
English, French, Italian, German, Spanish, Japanese, Korean, Portugese-Brasil, Chinese