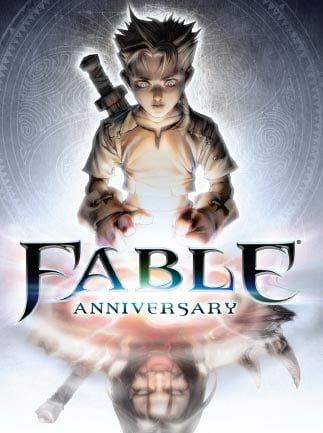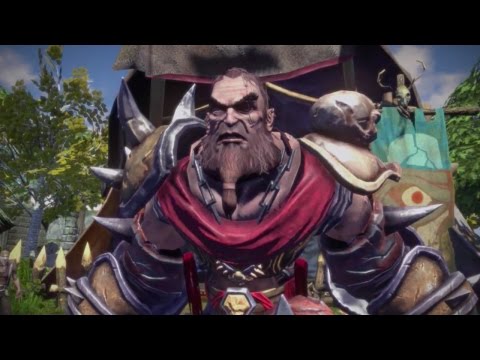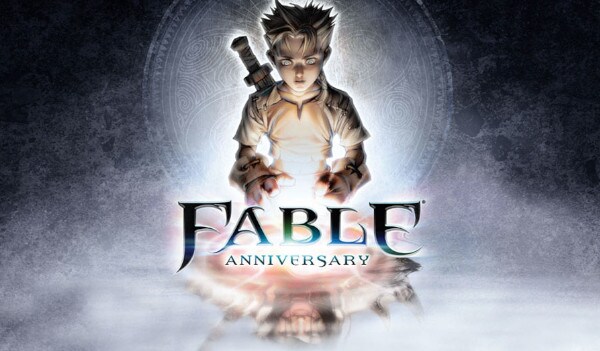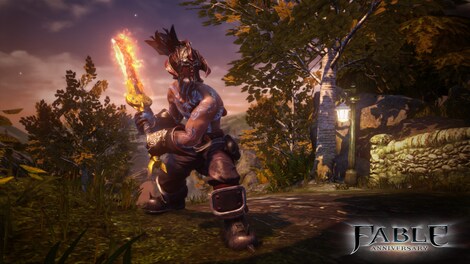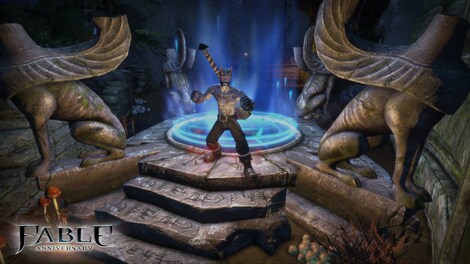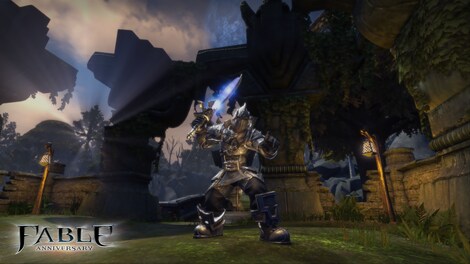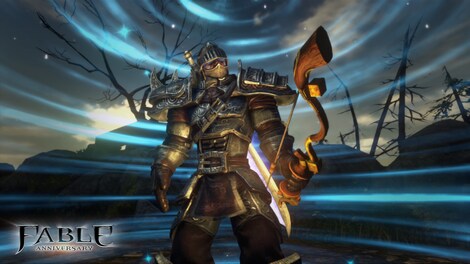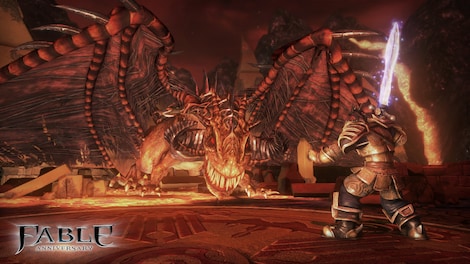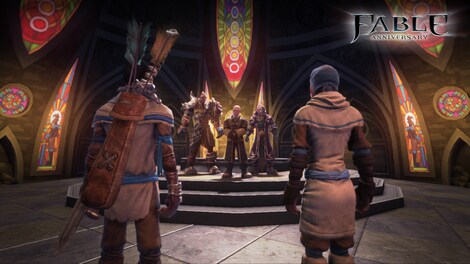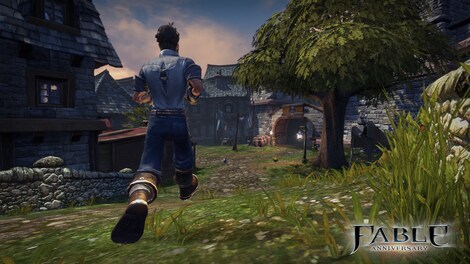 1/10
GLOBAL version
Fable Anniversary (PC) - Steam Key - GLOBAL
The rerelease of the Fable: Lost chapters gives you the ultimate Fable experience with maximum content as well as improved visuals. Step into the boots of a hero or an evil-doer and remember that your choices always matter
Buy it in a bundle, pay less: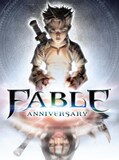 Fable Anniversary (PC) - Steam Key - GLOBAL
GLOBAL
Offer from: Instant_delivery_global
Offer from: Codes_flying_digital_game
Offers: 18
Instant_delivery_global

Excellent seller

Star_game

Excellent seller

100%

Positive feedback

1409

Smash_bros

Excellent seller

Fun_keys

Excellent seller

100%

Positive feedback

3236

Up to 24h delivery offers
Product description
Fable Anniversary is an HD rerelease of Fable: Lost Chapters released in 2014 for Windows PC, which is also the remake of the original action role-playing video game from 2004 named a cult classic by many players and critics alike. Here, you take control of the main character and by making decisions progress through the story, with every decision having an impact on your game.

Story
After losing his whole family in a bandits' raid the young boy becomes an apprentice of the master, who trains him to become a warrior. After the years of training, the main character is to embark on a journey to redeem his honor and avenge the whole village as well as his family members.
Fable Gameplay
Players control the character – The Hero from Oakvale from the third-person perspective. The character is able to interact with NPCs, as well as battle the opponents. Your mission is to complete quests in order to progress with the main plot, but doing side quests may also lead you to numerous interesting encounters and stories. In some quests, you are required to pick a side either to perform a good or bad deed, which may have its consequences later in the game as every decision you make impacts the later outcome of the story.
After completion of the quest, the player gets money that can be spent on weapons, battle enhancing items, and renown. Renown is a very important aspect as it influences the way the townspeople react to your hero which in the process makes your life and interacting with NPCs easier or harder if your deeds have been evil.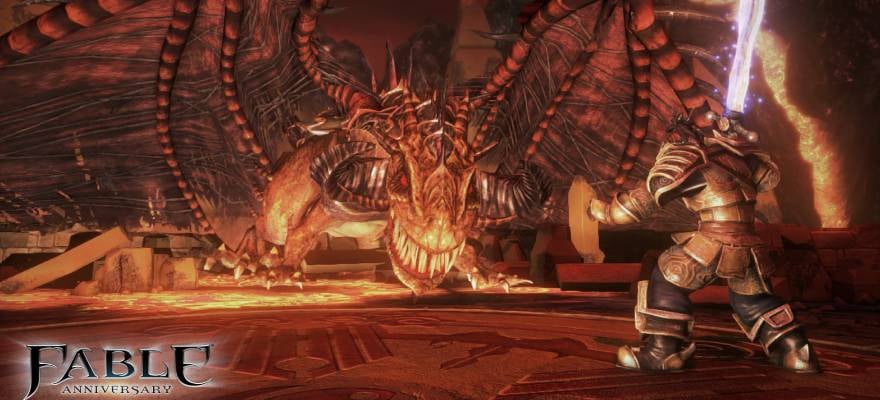 Combat
In Fable game, you can use melee weapons for fighting such as swords but there is also a wide variety of ranged weapons to choose from like crossbows and longbows. Additionally, your character can use spells to strengthen your abilities. After completing the quest apart from gold you obtain experience that can be spent on leveling up the stats such as speed, accuracy, strength, health and more.
Apart from wandering around the open areas, the hero can do some business while resting in town, for example, you can buy a house and rent it or even marry a person. You can trade your weapons, clothes as well as other loot and enjoy the taste of beer and good food at the tavern.
Fable Anniversary additions:
This edition of the original game aside from the introduction of polished HD graphics as well as improved sound design implements a new, heroic difficulty that will test most demanding players as Resurrection Phials are not available and more enemies will come for you with doubled force.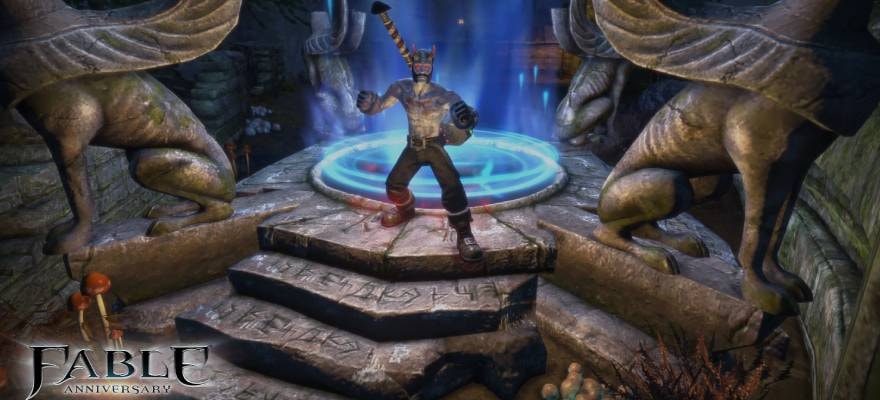 Reception
The remastered version of the original Fable has been praised for the remade graphics and the introduction of new difficulty settings. Additionally, just as the edition from 2004, the addition of new content from Lost Chapters allowed many players to relive the experiences in a modernized package.
Key features
Make careful choices that impact your gameplay and the story;
Immerse yourself in the new graphics and visuals;
Upgrade your weapons, abilities, and attributes;
Kill enemies and complete quests to gain gold and experience;
Enjoy the numerous activities in the towns.
Fable Anniversary key is meant to be activated on the Steam platform.

Release date: 2014-09-12
System requirements
System requirements
Below are the minimum and recommended system specifications for Fable Anniversary (PC) - Steam Key - GLOBAL. Due to potential programming changes, the minimum system requirements for Fable Anniversary (PC) - Steam Key - GLOBAL may change over time.
Minimal requirements
Processor

Intel 2GHz Core2 Duo / AMD Athlon 64 x2 2.4GHz

Graphics

Radeon X1800 / Nvidia GeForce 7600GT

Memory

3 GB RAM

Disk space

10 GB

System

Windows 7
Recommended requirements
Processor

Intel Core2 Quad 2.33GHz

Graphics

Nvidia GeForce GTX 260

Memory

4 GB RAM

Disk space

10 GB

System

Windows 7
Languages
Languages
Portugese-Brasil, Chinese, German, Spanish, French, Italian, Japanese, Korean, Portugese, Russian, English