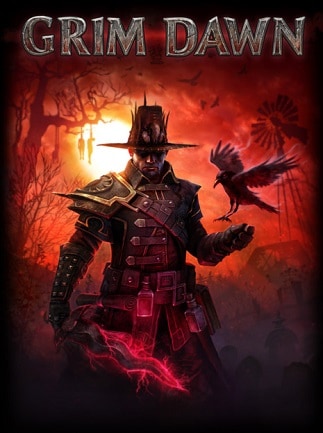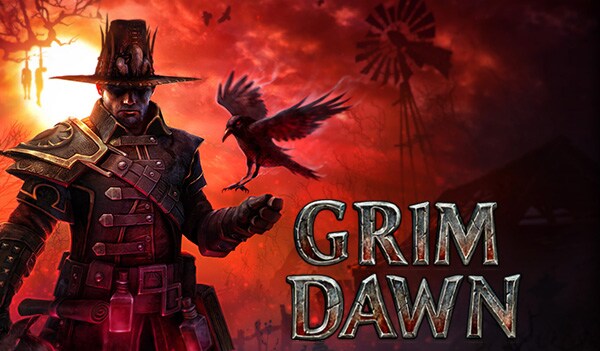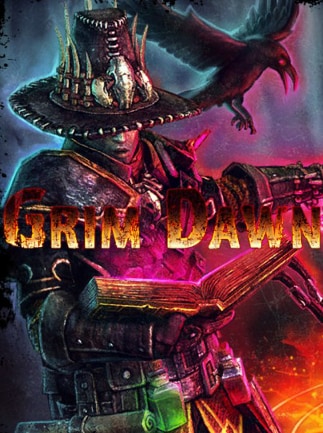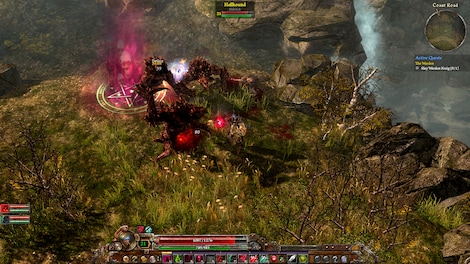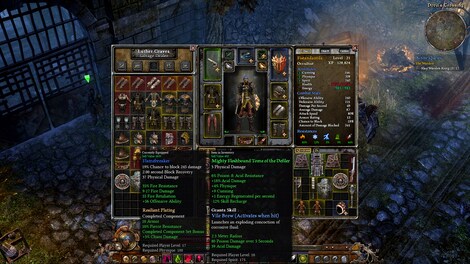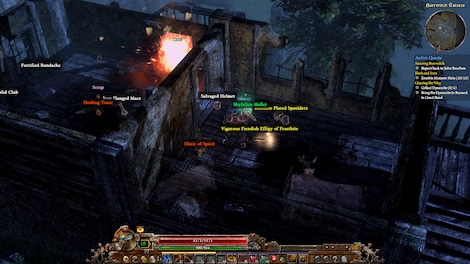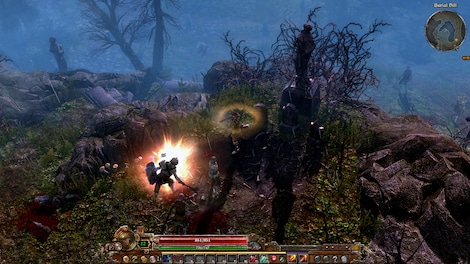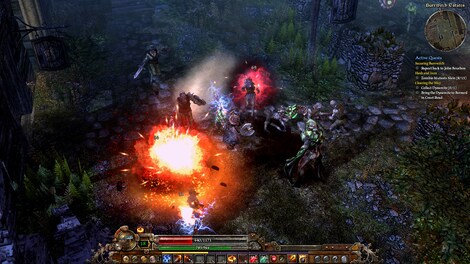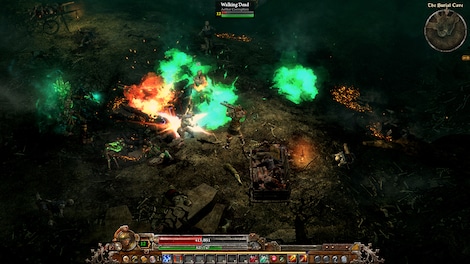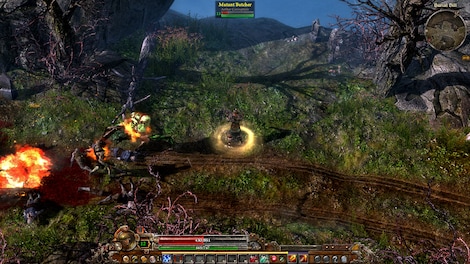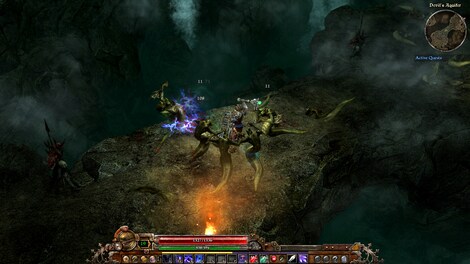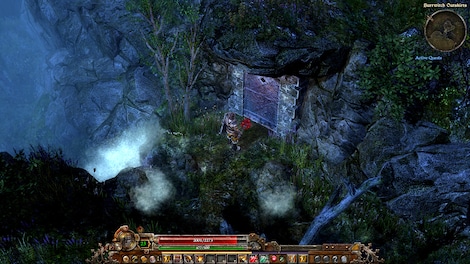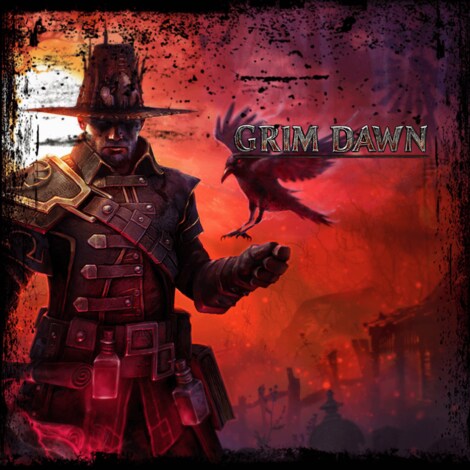 1/14
GLOBAL version
Grim Dawn Steam Key GLOBAL
If you feel a distinct lack of awesome, old-school action RPGs in your life or other games in the genre are not up to your standards, check out Grim Dawn (PC). Created by genre veterans who created classic Titan Quest, f ...
Buy it in a bundle, pay less:
Grim Dawn Steam Key GLOBAL
GLOBAL
Offer from: Prestige_worldwide
Offer from Noagaaa

0.30

USD

17.79

USD

-98%

bestseller

Offer from Kgamestrade

31.42

USD

59.32

USD

-47%

bestseller
Offers: 17
World_of_games

Excellent seller

96%

Positive feedback

42962

Gamersuniverse

Excellent seller

99%

Positive feedback

28946

Gamesdivision

Excellent seller

Up to 24h delivery offers
Product description
If you feel a distinct lack of awesome, old-school action RPGs in your life or other games in the genre are not up to your standards, check out Grim Dawn (PC). Created by genre veterans who created classic Titan Quest, funded well above its goal on Kickstarter, and a survivor of Early Access. Grim Dawn's development and early release are a testament to the strength of this game.Set in an appropriately grim world of Cairn, Grim Dawn takes a serious tone and translates it into explosive, visually compelling intense combat against vast numbers of enemies.
Grim setting, grisly details
Cairn, the world on which all of the mess takes place, is in a bad place these days. Two celestial nations wage war across its face in an effort to gain the upper hand on the other. Humans are seen as a resource to harvest or destroy, and so the last remnants of humanity cower in the shadows as the reality itself tears itself apart.And then there's you: a convict freshly freed from possession by a spirit and preventative execution. Are you going to be the tipping point humanity needs to survive? Well, there isn't anybody else willing to try.
(In)Surmountable odds
Pushing back the onslaught of celestial beings beyond moral ken is no easy task. You are but one, and they come in dozens at once. Grim Dawn gameplay takes the best lessons from its glorious predecessors, and throws at you just enough enemies to make you drown in their bodies, but not enough to completely remove a chance of survival if you play your cards right.Thankfully you have the power and Mastery to fight back.
Six Masteries are just the beginning
You can define the way you're the deadliest sentient around with six core Masteries. Soldier, Demolitionist, Nightblade, Occultist, Shaman, and Arcanist have their own unique skill trees, talents and more, but that's just a beginning. Grim Dawn gameplay mechanics allow you to pick a second class, expanding your abilities explosively. Hybrid classes like Commando, Spellbreaker or Druid are your way of reaching for power few are able to wield.
Visceral combat
Literally. Grim Dawn combat goes from clean grass to a scene full of viscera and blood in a matter of seconds. As your power grows, so do the explosive properties of your enemies, who get tossed around like rag dolls and ripped apart like tissue paper. Can you keep up dishing out flame and murder as your enemies' numbers grow?Grim Dawn is a game where grisly deaths are dished fairly between careless players and monster not clever enough to run.
Co-op
If you feel that stopping an ongoing apocalypse is a task better tackled by a group, Grim Dawn has your back. Team up with up to three friends and make the Chthonians and Aetherials pay for nearly destroying humanity. Unleash a barrage of death against monstrous hordes. Who could stand in the way of four determined heroes?
Key features
Grim Dawn is a Kickstarter-funded Action RPG paying tribute to classics like Diablo II and Titan Quest. Brutal combat, grim story, and engaging multiplayer make Grim Dawn a perfect call back to the times when Action RPGs were in their prime.
Grim Dawn features
Combat full of viscera - the more powerful you are, the more grisly the battlefield becomes when the fighting's done
Six classes - pick you class to define the way you'll destroy your enemies. And then you'll pick a second Mastery and nothing will stay in your way for long
Four-player co-op - team up with friends to have your enemies die even faster and with more explosive results
Tons of loot - gather new weapons, armor and accessories and equip your character properly for the fight ahead of you
Grim Dawn (PC) for Steam platform is a digital product – no box included. The price applies to a digital version of the product.

Release date: 2016-02-25
System requirements
System requirements
Below are the minimum and recommended system specifications for Grim Dawn Steam Key GLOBAL. Due to potential programming changes, the minimum system requirements for Grim Dawn Steam Key GLOBAL may change over time.
Minimal requirements
Processor

x86 compatible 2.0GHz

Graphics

512MB NVIDIA GeForce 6800 / ATI Radeon X800

Memory

1 GB RAM

Disk space

5 GB

System

Windows XP / Windows Vista / Windows 7 / Windows 8
Recommended requirements
Processor

x86 compatible 3.0GHz

Graphics

1.5GB NVIDIA GeForce 500 / ATI Radeon 6000

Memory

2 GB RAM

Disk space

5 GB

System

Windows 7
Languages
Languages
Portugese-Brasil, Chinese, Czech, German, Spanish, French, Italian, Japanese, Russian, English
Age restrictions
Age restrictions



This product contains elements of