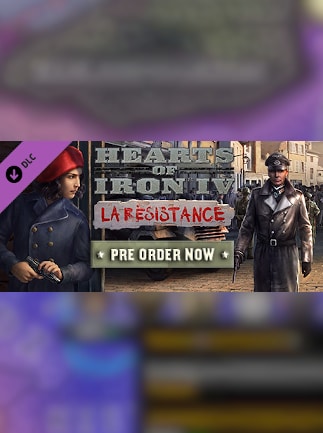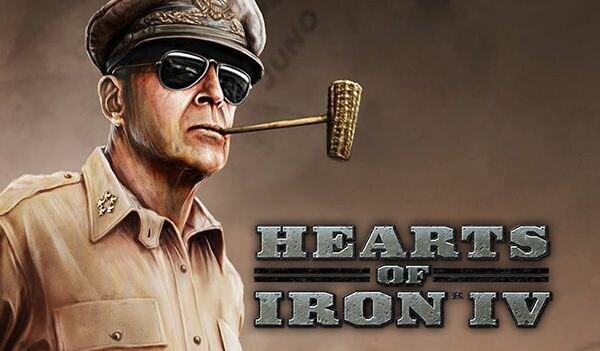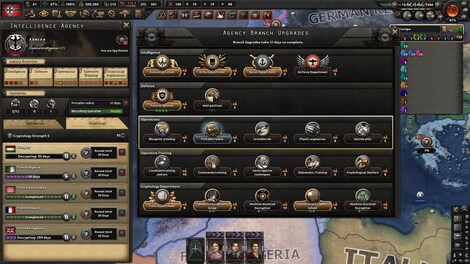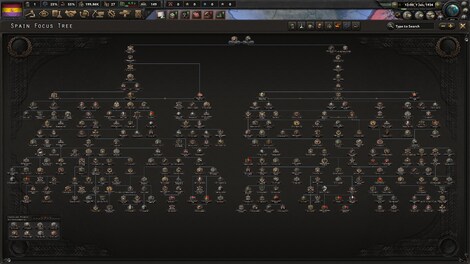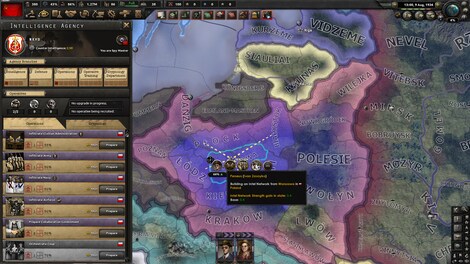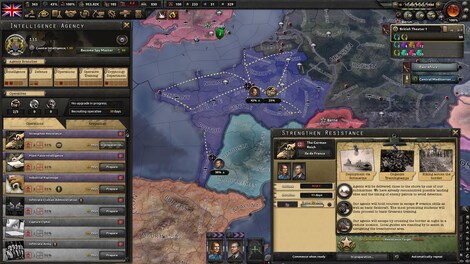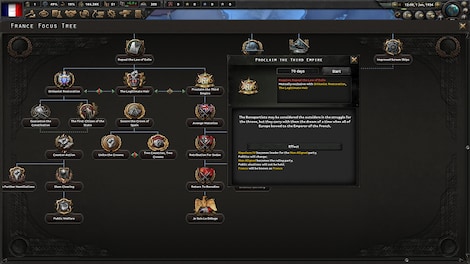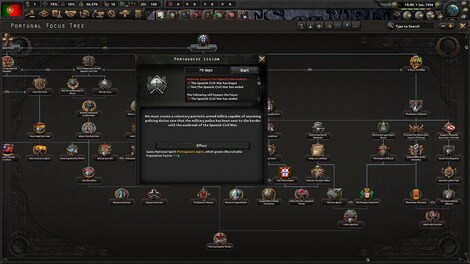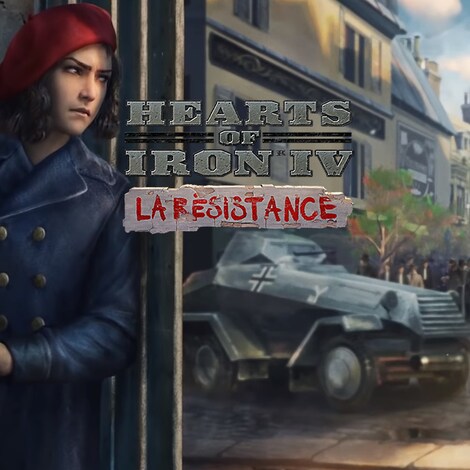 1/9
GLOBAL version
Hearts of Iron IV: La Résistance (PC) - Steam Key - GLOBAL
Hoi 4 La Résistance is a grand strategy game, in which the player can participate in the events of World War II on either of the sides of the conflict. La Résistance introduces espionage and resistance mechanics as well as new focus trees for France, Spain and Portugal.
Selected offer from seller:
Bellakey
Excellent seller
100%
Positive feedback
21753
Money Back Guarantee
for digital products, offered by sellers
View Offers from 15 other seller
Buy it in a bundle, pay less: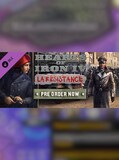 Hearts of Iron IV: La Résistance (PC) - Steam Key - GLOBAL
GLOBAL
Offer from: Bellakey
Offer from: Manipurasoftware
Offers: 15
Codezilla

Excellent seller

100%

Positive feedback

2107

Bellakey

Excellent seller

100%

Positive feedback

21753

Gamingimperium

Excellent seller

100%

Positive feedback

42530

Up to 24h delivery offers
Product description
La Resistance is an expansion pack for Hearts of Iron IV – a grand strategy game developed by Paradox Development Studios and published by Paradox Interactive. The game is set during World War II and has the player take sides in th conflict as either Axis or Allies. La Résistance introduces new gameplay mechanics – as a resistance movement fighting against an occupant, the player will have access to new Focus Trees, Espionage, Collaboration, Code Cracking and more. New campaigns include Spanish and French carrying out acts of guerilla resistance in order to disestablish the occupant's control over their countries.
Plan your strategy against the occupant or crush resistance with an iron heel
La Résistance introduces resistance movements as a part of the gameplay. The player can take control of one of the nations under Axis occupation and carry out secret operations to hide their operations in the country. The expansion focuses especially on three countries – France, Spain and Portugal. As the French, the player can expand new Focus trees for free France and collaborative Vichy France. The player can also join the conservatives in their efforts to reestablish Monarchy in the country. Spanish campaign has the player join the Republicans or fascist Nationalists. This campaign covers the events of the Spanish Civil War, but can be expanded into a greater conflict. The Portuguese, caught between World War II and the civil war in Spain, must make a choice where to direct their war efforts.
Other gameplay mechanics introduced in Hearts of Iron 4 La Résistance include Espionage – using the intelligence agencies, the plyer can train spies and protect themselves from being spied on. Countries can help the resistance movements, providing whatever support they may need. Playing as Axis gives the player a chance to prepare collaborators to step in after the country is conquered. Code Cracking and Recon Units will be helpful to carry out reconnaissance the gain important intel on the enemy.
A story of the resistance
World War II was one of the most devastating conflicts in the history of mankind. Countless lives were lost due to fighting and many nations were subjugated by the Axis. However, not all hope was lost. In the countries that fell victim to aggression, rebel movements arose, vowing to free their motherlands from the occupant's control. Through espionage, guerrilla warfare and other forms of resistance, these brave men and women could shape the outcome of the war.
Reception
Hearts of Iron IV La Résistance received positive reviews from the critics. Reviewers praised the espionage and other resistance mechanics as the main selling points of the expansion pack. They noted that, while the DLC focused on resistance movements, they did not distract from the conquest mechanics of the main game. 
Key features
New resistance and espionage mechanics
New focuses for France, Spain, and Portugal
Train spies and protect yourself from being spied on
Send recon units to gain intel on the enemy
Break codes and intercept messages to gain advantages over the occupants
Warning! This DLC requires Base Game Hearts of Iron IV: Cadet Edition Steam Key GLOBAL activated on your Steam account.

Release date: 2020-02-25
System requirements
System requirements
Below are the minimum and recommended system specifications for Hearts of Iron IV: La Résistance (PC) - Steam Key - GLOBAL. Due to potential programming changes, the minimum system requirements for Hearts of Iron IV: La Résistance (PC) - Steam Key - GLOBAL may change over time.
Minimal requirements
Processor

Intel Core 2 Quad Q9400 @ 2.66 GHz / AMD Athlon II X4 650 @ 3.20 GHz

Graphics

ATI Radeon HD 5850 or NVIDIA GeForce GTX470 with 1GB VRAM

Memory

4 GB RAM

Disk space

2 GB available space

System

Windows 7 64-bit or newer

Other

soundCard: Direct X- compatible soundcard, directx: Version 9.0c
Recommended requirements
Processor

Intel Core i5 750 @ 2.66 GHz / AMD Phenom II X4 955 @ 3.20 GHz

Graphics

ATI Radeon HD 6950 or NVIDIA GeForce GTX570 with 2GB VRAM

Memory

4 GB RAM

Disk space

2 GB available space

System

Windows 7 64-bit or newer