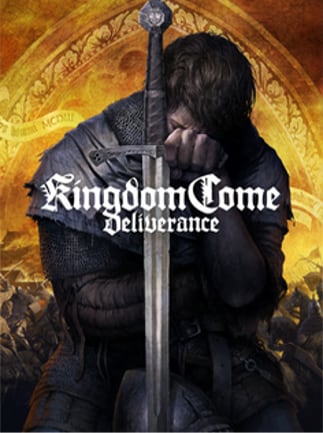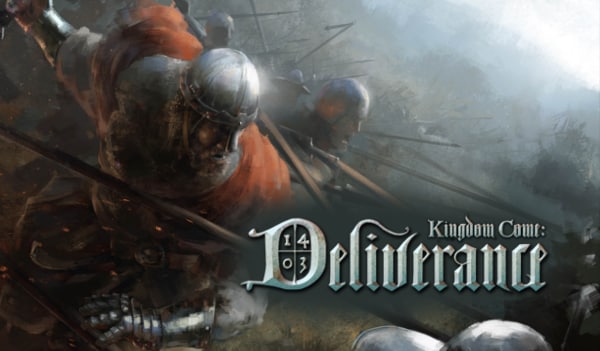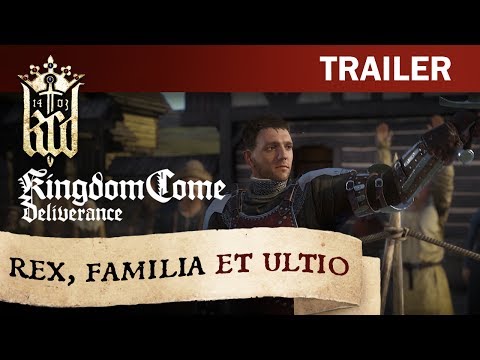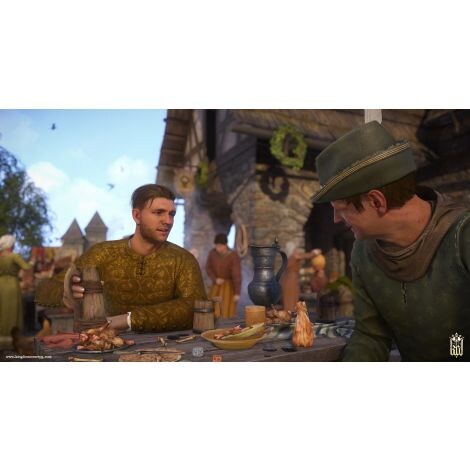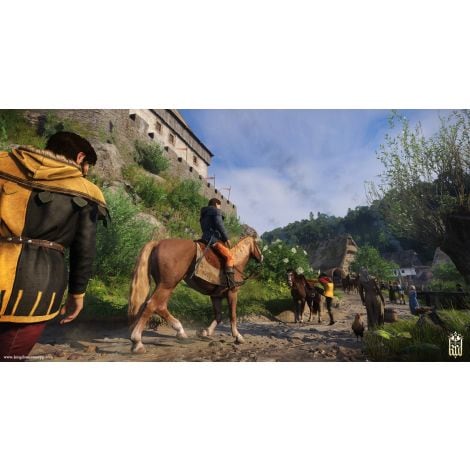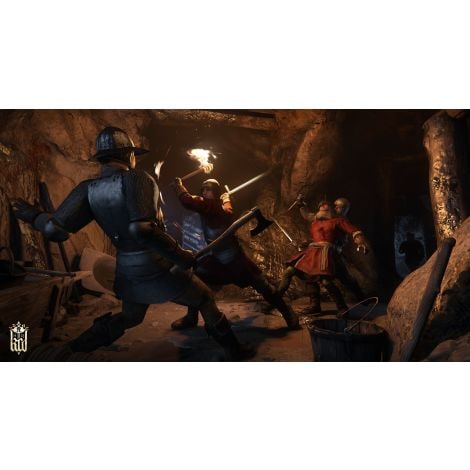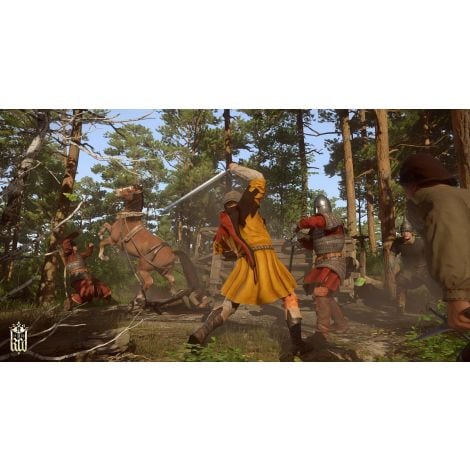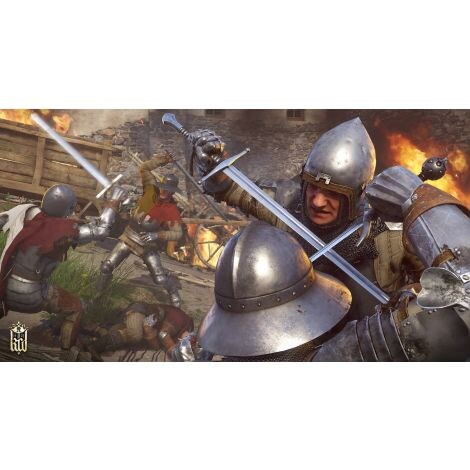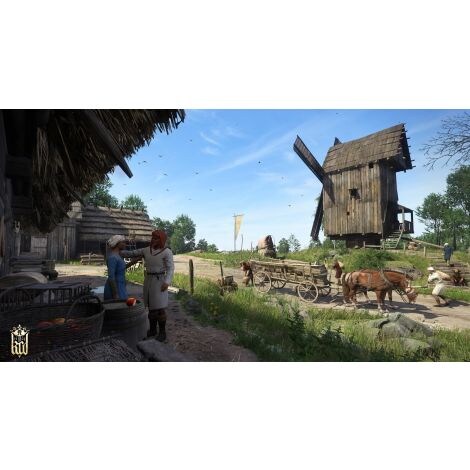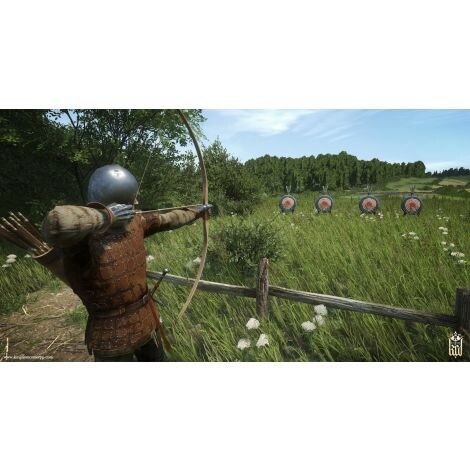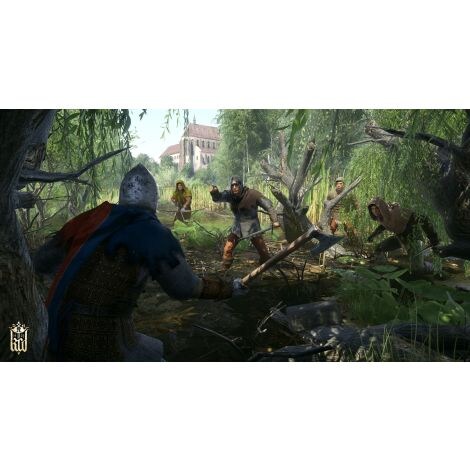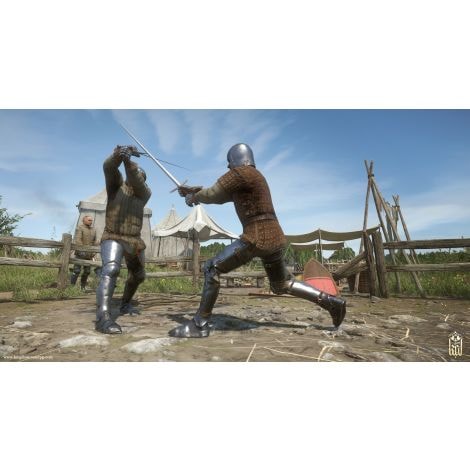 1/14
GLOBAL version
Kingdom Come: Deliverance Royal Edition Steam Key GLOBAL
Includes:Base gameTreasures of the Past DLCFrom The Ashes DLCThe Amorous Adventures of bold Sir Hans Capon DLCBand of Bastards DLCA Woman's Lot DLCYou're Henry, the son of a blacksmith. Thrust into a raging civil war, yo ...
Product description
Product description
Includes:
Base game
Treasures of the Past DLC
From The Ashes DLC
The Amorous Adventures of bold Sir Hans Capon DLC
Band of Bastards DLC
A Woman's Lot DLC
You're Henry, the son of a blacksmith. Thrust into a raging civil war, you watch helplessly as invaders storm your village and slaughter your friends and family. Narrowly escaping the brutal attack, you grab your sword to fight back. Avenge the death of your parents and help repel the invading forces!
Treasures of the Past DLC – The Treasures of the Past unlocks unique treasure maps and additional in-game armor for Henry.
From The Ashes DLC – As the newly appointed bailiff players have to decide which structures to build first, how they want to attract people and how to settle disputes amongst the citizens. A bailiff's lot is hard for sure, but even he can enjoy some fun after a hard day's work. Taking one of the new horses for a ride, rolling the dice or just visit the local tavern – which he just ordered to be assembled – are just some of the activities that are introduced to the game with From the Ashes.
The Amorous Adventures of bold Sir Hans Capon DLC – Amorous Adventures challenges players to help their friend Hans Capon. Hans is in love and he needs Henry's guidance to conquer the heart of beautiful Karolina. However, things turn out to be trickier than expected. A lost family jewel, a magic love potion and the most romantic poem of all promise many hours of new fun moments in Kingdom Come: Deliverance.
Band of Bastards DLC – This add-on lets players accompany a group of mercenaries guarding the roads. Caught in a web of old, well-fertilized hatred between Radzig Kobyla and another noble family they are hired to protect Radzig's realm. Players will join this group of troubling men, led by the notorious Sir Kuno Baron von Rychwald, not only to assist them, but also to keep them in line.
A Woman's Lot DLC – Details on the fourth and upcoming downloadable content which will feature Henry's close friend Theresa will be revealed at a later point.
Features
Massive realistic open world: Majestic castles, vast fields, all rendered in stunning high-end graphics.
Non-linear story: Solve quests in multiple ways, then face the consequences of your decisions.
Challenging combat: Distance, stealth, or melee. Choose your weapons and execute dozens of unique combos in battles that are as thrilling as they are merciless.
Character development: Improve your skills, earn new perks, and forge and upgrade your equipment.
Dynamic world: Your actions influence the reactions of the people around you. Fight, steal, seduce, threaten, persuade, or bribe. It's all up to you.
Historical accuracy: Meet real historical characters and experience the genuine look and feel of medieval Bohemia.
Key features
Kingdom Come: Deliverance is a fresh RPG game without heroes, magic and fairy tales. Here you deal with only three things: yourself, your skills and your enemy. Adapt to this harsh environment or die remembered by nobody.
Game Features
A huge open world of Middle Europe - During your adventure, you are going to visit many European countries.
Stand against a harsh and brutal environment - Not only you are treated like a joke most of the time, but also being a good person might backfire. People just want to survive during the conflict and if they find out that they can deceive you, they will.
Finish many quests in various ways - In the whole game, you can win without killing anyone. It is up to you how you are going to solve each problem
Participate in massive battles - As Henry you will be one of many soldiers, standing against enemy forces in various skirmishes. A realistic model of sword fight is going to force you to carefully calculate each action in order to defeat your enemy. A single clean hit can kill you.
Take part in castle sieges - A medieval story cannot be considered a good one without sieges. Kingdom Come: Deliverance offers you a lot of castles and fortresses to besiege.
Kingdom Come: Deliverance (PC) for Steam platform is a digital product – no box included. The price applies to a digital version of the product.

Release date: 2019-06-11
System requirements
System requirements
Below are the minimum and recommended system specifications for Kingdom Come: Deliverance Royal Edition Steam Key GLOBAL. Due to potential programming changes, the minimum system requirements for Kingdom Come: Deliverance Royal Edition Steam Key GLOBAL may change over time.
Minimal requirements
Processor

Intel CPU Core i5-2500K 3.3GHz, AMD CPU Phenom II X4 940

Graphics

Nvidia GPU GeForce GTX 660, AMD GPU Radeon HD 7870

Memory

6 GB RAM

Disk space

30 GB

System

OS 64-bit Windows 7 or 64-bit Windows 8 (8.1)
Recommended requirements
Processor

Intel CPU Core i7 3770 3,4 GHz, AMD CPU AMD FX-8350 4 GHz

Graphics

Nvidia GPU GeForce GTX 1060, AMD GPU Radeon RX 580

Memory

8 GB RAM

Disk space

30 GB

System

OS 64-bit Windows 7 or 64-bit Windows 8 (8.1)
Languages
Languages
German, Spanish, French, Italian, Polish, Russian, English, Chinese, Czech