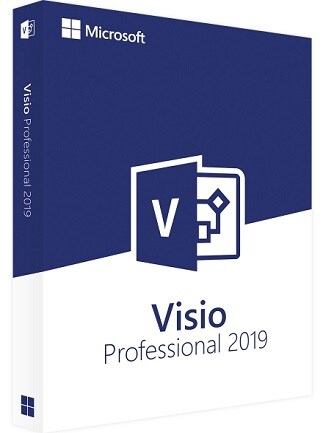 1/1
GLOBAL version
Microsoft Visio 2019 Professional Microsoft Key GLOBAL
Microsoft Visio is an advanced diagram and vector graphics software developed by Microsoft.
Buy it in a bundle, pay less: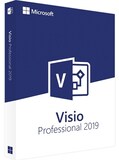 Microsoft Visio 2019 Professional Microsoft Key GLOBAL
Offer from: Gcandcdk
Offer from: Lotropay_instant_delivery_
Offers: 18
Gamingimperium

Excellent seller

100%

Positive feedback

44025

World_game24

Excellent seller

100%

Positive feedback

6835

Gcandcdk

Excellent seller

100%

Positive feedback

4964

Software_house

100%

Positive feedback

4632

Digital_trade_world

Excellent seller

100%

Positive feedback

4217

Lotropay_instant_delivery_

Excellent seller

100%

Positive feedback

3991

Systemsoftware_ltd

Excellent seller

100%

Positive feedback

1660
Product description
The program was first introduced as a standalone project by the company known as Shapeware Corporation in 1992. In 2000 the software was acquired by Microsoft, and since that, it is being developed by developers from Redmont.
Microsoft Visio 2019 Professional is designed especially for users who want to create professional and legible diagrams and vector graphic projects. It allows the user to generate and validate complex diagrams in accordance with the latest standards, including BPMN 2.0, and UML 2.5.
The software features a rich, built-in diagram database which will help you to find the best elements for your projects. Moreover, Visio allows you to cooperate with others, by adding comments and replying to them within the program. Visio is a great tool for teams, enabling them to work together on a single diagram in the most natural manner possible, including drawing with a stylus or finger (on touch-supporting devices).
The professional edition of Microsoft Visio is designed to make much more advanced types of drawings than the regular one. You can create intricate engineering schematics or architectural floor plans, process diagrams or even software mapping and database modeling using advanced templates that are not included in the standard version. What is also included are special tools for collaboration and connecting data to your creations.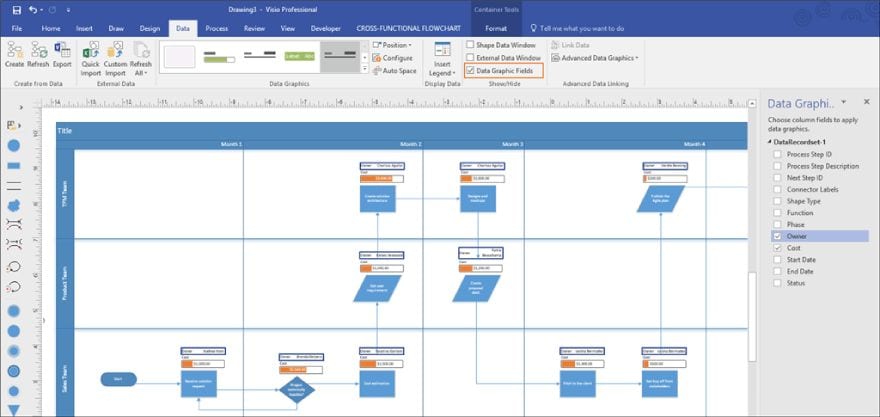 Microsoft Visio 2019 Professional offers all the features available in the previous versions and adds some totally new options, making your work easier and more efficient. New starting templates will allow you to begin your work right away, without unnecessary overthinking. Furthermore, you can create wireframe diagrams, specially designed for websites. Thanks to new website templates you will be able to present your ideas and projects in a clear and easy way. With new UML tools, you can create a component, communication, and deployment diagrams.
Improved and updated AutoCAD support will not only allow you to use .dwg and .dxf files but also open or import files from AutoCAD version 2017 or prior. Additionally, you will be able to scale AutoCAD files with even greater precision and the time needed for importing those files has been greatly reduced. In order to maximize the comfort of using Microsoft Visio, the developers eliminated the issue of delays occurring during working with shapes on top of CAD files.
Reception
Microsoft Visio 2019 Professional received very positive reviews among its users. Most of the users claim, that Microsoft developed a very powerful and versatile tool for creating diagrams. Users praise the software for its simplicity, which allows creating projects easily and without losing focus on the most important matters.
Key features
Variety of diagram objects - use a wide selection of templates and shapes and start your work right away!
User-friendly interface - powerful tool doesn't have to be complicated!
Possibility to work offline - you don't need the internet connection to work on your diagrams.
Cloud support - you can easily save your data using OneDrive - your projects are safe!
Designed for teamwork - collaborate with others and work together on the same diagram, adding comments, etc.
Visio 2019 Pro product key is meant to be activated on the Microsoft platform.