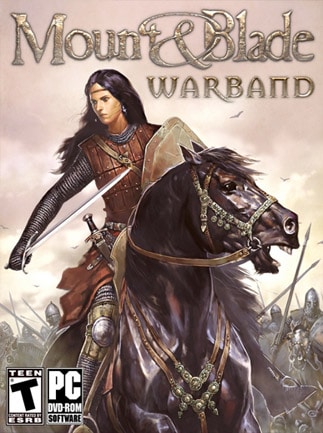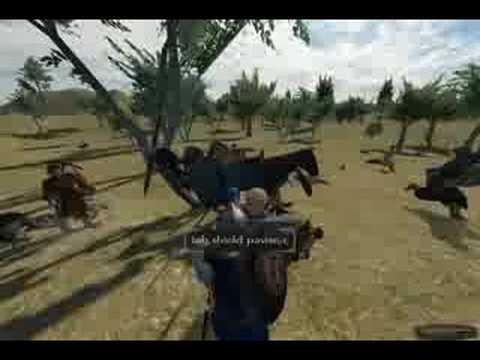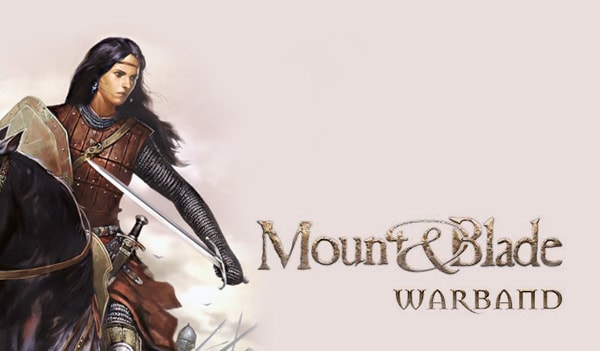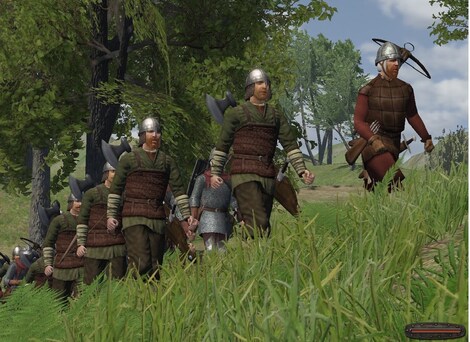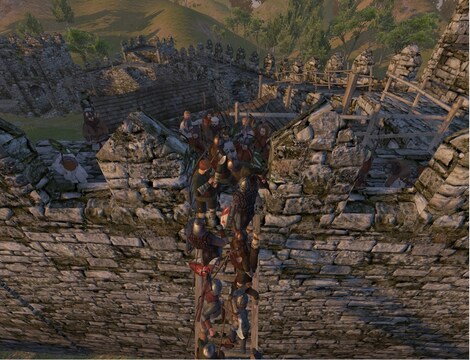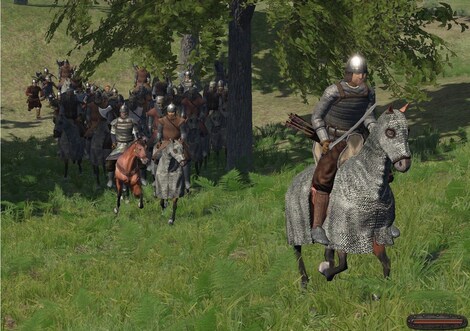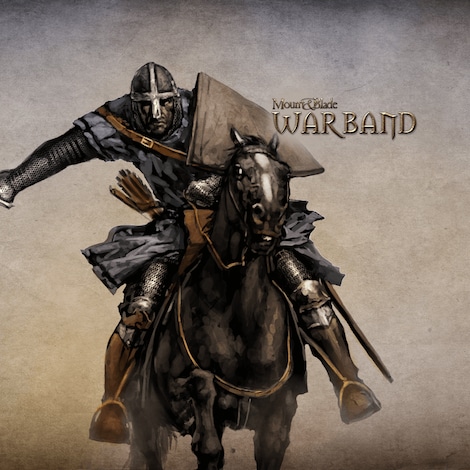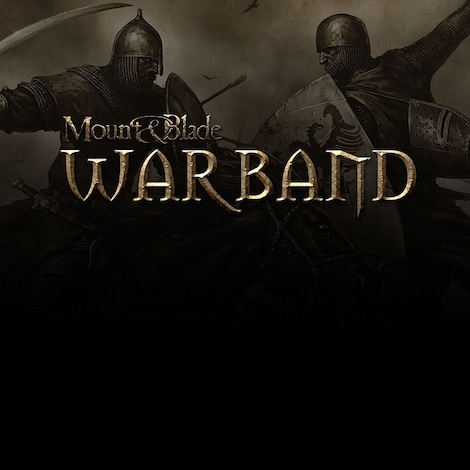 1/10
GLOBAL version
Mount & Blade: Warband Steam Key GLOBAL
Mount & Blade: Warband is a standalone expansion to Mount & Blade – an action role-playing game developed by TaleWorlds Entertainment and published by Paradox interactive in 2010. The game is an unique action RPG game, i ...
Buy it in a bundle, pay less: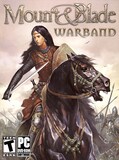 Mount & Blade: Warband Steam Key GLOBAL
GLOBAL
Offer from: Kgamestrade
Free G2A PLUS 1-Month Prepaid Gift Card - GLOBAL key
2.81 USD
Product description
Mount & Blade: Warband is a standalone expansion to Mount & Blade – an action role-playing game developed by TaleWorlds Entertainment and published by Paradox interactive in 2010. The game is an unique action RPG game, in which players take the role of a knight and guide their character through a long journey full of adventures during which they can become a general guiding his forces in one of the battles for the supremacy on the continent, gaining fame, fortune and most of all, power.
What's new in Mount & Blade: Warband?
Mount and Blade: Warband offers a completely new faction the Sarranid Sultanate, inhabiting the desert areas of Calradia. The Sarranids are a versatile faction, very useful in skirmishes, with high Athletic skill. They are adept at using polearms and thrown weapons and possess a very powerful cavalry units.The new gameplay mechanics introduced in Warband include the bandit camps, that appear in various locations and often serve as the objectives of quests for local lords.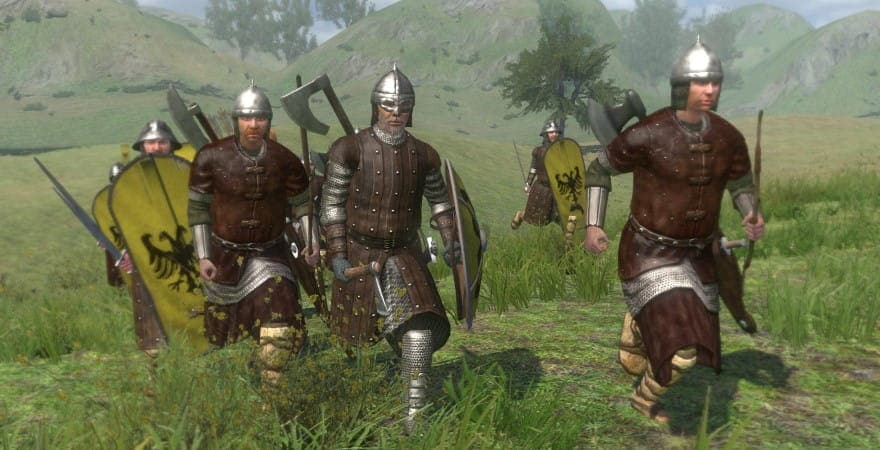 Bandit camps can be raided, and victory against them results in the destruction of the camp and gaining loot, such as weapons and armor, as well as supplies for the villages under players' protection. However, if the player loses the skirmish, the bandits will move their camp somewhere else and will continue to terrorize the area. The bandit camps also respawn if the player wins the battle.
Other major mechanic changes include:
Automated blocking, which will guard the player character from incoming missiles, even if his shield is lowered,
Chamber blocking, which enables parrying and immediately attacking the enemy,
Couched lance mechanic, where players can deal significant damage from horseback when armed with a lance-type weapon,
Founding and commanding players' own kingdom,
Differentiated ransom system (the amount of ransom depends on the class of the prisoner),
Balancing the enemy party numbers to match the players',
Buying land to set up goods production enterprises
Marrying other vassals
Warband introduces multiplayer mode to the series, where up to 64 players can compete against each other. Player characters can be customized with money received for killing other players.
Gameplay
Mount & Blade: Warband is an action RPG game, which emphasizes open world gameplay style. The player is thrown into the land of Calradia, where they can join factions, create their own kingdoms, become a mercenary or even take no side in the ongoing conflict and become an outlaw. The game has no storyline and leaves the player free choice of how to proceed in the world of Mount & Blade. Before the player can start their adventure, they will have to customize their character. He will have to decide on his character's gender and past which influences their starting attributes. The player will then proceed to create the character's appearance.
The game world map can be traveled through by clicking on the desired destination. Should the player encounter a conflict along the way, they can decide to avoid it or engage the enemy party. Players can fight either on horseback or on foot. Dealt damage depends on several factors such as weapon type, skill, quality of the weapon, and character's speed compared to that of the enemies as weapons used while running or riding can deal bigger damage. Another important aspect of the combat is the effective minimal and maximal weapon range, for example, a spear will deal more damage from a distance than a hammer and vice versa.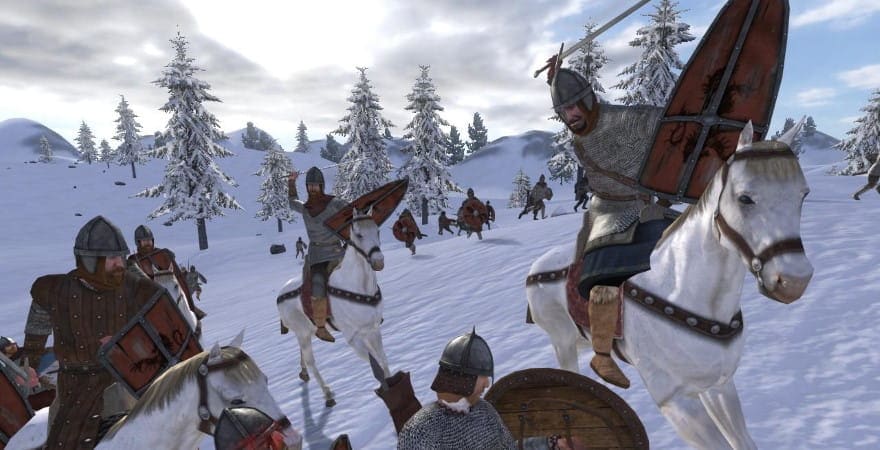 Winning the battle results in increased weapon proficiency as well as being awarded a Renown, which increases the players' standing in the game world. High Renown might gain attention from the lords, who will offer the player vassalage. As a vassal, players are given control of a small fief, from which they can collect taxes.
Battles can be waged in open field, tournament arenas, during siege scenarios in which the player is tasked with either attacking or defending a fortification, or in settlements after triggering a specific scenario like bandit raids, being caught on sneaking into enemy territory or an ambush.The player can form a party which will travel with him around the game world and together engages in combat. The number of party members is decided by the level of the player's "Leadership" skill and renown.
Reception
Both players and critics praised Warband for its enjoyable gameplay, several improvements over the original title and engaging multiplayer. Most gaming journalists and players praised better graphics and new multiplayer modes that make Mount and Blade: Warband a must-have for not only the fans of the original game but for fans of RPG and strategy games overall.
Summary
If you're looking for quintessential medieval game experience, with storming castles, warding off bandits, and fighting in tournaments, Mount & Blade: Warband for PC is a game you should have in your collection. 
Key features
Robust open world
Faithful representation of the medieval lifestyle
Engaging class-based combat
Multiplayer mode hosting up to 64 participants
An interesting hybrid of RPG and a Real-Time Strategy
A stand-alone expansion pack to the popular Mount&Blade game
Release date: 2010-03-31
System requirements
System requirements
Below are the minimum and recommended system specifications for Mount & Blade: Warband Steam Key GLOBAL. Due to potential programming changes, the minimum system requirements for Mount & Blade: Warband Steam Key GLOBAL may change over time.
Minimal requirements
Processor

Pentium 4 1.4 GHz

Graphics

512 MB VRAM

Memory

512MB RAM

Disk space

700 MB HDD

System

Windows 2000/ME/XP/Vista
Recommended requirements
Processor

Intel Core Duo 2.0 GHz or AMD Athlon 64 X2 3600+

Graphics

NVIDIA GeForce FX 5200, ATI Radeon 9600, or better

Memory

1GB RAM

Disk space

100 MB available space

System

Windows XP or greater
Languages
Languages
Chinese, Czech, German, French, Polish, English
Age restrictions
Age restrictions



This product contains elements of