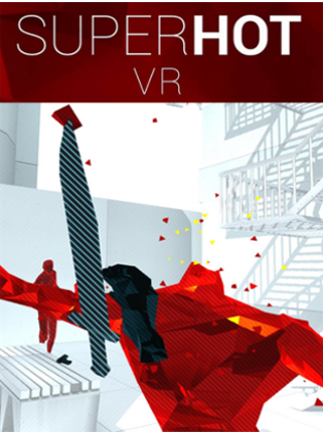 1/1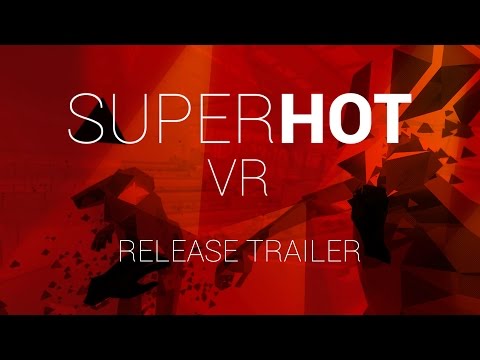 Superhot VR (PC) - Steam Key - GLOBAL
Time only moves when you move. Grab whatever you find and throw it at the enemies to defeat them – watch them shatter like glass in an oddly satisfying way while gracefully dodging the bullets they shoot at you.
Read More
Offer from seller
Games_factory
100%
Positive feedback
34300
Sales feedback (last 12 months)
---
This seller has received exceptionally high ratings from buyers for outstanding customer service.
---
This seller does not issue invoices.
Money Back Guarantee
for digital products provided by sellers
Excellent seller

100%

Positive feedback

4011

Sales feedback (last 12 months)

---

This seller has received exceptionally high ratings from buyers for outstanding customer service.

---

This seller does not issue invoices.

0

Sales feedback (last 12 months)

---

This seller issues invoices.

0

Games_factory

Excellent seller

100%

Positive feedback

34300

Sales feedback (last 12 months)

---

This seller has received exceptionally high ratings from buyers for outstanding customer service.

---

This seller does not issue invoices.

0

Sales feedback (last 12 months)

---

This seller does not issue invoices.

0

Gamersuniverse

Excellent seller

100%

Positive feedback

108048

Sales feedback (last 12 months)

---

This seller has received exceptionally high ratings from buyers for outstanding customer service.

---

This seller does not issue invoices.

0

Superbkeys

Excellent seller

100%

Positive feedback

5735

Sales feedback (last 12 months)

---

This seller has received exceptionally high ratings from buyers for outstanding customer service.

---

This seller does not issue invoices.

0

Lancce

Excellent seller

100%

Positive feedback

2272

Sales feedback (last 12 months)

---

This seller has received exceptionally high ratings from buyers for outstanding customer service.

---

This seller does not issue invoices.

0

Show 14 more offers

Superhot VR is meant to be activated on the Steam platform.

Notice: Requires a virtual reality headset.

Superhot VR is a first-person shooter virtual reality video game developed by Superhot Team and released in December 2016 by the aforementioned company. It is based on the original Superhot game, but offers different levels, making it an entirely new experience. Your job in the title is to defeat all of the enemies using various items you can find nearby, including melee weapons, explosives, guns, and throwable items such as cups and bottles. The game's unique feature is the slow-motion – as long as the player stands still, the time is slowed down.

Story

Interestingly enough, Superhot VR is not only about mindlessly slaughtering endless waves of foes, and it features an intriguing story, though a different from the original – simpler and much more subtle. Once again you will play a virtual version of yourself, sitting in front of the computer – fighting sequences will be occasionally interrupted by showing your avatar sitting in his room, and displaying strange messages on the connected monitors. To continue your adventure, you will need to enter another floppy disk into the computer and find out what's next.

Gameplay

The game is based on the same concept as the original Superhot was – time only moves when you move. This simple idea creates a unique experience, where you can actually dodge bullets in slow-motion by moving your body, for example.

Game levels consist of several waves of low-poly enemies trying to kill you. Your job is to defeat them all and proceed further by grabbing a tetrahedron that appears after all enemies are disposed of. To neutralize the enemy, you can use whatever items you find nearby – throw bottles, use melee weapons and explosives, or shoot guns. Ammunition is very scarce and can't be replenished, forcing you to take over enemy guns or engage in melee. In Superhot VR you can only move in a small area around you, making the title more of a stationary FPS, than a traditional shooter.

Game Modes

The game offers numerous different game modes to choose from. Besides the main campaign, Superhot VR features many other challenges, including the Endless Mode, Headshots Only, Time Trial, Don't Shoot, Hardcore Mode, 10-Minute Challenge, and Don't Die.

Reception

Superhot VR received very positive reviews. Critics noted how well the slowdown concept works in the virtual reality environment. They praised the combination of shooter and puzzle elements – to beat the level you need to actually carefully plan your actions, and the slow-motion gives you plenty of time to think and find the perfect solution. Reviewers also noted how easy it is to learn the rules and start having fun. Additionally, they were delighted to see the FOREVER update, which introduced several new challenge modes to increase title's replayability.

Key features

Use slow motion to dominate your opponents – time only moves when you move
Grab whatever you can find nearby and use it as your weapon – throw cups and bottles, use explosives, fire guns, and steal weapons from your enemies
Try your hand at several challenge modes

English
Payment methods:
and 200+ more